Chunk Of Tennessee's Remaining CARES Act Money Going To Small Businesses
Photo: Small Business Owner
Photo Credit: Eric Horst / CC
Published June 3, 2021
By Jon Styf [The Center Square contributor] –
Tennessee is set to spend nearly $45 million of its remaining federal CARES Act money on additional COVID-19 pandemic relief for small businesses before the spending deadline hits this year.

At Wednesday's meeting of Tennessee's Financial Stimulus and Accountability Group, state leaders presented a plan to ensure the state has spent the final $350 million of its $2.36 billion in Coronavirus Aid, Relief and Economic Security Act funds before the Dec. 31 deadline.
The spending will include more than $300 million on eligible state payroll expenses and putting $44.6 million into the state's Supplemental Employer Recovery Grant (SERG) program, which has helped small businesses cover coronavirus-related losses.
To date, SERG has approved $73 million in payments to the 3,243 small businesses that applied for grants, with that funding capped at $30,000 per business, the Tennessee Department of Finance & Administration reported.
If the state changed that cap to $100,000, it could approve more funds to the 1,125 SERG-awarded businesses that claimed losses higher than the previous cap.
*** Click Here to Support Conservative Journalism in Tennessee. We can't bring you stories about small business in Tennessee without your support!***
Accountability group member Sen. Bo Watson, R-Hixson, suggested the state reach out to businesses that claimed those higher losses and make sure they still want the funds, which could be taxable federally, before those funds are released by the state.
That discussion led to the state's plan to spend and distribute the $3.725 billion headed to Tennessee in American Rescue Plan Act (ARPA) funding, some of which already has been earmarked for specific local government categories.
"This body did what I thought was really effective work in the coronavirus relief funds," Gov. Bill Lee said. "We have the benefit of more time in this round. That will allow us to deliberate in a greater way."
Much of the ARPA funding must be designated to recipients or projects by Dec. 31, 2024, and spent by Dec. 31, 2026. While that deadline seems loose, it also is a tight deadline in terms of larger infrastructure projects that take years to develop, Lee said.
An overwhelming theme regarding ARPA money was urging caution on spending the funds quickly because the guidance on how it can be spent is still being finalized by the federal government, although preliminary guidance has been offered.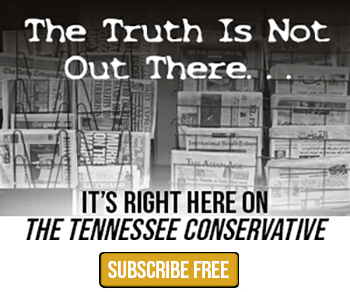 The largest amount of money headed to Tennessee through ARPA is the $2.28 billion for local governments.
The first half of the funding for each municipality is set to arrive in the next 30 days, and the remainder will come next year. It includes $516 million for metro cities, $1.326 billion to counties and $438 million to non-metro cities.
The non-metro funding awards (about 50,000 population and lower) will be capped at 75% of the municipality's budget as of Jan. 27, 2020. There are 327 non-metro municipalities in Tennessee.
Tennessee Comptroller Jason Mumpower plans to meet with many of those municipalities regarding ARPA funds and was in Jackson on Wednesday afternoon doing so with 22 west Tennessee municipalities. The state cannot limit what the funds are used for and committee leaders wanted to be careful on how it advises local municipalities on the funds, but it will act as an intermediary of the funds in charge of distribution while Mumpower's office will continue its auditory work with those municipalities.
There are other caveats, such as local infrastructure spending cannot be on roads or bridges, but it can be for certain sewer, water and broadband initiatives. Tennessee plans to explore what it can do in terms of pairing some of its ARPA funds on local projects with municipalities that are spending its funds on improvements. For example, potentially offering local governments to match their funds on local water infrastructure improvements.
"I suggest that we run water as the first priority and run sewer second," House Speaker Cameron Sexton, R-Crossville, said. "Everyone needs water but not everybody needs sewer."
Finance & Administration Commissioner Butch Eley said there was not yet federal guidance on the $216 million headed to the state as part of a Coronavirus Capital Projects Fund.