Conservatives Plan Peaceful Assembly In Oak Ridge To Support Special Session
Photo From World Wide Walkout Protest, Sep 1, 2021. Photo Credit: GoToVan / CC
The Tennessee Conservative [By Jason Vaughn] –
Tennessee Conservatives will gather in Oak Ridge on Monday, September 27th at the corner of Illinois Avenue and Turnpike Road to call for a Special Legislative Session and to express the issues they wish the legislature to address.

The peaceful assembly will begin at 4PM EDT with a prayer and safety briefing, followed by speakers Gary Humble (from Tennessee Stands) and with the possibility of speeches from Pastor Shahram Hadian, Mayor Glenn Jacobs and Terry Frank.
The organizers state they are in contact with other legislators who may also attend and speak at the event and they invite all concerned Tennesseeans to join them on Monday.
The organizers report that they have secured parking in the vacant Nissan lot on the Northeast corner and have additional parking available at Bissell Park, right down the street from the event. They request that this lot be used for attendees "nimble enough to make the walk."
Two uniformed officers will be on hand at the event along with two additional security officers and maybe more, depending on who volunteers.
Organizers report they have received approval for the event from local law enforcement, park officials, and city personnel.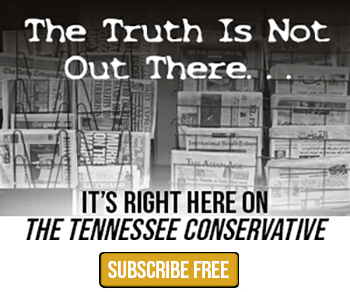 The group is insisting upon a Special Legislative Session to consider the following:  
• Election Integrity and Ballot Security (full forensic audit and canvassing for 2020 TN elections). I think we need TCA action to force the bureaucrats into this. I also think if we do not push this we may lose what we have left of our state.
• Vaccination mandates
– legislation to disqualify any State of TN vendor who requires vax and penalizes the company or college with fines greater than those that OSHA intends to convey. Those fines then would be segregated into a fund for legal defense and financial support for workers impacted by the vax mandate.
– legislation withholding all state funding from businesses or institutions of learning that segregate employees based on vax status by any means (masks, uniforms, gold stars, or any other method).
– Businesses or institutions of learning that enforce these segregations will also suffer fines accumulating daily. If our workers and students are our greatest resource, then we should act and legislate as such.
• Criminal Border Crossings and the Invasion at our Southern Border
– restrict funding to schools, TennCare, and public assistance for those illegally in the United States/ Tennessee.
– establish minimum 10-year sentence for any criminal border crosser found in TN.
– establish 1-year minimum prison time and $50K per employee fine upon any business who is found to employ a criminal border crosser
– establish emergency legislation to increase TN law enforcement and TN National Guard resources directed at pursuit of criminal border crossers
Organizers state, "I know this sounds harsh. If we do not harden the State to this invasion bad things economically, criminally, educationally, and other are going to occur. Currently, thanks to Bill Lee and others we are soft on this crime. Crime, cows, and communists will choose the path of least resistance. Tennessee cannot continue on that path. As Christians we are instructed to care for the sojourner. That is clear. What we are experiencing is an all-out invasion. Scripture does not commit a nation to fail because of an invasion. The invader bears responsibility for their action."
• Repeal Title 58-2-107
– Never again should a Tennessean be told by a corrupt Governor, a weak County Mayor, or a silly City or Board Member Official that they are non-essential. God nor the Constitution empowers them to do so. 
– Never again should Tennesseans be told that the edict of a monarch is carries the full force and effect or law. 
– Never again should the legislature attempt to pass its authority to the other branches or the Executive attempt to seize such.
– While the Constitution is clear on this perhaps, we should include code that carries a 1-year jail term for those who usurp the other department's or passively relinquish their own powers granted in the Constitution. This past year and a half has been exactly what George Washington warned us about in his farewell address regarding the subject of party politics.
• Medical Freedom Issues
1. No vaccines should ever be forced upon our children without the express consent of BOTH parents.
2. No masks, in any school system, should be mandated by any board of education. Masking of students should be an individual decision by BOTH parents, not at the mandate of any governmental authority.
3. MOST IMPORTANTLY, we need legislation that allows medical providers, to prescribe any medication that they deem necessary to provide, without liability or retribution, from any medical or governmental organization, within the state of Tennessee.
***Click HERE to support Conservative Journalism in Tennessee. We can't cover stories like this without your support!***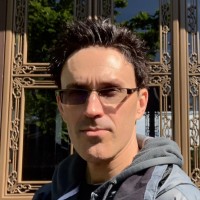 About the Author: Jason Vaughn, Media Coordinator for The Tennessee Conservative  ~ Jason previously worked for a legacy publishing company based in Crossville, TN in a variety of roles through his career.  Most recently, he served as Deputy Directory for their flagship publication. Prior, he was a freelance journalist writing articles that appeared in the Herald Citizen, the Crossville Chronicle and The Oracle among others.  He graduated from Tennessee Technological University with a Bachelor's in English-Journalism, with minors in Broadcast Journalism and History.  Contact Jason at news@TennesseeConservativeNews.com