Convicted Criminals Most Likely To Evade Capture By Border Patrol
Photo: Seven immigrants and an alleged human trafficker apprehended in La Salle County, Texas, April 24, 2021.
Photo Credit: Photo courtesy of the La Salle County Sheriff's Office
Published June 29, 2021
By Bethany Blankley [The Center Square contributor] –
Law enforcement officers have arrested 353 individuals attempting to enter the U.S. illegally with known sex-related criminal convictions so far this year, according to Border Patrol. Some were previously convicted of committing crimes against a minor.

This number is up from 156 criminal sex offenders apprehended in 2020, and 58 apprehended in 2019.
Convicted criminals are the most likely among those seeking to avoid capture by Border Patrol, Acting Border Patrol Chief Raul Ortiz told attendees at a recent State of the Border address in Del Rio, Texas.
More than 250,000 people have evaded capture so far this year, Ortiz said.
"There isn't a day that goes by that I don't read a paper or a report from my agents that talks about criminal aliens, sexual offenders that they've apprehended out there," Ortiz said.
"Those folks aren't getting released in these communities. Guess what happens to them? They go to jail. When they get out of jail, they go back to their country of origin."
However, many of the criminals who were previously deported return to enter the U.S. illegally, sometimes multiple times, according to Border Patrol data.
***We bring you the stories liberal media outlets won't. Click here to support our reporting on illegal immigration. ***
Among examples, three recent arrests in June were cited. On June 14, a child rapist from Peru was arrested by Border Patrol near the border town of Roma, Texas. He had already been deported in 2020 after serving over five years for felony rape of a child in Idaho.
On June 20, Mexican national Isidro Efrain Gallardo-Rangel was apprehended as part of a group of 24 who entered the U.S. illegally near another border town of Laredo. A registered sex offender with an extensive criminal history, he was previously convicted of indecency with a child in 2018 in Dallas.
On June 24, convicted sex offender and Mexican national Benito Gomez-Lopez was arrested by agents in the border town of Rio Grande City after having been arrested last May by the North Dakota Burleigh County Sheriff's Department and repatriated to Mexico last July.
The Del Rio Sector in Texas is the second busiest, after the Rio Grande Valley sector, chief Austin Skero said.
Since January, the sector has apprehended 144,000 people, he said. While the sector has experienced surges before, he said, "It's never been this bad. I'll tell you that straight up, I've never seen it this bad."
The Del Rio sector alone has seen a 1,400% increase in the number of sex offenders arrested by Border Patrol agents.
Since Gov. Greg Abbott initiated Operation Lone Star in March, and through June 3, DPS has made 1,489 criminal arrests.
State Troopers have been involved in 340 vehicle pursuits along the border and have encountered 630 vehicle bailouts, where those in the vehicle scatter into the brush to avoid capture.
Disaster declarations have been issued for 34 counties inundated with cross-border crime and illegal immigration.
Abbott and Arizona Gov. Doug Ducey have asked other governors to send law enforcement to help apprehend criminals. So far, Republican governors from at least seven states have pledged to send law enforcement personnel or National Guard troops to Texas and Arizona.
Florida was the first to answer the call, and Gov. Ron DeSantis recently announced an additional 50 state personnel were being sent to Texas next Monday.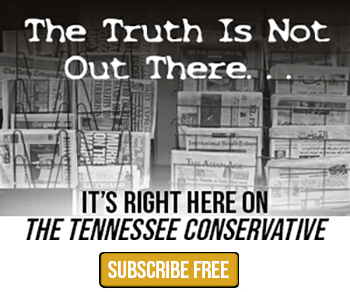 Greg Abbott is seeking help for sheriffs at the U.S.-Mexico border inundated with crime resulting from illegal immigration. He's also asked county judges to fill out their two-year budget projections by July 9. Their projections will be used by the state legislature in the upcoming special session to allocate more money toward border security.
Abbott has asked jailers across the state to assist border sheriffs with operating detention facilities and providing jail beds for those arrested for state charges related to the influx of immigrants illegally crossing the border into Texas. The state is seeking jailers with supervisory and release experience, trained booking officers with TLETS/AFIS experience, and current or former jailers who were honorably discharged within the last two years.
Interested sheriffs and jailers are encouraged to contact the Texas Commission on Law Enforcement to apply at TCOLE@soc.texas.gov.
"The state of Texas will not tolerate criminal activity, which is why we are stepping up to address this crisis in the Biden Administration's absence," Abbott said in a statement. "Part of our comprehensive efforts to secure the border include enforcing all state and federal laws, which is why we are calling on jailers and sheriffs across the state to volunteer support for our border sheriffs. Working together, we will secure the border and keep our communities safe."
During the governors' recent border summit in Del Rio, he announced that individuals who commit criminal trespass will be subject to arrest and confinement. The disaster declaration he issued May 31 directs the Department of Public Safety to enforce all federal and state criminal laws for criminal trespassing, illegal entry, smuggling, and human trafficking. It also directs the Texas Commission on Jail Standards and the Texas Commission on Law Enforcement to work with counties to establish alternative detention facilities.
Last week, the Texas Department of Criminal Justice began moving 1,000 prisoners from the Briscoe Unit in Dilley to make room for individuals arrested for entering the U.S. and Texas illegally. The Briscoe unit will serve as a central holding facility for non-TDCJ detainees who have been arrested and charged with a state offense as part of Operation Lonestar.
The governor also urged county judges to submit their two-year projected budget for expenses related to the ongoing border crisis at www.borderbudget.texas.gov. They have until July 9 to do so.
They can submit their forecasts through an online Border Budget Forecast Form. The State Operations Center is providing a unique passcode for each county judge to submit their projections through the website. The submitted projections will be used by the legislature during the upcoming special session to allocate additional resources.
"As the Biden Administration continues to ignore the crisis at the border, the State of Texas is stepping in to ensure our counties have the resources and support they need to keep their communities safe," Abbott said. "I urge County Judges to fill out the Border Budget Forecast Form by July 9th to ensure the state of Texas has the information needed to secure additional funding to combat the ongoing crisis at our southern border."

About the Author:
Bethany Blankley is a writer at the Center Square, Patheos/Hedgerow, political analyst and former press secretary at Capitol Hill / NY / WDC. Follow Bethany on Twitter @BethanyBlankley.