Critics Raise Concerns Over Legality Of New Eviction Moratorium
Photo Credit: turkeychik / CC
Published August 6, 2021
The Center Square [By Casey Harper] –
President Joe Biden reversed course this week with his announcement of a new COVID-related moratorium on evictions, but the order has already gotten strong pushback from critics.

The U.S. Center for Disease Control (CDC) announced the moratorium Tuesday evening, after Biden gave his approval despite previously questioning whether he had the legal authority to do so.
Critics have taken issue with the moratorium, pointing to a U.S. Supreme Court ruling against this kind of federal order earlier this year and billions of dollars in federal housing assistance funds that have been left unspent by the states.
"The eviction moratorium lacks both a legal basis and an economic justification," said Sen. Pat Toomey, R-Penn."Even the president admitted today that the 'bulk of constitutional scholars say . . . it's not likely to pass constitutional muster.'"
*** Click Here to Support Conservative Journalism in Tennessee. We can't bring you articles like this without your support!***
In Missouri, for instance, the State Assistance for Housing Relief Program (SAFHR), has only distributed 5.2% of the $590 million in federal rental assistance funds the state will receive.
"Politicians wishing to help those harmed by destructive shutdowns and economic restrictions should instead allow tenants and landlords to access the more than $40 billion in rental assistance already allocated by Congress to state and local governments," said Joel Griffith, a legal expert at the Heritage Foundation. "Due to red tape, less than 10% of this aid has been distributed."
Missouri is not alone. States around the country have been slow to spend their funds, and now 3.6 million Americans could face eviction if the order is overturned or when it expires.
"Congress appropriated $47 billion of rental assistance to address this exact problem," Toomey said. "The admin's time would be better spent dealing with its failure to get money owed to landlords rather than papering over its failures with illegal actions."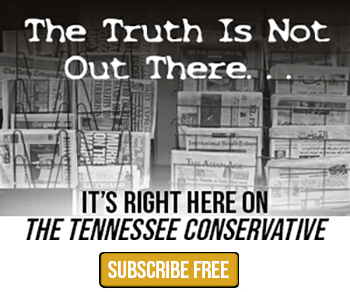 Many others agreed with Toomey's assessment on the constitutional questions of the order.
"The CDC's moratorium is precisely the kind of big-government power-grab the pandemic has made federal policymakers more willing to make in recent months. It exceeded powers delegated to the executive branch by Congress, created economic policy through executive fiat, infringed upon the fundamental constitutional right to petition state courts, and creates massive economic uncertainty for landlords and small-business renters across the country who rely on rent payments to make a living and feed their families."
The White House defended Biden's decision.
"Well, again, as I've been discussing, the justification from the legal team is that this is a different moratorium," White House Press Secretary Jen Psaki told reporters at a press briefing. "It's narrow. It's targeted at the highest – at the areas highest impacted. It is not an extension of the national moratorium that was struck down just six weeks ago."
Aside from the housing issues, the delta variant has raised concerns about more economic woes as the nation braces for a potential new round of restrictions and shutdowns.
Data released by ADP found that private sector jobs increased by only 330,000 last month, well below the 653,000 new hires estimated by Dow Jones. That July figure marked a significant decrease from the 680,000 new jobs created in June. The ADP pointed to concerns over the delta variant as a key source for this drop.
The CDC also cited the delta variant in its moratorium announcement.
"The U.S. Centers for Disease Control (CDC) is issuing a new order temporarily halting evictions in counties with heightened levels of community transmission in order to respond to recent, unexpected developments in the trajectory of the COVID-19 pandemic, including the rise of the Delta variant," says the order, signed by CDC Director Rochelle Walensky. "It is intended to target specific areas of the country where cases are rapidly increasing, which likely would be exacerbated by mass evictions."

About the Author:

Casey Harper, The Center Square D.C. Bureau Reporter – charper@centersquare.com
Casey Harper is a Senior Reporter for the Washington, D.C. Bureau. He previously worked for The Daily Caller, The Hill, and Sinclair Broadcast Group. A graduate of Hillsdale College, Casey's work has also appeared in Fox News, Fox Business, and USA Today.