Death Toll From Tennessee Flood Rises As Biden Approves Disaster Relief
Photo: Some of the Damage From Humphreys County, TN Flooding
Photo Credit: Hardin County Fire Department
Published August 25, 2021
By Jon Styf [The Center Square contributor] and Jason Vaughn [The Tennessee Conservative] –
The death toll from recent flooding in Middle Tennessee has continued to rise since Saturday, August 21. On Tuesday afternoon, Chief Grant Gillespie of the Waverly Department of Public Safety confirmed there were 18 dead and 3 missing in Humphreys County. 

The death count earlier in the day had been estimated at 21 due to a counting error.
Gillespie said it was "just an honest mistake."
Three victims died from natural causes at the hospital and were not meant to be included in the death toll for flood victims. The missing people included in search efforts are those who were swept away by the flood, as well as people that family members have not been able to reach since Saturday.
Cell service, internet, and power are still out in many areas of the county. Local, state, and federal officials have begun working together on relief efforts.
***Click HERE to support Conservative Journalism in Tennessee. We can't cover topics like this without your support!***
President Joe Biden approved Tennessee Governor Bill Lee's Major Disaster Declaration on Tuesday to aid in recovery.
Federal disaster funds can include "grants for temporary housing and home repairs, low-cost loans to cover uninsured property losses, and other programs to help individuals and business owners recover from the effects of the disaster," the White House said.
"Federal funding is also available to State and eligible local governments and certain private nonprofit organizations on a cost-sharing basis for emergency protective measures in Humphreys County," the White House said. "Lastly, Federal funding is available on a cost-sharing basis for hazard mitigation measures statewide."
Tennessee Gov. Bill Lee sought the disaster declaration Monday in a detailed request to the president.
"I appreciate the dedication and hard work of the local first responders and volunteers, many of whom are also flood victims, to protect lives in their community," Gov. Bill Lee said. "Our state and federal emergency partners will continue to pursue options to provide more relief for Tennesseans as they begin the recovery process."
The Tennessee Emergency Management Agency, which assessed the damage in Dickson, Hickman, Humphreys, and Houston counties along with FEMA as part of the declaration process, said "up to 15 inches of rain fell over a six-hour period on [Saturday] resulting in catastrophic and deadly flash flooding in Middle Tennessee. Flash flooding in Humphreys County alone inundated more than 700 homes."
In his request for assistant, Lee noted seven significant weather events in Tennessee between August 2020 and May 2021 when the state did not request federal assistance.
"The State of Tennessee expended well over $7.5 million in managing response and recovery activities for larger events, refraining from seeking Stafford Act assistance," Lee's request said. "This figure is a conservative estimate, as most counties and cities do not have the staffing or resources to be able to perform simultaneous cost accounting on continuous response activities. These extraordinary state and local expenditures have reduced our capacity to recover from this current event."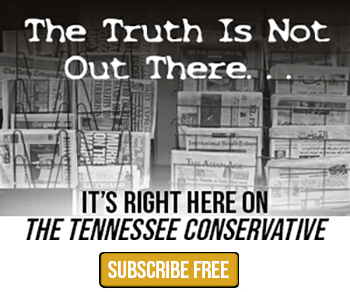 The request estimated more than 10,000 homes lost power because of the storms and many are expected to be without power for days or weeks. More than 202 residents have sought shelter at area shelters set up between TEMA and the American Red Cross.
Lee's request also highlighted that the flooding affected some of the most "economically challenged" counties in the state. Humphreys County has a median household income of $45,667 with 13% below the poverty line.
Businesses were flooded in downtown Waverly while about 700 homes were inundated with flood water and 300 homes are "expected to suffer major to destroyed damage," according to estimates in Lee's letter. Two schools suffered major damage, and six others suffered moderate or minor damage, while 40-50 school buses were damaged and schools will be closed for the week.
Humphreys County residents can request assistance through DisasterAssistance.gov or by calling 800-621-3362 between 6 a.m. and 10 p.m. CDT.
Earlier in the week, U.S. Senator Marsha Blackburn and Senator Bill Hagerty joined Representatives Jim Cooper and Mark Green in urging Biden to swiftly approve Lee's request for the disaster relief declaration. 
Senators Blackburn and Hagerty along with Representatives Cooper and Green stood ready to provide the Biden administration with any assistance needed to expedite approval for the Governor's request.
They sent a letter to Biden's office explaining the importance of the declaration and how it would help Tennesseans.
"Dear Mr. President, we write to urge swift approval of Governor Bill Lee's request for an expedited major disaster declaration pursuant to the Robert T. Stafford Disaster Relief Act due to catastrophic flooding caused by record-setting rainfall on August 21, 2021," the full letter reads. "On the morning of August 21, 2021, an estimated 8-17 inches of rain fell across areas in Middle Tennessee, including a 24-hour state record of 17.02 inches in McEwen, Tennessee. The resulting flash flooding left a devastating path of destruction in its wake, damaging roads, destroying homes, and prompting search and rescue operations. At least 16 Tennesseans lost their lives because of the flooding and many others are still missing. Hazardous travel conditions, power outages, and damage to water infrastructure have been reported across the affected areas. State and local officials, first responders, charity organizations, churches, and community organizations immediately began recovery and response efforts."
The letter goes on to say, "To respond to this disaster, Governor Lee is specifically requesting Individual Assistance and Public Assistance for Dickson, Hickman, Houston, and Humphreys Counties and the Hazard Mitigation Grant Program statewide. Governor Lee's request for an expedited major disaster declaration pursuant to the Robert T. Stafford Disaster Relief Act is attached, and we urge you to approve Governor Lee's request on behalf of the State of Tennessee as soon as possible. Our offices can provide you with any additional information you need."

About the Authors: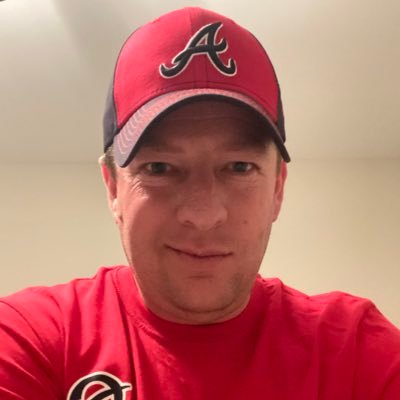 Jon Styf is a freelance writer for Tennessee and South Carolina.
Follow Jon on Twitter @JonStyf.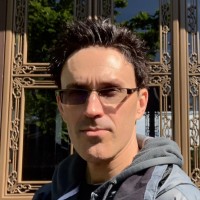 Jason Vaughn, Media Coordinator for The Tennessee Conservative  ~ Jason previously worked for a legacy publishing company based in Crossville, TN in a variety of roles through his career.  Most recently, he served as Deputy Directory for their flagship publication. Prior, he was a freelance journalist writing articles that appeared in the Herald Citizen, the Crossville Chronicle and The Oracle among others.  He graduated from Tennessee Technological University with a Bachelor's in English-Journalism, with minors in Broadcast Journalism and History.  Contact Jason at news@TennesseeConservativeNews.com