Department Of Homeland Security Transparency Bill Advances In House Committee
Photo: U.S. Representative Diana Harshbarger (R-TN) / DHS headquarters in Washington D.C .
Photo Credit: harshbarger.house.gov & Background / wikipedia 
Published August 2, 2021
The Tennessee Conservative [By Jason Vaughn] –
On Wednesday, July 28th, the DHS Contract Reporting Act of 2021 advanced through the House Committee on Homeland Security.
H.R. 4363, introduced by U.S. Representative from Tennessee, Diana Harshbarger, now awaits consideration from the full U.S. House of Representatives.

"I believe it has an excellent chance for passage in the coming months," Harshbarger said.
H.R. 4363 would establish a timely public reporting requirement for key DHS contract awards.
"The American people deserve to know details about DHS contract awards including descriptions, vetting, bidding, contract amount, recipients, and their purpose, especially for contracts awarded to deal with the self-inflicted Biden Border Crisis," Harshbarger said.
Harshbarger stated that her bill would help end "dark of night airport stake outs" to try to determine how the Biden Administration is spending American's tax dollars via the U.S. Department of Homeland Security contract awards. 
***Click HERE to support Conservative Journalism in Tennessee. We can't bring cover what our Tennessee Congressional Delegation is doing in D.C. without your support!***
Harshbarger said, "The Biden Administration must stop acting in secrecy!"
If passed, the bill will require the Department of Homeland Security (DHS) to provide a public daily report of all DHS headquarters and component contract awards over $4 million dollars and will give Congress and the American people better insight and oversight into how DHS supports its mission.
"The American people deserve transparency as to how their hard-earned tax dollars are being spent by the U.S. Department of Homeland Security," said Harshbarger.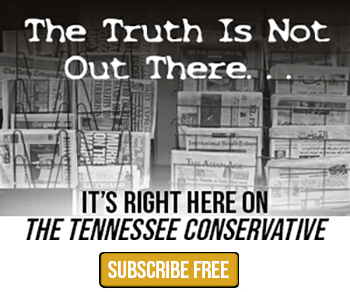 The bill would require the DHS to include key information on these contracts such as:
the total estimated dollar amount to be spent,
whether DHS awarded the contract competitively,
what company won the contract, and
where the work will be performed.
"President Biden and his Administration must be held accountable for their contract awards, and this must be done in a timely manner," Harshbarger said.
Harshbarger represents District 1 of Tennessee and also serves in the U.S. House Committee on Homeland Security.
Also last week, Harshbarger joined colleagues in sending a letter to President Biden expressing their deep concerns over the "wasteful spending" that resulted from his proclamation to halt construction of our southern border wall.   
Harshbarger said, "A recent study revealed that in the period immediately following this proclamation, contractors were being paid $6 million per day to simply do nothing. This is unacceptable. We urge the Biden Administration to address this situation by resuming construction of the southern border wall and putting the contractors back to work." 

About the Author: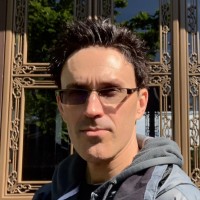 Jason Vaughn, Media Coordinator for The Tennessee Conservative
Jason previously worked for a legacy publishing company based in Crossville, TN in a variety of roles through his career.  Most recently, he served as Deputy Directory for their flagship publication. Prior, he was a freelance journalist writing articles that appeared in the Herald Citizen, the Crossville Chronicle and The Oracle among others.  He graduated from Tennessee Technological University with a Bachelor's in English-Journalism, with minors in Broadcast Journalism and History.  Contact Jason at news@TennesseeConservativeNews.com