"I Don't See Any Children" Busloads of Illegal Aliens Disembark at Chattanooga Airport
Published May 24, 2021
The Tennessee Conservative Staff –
Busloads of adult illegal immigrants are disembarking at Chattanooga's airport according to an anonymous tip from a Conservative Citizen Journalist who captured photographs and conducted an interview at the scene.
"I asked the airport attendant what was going on. She said, 'these are migrant children from the border.' I looked at her and said, 'I don't see any children." She laughed and said, "I don't either,'" recounted our source.
Under the cloak of darkness, Tennessee airports are transportation and distribution hubs for illegal immigrants from Joe Biden's border crisis. Our anonymous source reports a conversation with an airport employee that should alarm every conservative in Tennessee concerned about our struggling schools, health care and welfare systems.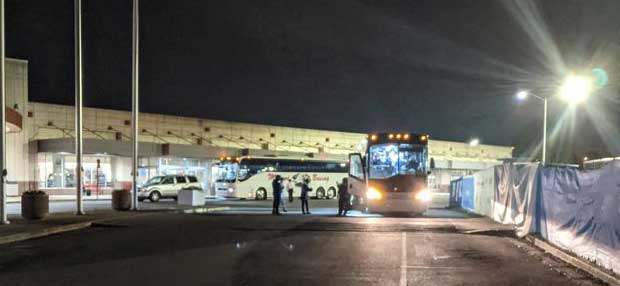 Our source stated that, "My husband and I were outside the Chattanooga airport waiting for our son's flight to arrive. It was about 10:45 p.m. An empty charter bus was running and sitting at the curb which caught our eye because we wondered who would need a charter bus? We thought maybe a sport team was arriving? Then another charter bus pulled up that was full.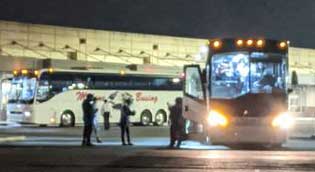 "We watched the people getting off that charter bus. They were all Hispanic adults. We noticed they didn't have luggage but some of them carried shopping bags. Some of them carried packs of water and Gatorade. A few of them got picked up by private cars. Some of them got on to the empty bus," our source said.
***We bring you the stories liberal media outlets won't. Click here to support our reporting on illegal immigration in Tennessee.
The following is a joint statement from House Republican Hamilton County Representatives Robin Smith, Patsy Hazlewood and Esther Helton:
"Tennessee has always embraced and continues to welcome those who come here legally. President Joe Biden's disastrous immigration policies, however, have harmed the security of the American people and now his administration is attempting to conceal a humanitarian crisis. It is disgraceful that unaccompanied migrant children are secretly being dropped off in Chattanooga with little thought and no plan for their care, safety or well-being. We ask the President to fulfill his sworn duty as commander-in-chief and act immediately to secure our borders."
In recent weeks, Governor Bill Lee has tried to misdirect Tennesseans from his involvement in the 2019 authorization of the massive illegal alien detention center in Chattanooga, TN by publicly denouncing Biden's border policies.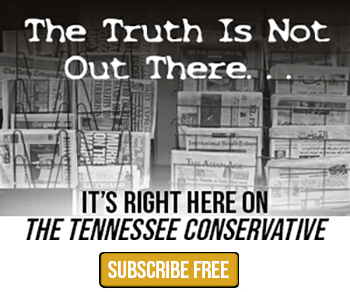 However, in December 2019, Lee issued a letter to Secretary of State Mike Pompeo authorizing refugee resettlement in Tennessee. This appears to be the point that the Biden administration is keying on to continue sending illegal migrants to Tennessee.
The center in Chattanooga was placed in a residential neighborhood without local political leadership's knowledge, approval or even transparent discussion.
Specifically, the children, that we have now found to be males in their late teens, are being housed in an old Tennessee Temple Dormitory on 1914 Vance Avenue.
The Conservative Citizen Journalist that brought us the new information for this article states that the photos and conversation at the Chattanooga Airport actually took place on May 2nd, so this situation has been going on for longer than we originally thought.
The Tennessee Conservative will continue to follow this topic and will keep you up-to-date as new information emerges.