Education Lobbying Groups Boost Spending As Biden Administration Set To Reverse DeVos-Era Policies
Photo: Betsy DeVos, Former United States Secretary of Education, known for her support of school choice, school voucher programs and charter schools
Photo Credit: Gage Skidmore / CC
Published July 9, 2021
By Julia Forrest [The Center for Responsive Politics] –
Education groups have already spent more than $20 million in the first quarter of 2021 lobbying members of Congress for more funding as Education Secretary Miguel Cardona proposes a $102.8 billion education budget. The 2022 fiscal year budget would reverse many Betsy DeVos-era education policies.

The proposed boost in funding for the Education Department would channel a $20 billion increase for Title I programs, programs that help fund schools serving low-income students.
The budget increase would also help support community-based programs, special education, teacher training and support, school infrastructure and programs exploring career pathways. The budget would also provide two years of free community college to students.
Cardona said the Education Department's proposal fulfills President Joe Biden's campaign promises to support teachers and invest in schools and students across the country. "The full fiscal year 2022 Budget Request, which was released a little over two weeks ago, makes good on President Biden's campaign commitment to reverse years of underinvestment in Federal education programs and would begin to address the significant inequities that millions of students—primarily students of color—and teachers confront every day in underserved schools across America," Cardona said.
With new funding on the line, education lobbying groups are spending big to direct funding their way.
*** Click Here to Support Conservative Journalism in Tennessee. We can't bring you articles about education in America without your support!***
Apollo Global Management, a global alternative investment firm, with subsidiaries including Apollo Investment Management, University of Phoenix and Lifepoint Health, spent the most on lobbying so far in 2021 with $1.08 million. The group logged four reports lobbying for different portions of the American Rescue Plan of 2021, a bill that appropriated $122 billion to K-12 education and $39 billion for higher education.
The Association of American Medical Colleges followed, spending about $1.07 million in the first quarter of 2021, about $90,000 more than the same time last year.
Spending by the National Alliance for Public Charter Schools, a pro-charter school group, also increased to $110,000 in the first quarter, a $15,000 boost from the same time last year.
The proposed increase faces some opposition from Sen. Joe Manchin (D-W.V.) and Sen. Roy Blunt (R-Mo.). Manchin opposes tuition-free college, and instead wants to make student loans forgivable for the first two years of community college. Blunt voiced his opposition to the budget, citing Education Department documents that show that of the $190 billion distributed to schools from COVID-19 recovery bills, schools have only spent $9 billion.
He said he believes the increased budget would funnel too much money into the education system. The proposed Education Department budget would make up a quarter of the overall $118 billion increase in governmentwide spending proposed by the Biden administration.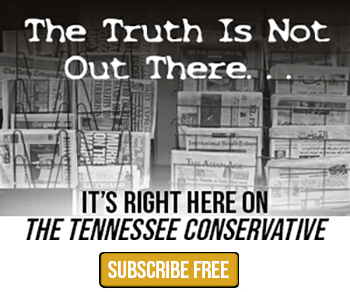 The uptick in lobbying spending by some groups as well as the proposed budget increase comes as Cardona and the Biden administration have also worked to dismantle DeVos-era education policies.
In June, the Education Department conducted a weeklong hearing to begin changing DeVos' sexual misconduct policies at universities. The DeVos-era policies countered regulations put in place by former President Barack Obama that lowered the bar of proof for cases of sexual misconduct on college campuses. Civil rights groups and others working on campus assault issues critiqued the DeVos change, and said it made it easier for schools to ignore cases of sexual misconduct.
When DeVos proposed the new regulation, over 124,000 public comments were submitted, and most were against the measure. Since the regulation has been in place, there have been numerous lawsuits filed against the regulation, including one involving 17 states and Washington D.C. that sought to challenge the rules of how K-12 schools, universities and colleges respond to claims of sexual misconduct. Cardona's budget proposal would reverse the DeVos measure.
The education secretary said there would be a 10% increase for the Office for Civil Rights for a total of $144 million to enforce civil rights laws in schools, which govern sexual misconduct cases. Cardona and the Biden administration also rejected their predecessors' Education Department priorities by praising The New York Times Magazine's 1619 Project, a project that argues the effects of slavery continue to run rampant in the United States. Former President Donald Trump called the project "toxic propaganda."
Cardona and the Biden administration also tabled conversations surrounding school-choice, a topic at the forefront of DeVos' tenure but an area where she made little progress.
In a statement to Politico, Jeanne Allen, founder of the Center for Education Reform, an organization advocating on behalf of school-choice, said it is no surprise that the Biden administration is trying to reverse DeVos-era policies. "It's not a surprise that the Biden Education Department is doing precisely what they promised in the campaign, which is trying to undo just about everything that their predecessor did," said Allen.

About the Author: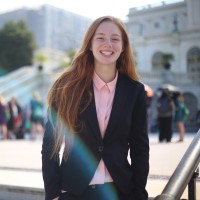 Julia Forrest is a Reporting Intern for OpenSecrets.
She is also a contributing reporter for Michigan Advance and an Editorial Intern for Ballotpedia.
Prior to her current positions, Forrest worked as a Government Beat Reporter for The Michigan Daily.
Follow Julia on Twitter @juliaforrest35