Former Senator Bill Brock Of Chattanooga Passed Away On Thursday
The Former Tennessee Senator, Chattanooga Native Bill Brock, Passed Away On Thursday At 90 Years Old. The Tennessee Republican Party, Governor Bill Lee, Marsha Blackburn, Bill Hagerty And Chuck Fleischmann All Released Statements Regarding His Passing. 

Photo: Bill Brock
Photo Credit: Public Domain / CC
Published March 26, 2021
The Tennessee Conservative Staff –
The former Tennessee Senator, Chattanooga native Bill Brock, passed away on Thursday at 90 years old. The longtime Republican was reported dead by Tom Griscom, a family friend.
The Tennessee Republican Party released a statement to talk about his passing.
The statement said, "The Tennessee Republican Party had the opportunity to honor Senator Brock with our highest award, The Howard Baker Award, at the 2019 Statesman's Dinner for his years of dedication and commitment to our State and Party. Our prayers go out to his wife, Sandy, and the entire Brock family, especially our colleague Oscar, who is currently serving the Tennessee Republican Party as our Committeeman for the RNC."
Tennessee Governor Bill Lee went to Twitter to say, "Maria and I are saddened to learn about the passing of Bill Brock, a true Tennessee statesman and conservative leader. Our thoughts and prayers are with his family."
Other leaders across the state and country expressed their own feelings about Brock's passing.
A statement from Republican Senator Marsha Blackburn said, "Bill Brock was a dedicated public servant and patriot who will be dearly missed by many. He lived a life of service to Tennesseans and Americans, from serving in our military to representing the United States as our Trade Representative and Labor Secretary. It was a privilege to consider him a friend of mine. I am sending my heartfelt condolences to his wife, Sandy. I am asking Tennesseans to join me in keeping his family and friends in our prayers."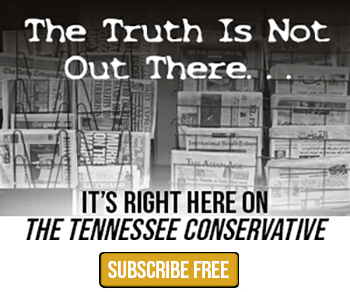 Brock helped to rebuild the GOP after being elected the Chair of the Republican National Committee.
"Chrissy and I are saddened to learn of the passing of Bill Brock," reads a statement from Republican Senator Bill Hagerty. "A navy veteran, Bill was a Tennessean first and foremost who had a deep love for Chattanooga where he was born. Tennessee has a rich history of sending transformative leaders to represent them in Washington—many of whom went on to serve in congressional leadership, a cabinet post, or in higher office—and Bill is certainly a part of that amazing legacy. Bill loved his country, and fought for her during his entire career in public service. My family and I extend our thoughts and prayers to Bill's loved ones, and ask that God bring them comfort and peace during this difficult time."
Brock spent four terms as a House Member and one term as a state senator in Tennessee. After being born and raised in Chattanooga, he attended Washington and Lee University. After two years in the Navy, he returned to Chattanooga and joined the Junior Chamber of Commerce.
Another statement from Representative Chuck Fleischmann says, "Senator Brock was an institution in East Tennessee. Throughout his career of public service, he always put the people of East Tennessee first – he leaves behind a legacy of immeasurable leadership and service to our nation. Senator Brock will be dearly missed."
Brock also spent time serving as U.S. Trade Representative and Labor Department Secretary during Ronald Reagan's presidency.
A statement released by his family on Thursday reads, "Mr. Brock is survived by his wife, Sandra Schubert Brock; two brothers, Paul "Pat" Brock and Frank Brock; six children and step-children, 17 grandchildren and two great-grandchildren."