Governor Lee Emphasizes State Literacy Efforts on Read Across America Day
Governor Bill Lee And First Lady Maria Stopped By Paragon Mills Elementary School In Nashville On Tuesday To Celebrate Read Across America Day.  The Governor Used The Opportunity To Draw Attention To The State's Increased Efforts To Bolster Literacy Skills. 

Photo Credit: Gov. Bill Lee / Facebook
Published March 4, 2021
Nashville, TN – Governor Bill Lee and First Lady Maria Lee stopped by Paragon Mills Elementary School in Nashville on Tuesday to celebrate Read Across America Day.
March 2 marked the 22nd anniversary of this annual celebration, typically celebrated on or around the birthday of renowned children's author Dr. Seuss. First established in 1998, this day is intended to encourage reading in children and teens.
Governor Lee also used the opportunity to draw attention to the state's increased efforts to bolster literacy skills.
"On this Read Across America Day, we celebrate the potential for every student in Tennessee to be a strong reader and succeed in life beyond the classroom," he stated. "In partnership with members of the General Assembly, superintendents and educators, we have implemented policies that put students first and ensure they are reading on grade-level."
Current data shows that only one-third of Tennessee's third grade students are reading at grade level. These decreased literacy skills lead to a deficit in learning as students progress through higher grade levels.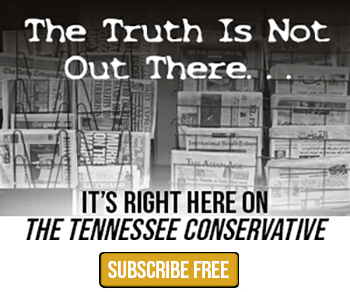 In January, the Tennessee Department of Education announced the implementation of Reading 360, a statewide initiative that will help to provide needed resources to school systems, teachers, and families to support literacy growth and to ensure that students are reading on grade level by the third grade.
This initiative will be funded through a one-time federal COVID-19 relief fund of $60 million and a $40 million federal grant aimed at providing resources to develop phonics-based reading skills in elementary and middle grade students.
The program is comprised of eight main components that include training opportunities and networking for teachers, online tutoring and supports for families, and a variety of supports to help school systems create and implement strong reading instruction. These will all be provided at no cost to the recipients.
Education Commissioner Penny Schwinn made the following statement: "Reading is the foundation for all learning, and focusing on developing strong reading skills in a student's early years is essential for their education and success in life after high school. I am so proud that Tennessee is rightfully prioritizing this critical issue to ensure all of our students can get strong, phonics-based literacy instruction and be prepared for life beyond the classroom."
Research also shows that time away from the classroom throughout the COVID-19 pandemic has significantly impacted Tennessee students as well.
Representative Mark White, House Education Charmain, addressed this in a statement, "We know that literacy is essential to the success of all students and our state. With the disruption our schools have experienced over the past year, it is crucial that we offer our local school districts support in addressing reading as soon as possible and Reading 360 is one way we can get started now. Our students are counting on us, and everyone has a role to play."
Governor Lee pushed for schools to implement safety procedures that would allow students to return to buildings for classes. As of March 1, all school districts in Tennessee now have an in-person learning option for students.