Governor Lee Reintroduces Mental Health Trust Fund Proposal
Photo Credit: Public Domain
Published March 31, 2021
Governor Bill Lee presented a renewed $250 million proposal on Monday that would provide mental health services for K-12 students in Tennessee. This push comes as concern over mental health has increased throughout the COVID-19 pandemic.

The Mental Health Trust Fund was first proposed by Governor Lee last year. It had to be cut from the state's fiscal budget for 2021 due to a possible shortage of funds due to COVID-19 related costs.
The fund would help to cover costs for a number of mental health services for children. A press release from the governor's office listed the following:
Direct clinical services in schools
Mental health awareness and promotion
Suicide prevention and postvention strategies
Trauma-informed programs and practices
Violence and bullying prevention
Project Basic, which includes mental health supports
According to statistics given in the press release, at least one in five children receives a mental health diagnosis annually. Pandemic related school closures over the past year have caused many parents and professionals to become concerned about the increase in mental health struggles faced by young people.
In a news conference on Monday, Governor Lee made reference to this increase.
"Mental health challenges for young people are complicated and they are challenging," Lee stated. "It's important now more than ever. The challenges of this past year have complicated those mental health challenges for those kids."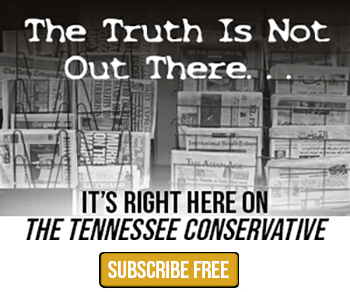 State money will be used to fund the program initially, and later funding will be come from the interested that is generated by that investment. Lee said that he was unsure exactly how much money that would be as of right now.
The state treasurer will oversee the administration of the fund. A timeline for releasing money to schools has not been given.
Marie Williams, commissioner of the state Department of Mental Health and Substance Abuse Services, acknowledged that the push for additional services is an important one.
"This is a momentous day for students who have silently struggled form Memphis to Mountain City. Your mental health matters. There is hope," she stated.
A recent report from Mental Health America ranks Tennessee as 28th in the nation for overall mental health and 34th in youth mental health. The same report says that mental health among young people is declining, with 9.7 percent of American children being diagnosed with severe major depression.
Some Democratic legislators are working to increase the amount of funding the state provides to schools through the Basic Education Funding formula to cover the cost of additional mental health staff. The Senate Education Committee passed a bill last week that would that would provide more funding for school counselors and reduce the per student ration to 1 to 250.
Governor Lee did not say whether he was in favor of either of those pushes, but he did address the nearly $2.5 billion of federal coronavirus relief money that the state would receive for schools. He noted that that funding could also be used to provide mental health services.
"The important thing is we have increased mental health services to kids," Lee said. "By what venue that happens is not as important as that it does happen."