Greg Vital Endorsed by Tennessee Small Business PAC
Graphic Credit: Committee To Elect Greg Vital
Published July 26, 2021
The Tennessee Conservative Staff –
The NFIB Tennessee PAC announced its endorsement of candidate Greg Vital in the upcoming special election in House District 29.  

The primary will occur on Tuesday, July 27. The general election will occur on Tuesday, September 14.
Greg Vital, Republican candidate for House District 29, said "As a businessman, I'm honored and humbled to have the support of so many fellow small businesses. They are the lifeblood of our economy, and I will continue to support our local businesses as they recover from the effects of COVID-19. As your representative for District 29, small businesses will always be at the top of my mind when making decisions to strengthen Tennessee's economy."
According to their website, the NFIB Tennessee PAC is the state's most powerful and effective small business political action committee. It supports local pro-small business candidates, strengthening our voice in the halls of state government. 
*** Click Here to Support Conservative Journalism in Tennessee. We can't can't keep you apprised of what's going on in local and state government without your support!***
The NFIB Tennessee PAC is funded entirely through generous, voluntary contributions from NFIB members here in Tennessee and is comprised exclusively of NFIB members.
NFIB State Director Jim Brown said, "The NFIB Tennessee PAC is proud to endorse Greg Vital, who has a strong pedigree of starting and growing a business and understanding the challenges small business owners continually face. He is the clear choice for small business in this special election because he'll actively promote a positive business environment for Tennessee's job creators."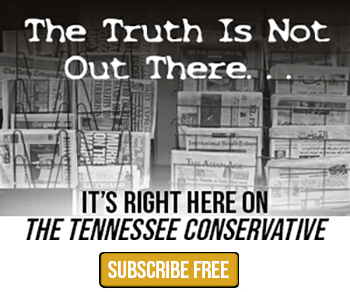 The NFIB lists their main objectives as being: 
Help elect local candidates who will support small businesses priorities through sound public policy.
Support important educational activity, such as the Get Out the Vote initiative and engagement on pressing small business issues.
The special election on July 27th is being held after the death of Rep. Mike Carter in May. The seat is currently held by his wife, Joan, until the conclusion of the special election in September. 
Greg Vital is the Republican candidate for Tennessee's House District 29.  
Greg co-founded Morning Pointe Senior Living 25 years ago, which now operates more than 35 senior care and Alzheimer's care centers in five Mid-South states, employing more than 1,600 people and its corporate headquarters is located in Ooltewah, Tennessee.
You can learn more about Greg by visiting his campaign website HERE.