Harris Visits U.S-Mexico Border As Illegal Immigration Surge Continues
Photo: VP Kamala Harris & President Joe Biden
Photo Credit: Kamala Harris / Instagram
Published June 28, 2021
By Bethany Blankley [The Center Square contributor] and The Center Square –
Vice President Kamala Harris, in her first visit to the Texas-Mexico border since being appointed "immigration czar" by President Joe Biden more than three months ago, said Friday in El Paso that progress was being made on an issue that many have called a crisis.

"I call it progress, we're not exactly where we want to be yet, but we've seen extreme progress over these last few months because of his dedication and his efforts," Harris said of Homeland Security Secretary Alejandro Mayorkas.
The U.S. has seen a surge in illegal immigration since January, with U.S. Border Patrol encountering 180,000 migrants attempting to cross into the country illegally in May alone.
Harris said her top priority is to address "the root causes of migration primarily out of Central America. We are here to talk about what has brought people here to the U.S. border to address what has caused people to leave their home countries."
Last month, Harris visited Guatemala and Mexico. Her spokesperson said that what is happening at the border "is directly connected to what is happening in Guatemala, El Salvador and Honduras. … directly connected to the work of addressing the root causes of migration."
Until Friday's trip, Harris faced growing criticism for not visiting the southern border despite the crisis. Texas Gov. Greg Abbott last month issued a disaster declaration in response to several hundred thousand immigrants illegally entering the U.S. through Texas, leading to a surge in crime in many Texas communities.
Abbott also launched Operation Lonestar in March, directing the Texas Department of Public Safety to protect Texans from the surge, saying the federal government was not doing it's job enforcing immigration laws.
***We bring you the stories liberal media outlets won't. Click here to support our reporting on illegal immigration. ***
Joining Harris in El Paso was Mayorkas, Senate Judiciary Chairman Dick Durbin, D-Illinois, and U.S. Rep. Veronica Escobar, D-El Paso. Abbott was not present.
Harris and her entourage arrived at Customs and Border Patrol El Paso Sector Friday morning, toured the sector's processing center, and later spoke with advocates from faith-based organizations and shelter and legal service providers.
Republicans argue Harris went to the wrong part of Texas, avoiding the areas where the flow of illegal immigration is the heaviest – the Rio Grande Valley Sector.
Texas U.S. senators John Cornyn and Ted Cruz implied that she didn't know what she was doing.
Cruz said El Paso isn't "the locus of the crisis" and she's only going to Texas because former President Donald Trump is going there to meet with Gov. Greg Abbott at the Rio Grande Valley Sector, where the problem is most pronounced.
Others said she ignored visiting the most egregious area of El Paso: the federal detention facility at Fort Bliss, where advocates have raised concerns about unsafe conditions and allegations of abuse against thousands of migrant children housed there.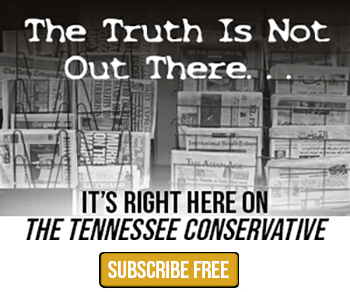 Cruz also points to Harris' interview with NBC Nightly News anchor Lester Holt. In the interview, he asked her, "Do you have any plans to visit the border?"
"At some point, you know, we are going to the border," Harris replied. "So this whole thing about the border. We've been to the border."
"You haven't been to the border," Holt replied.
"And I haven't been to Europe," Harris responded. "I don't understand the point you're making."
Sen. Cruz, tweeted a link to the video, saying, "Kamala Harris: 'I don't understand the point that you're making.' Fact check: True."
Joining Harris in El Paso is Department of Homeland Security Secretary Alejandro Mayorkas, Senate Judiciary Chairman Dick Durbin, D-Illinois, and U.S. Reps. Veronica Escobar, D-El Paso. After touring the facility, she plans to meet with immigration advocates.
Harris and Mayorkas argue that the Biden administration inherited a broken and inhumane immigration system, and that they are in the process of building a fairer, more humane system.
Texas Gov. Greg Abbott describes what is happening as an invasion.
Texas has five border patrol sectors, more than any state by far. They include El Paso, Del Rio, Big Bend, Laredo, and Rio Grande Valley.
From October to May, all five sectors saw double to five-fold increases in apprehensions of people entering the U.S. illegally.
Over this time period, there were 43,061 apprehensions in the El Paso Sector, where Harris is touring, compared to 118,314 apprehensions in the Del Rio Sector, where Abbott's recent border summit was held.
The least number of apprehensions, 25,028, was in the Big Bend sector, compared to the most apprehensions of 271,927 in the Rio Grande Valley Sector. Laredo had 76,670 apprehensions.
El Paso's number of apprehensions represented a double-fold increase from last year; Del Rio's and Rio Grande Valley's a five-fold increase. The Laredo Sector saw a three-fold increase; Big Bend Sector saw a five-fold increase in apprehensions compared to last year.
Democratic U.S. Rep. Henry Cuellar, whose district spans south of San Antonio to the U.S. Mexico border, says the Biden administration "is making Democrats look weak."
Cuellar said Harris visiting El Paso was "politically safe," because the brunt of the problem is 800 miles south in the Rio Grande Valley Sector.
Abbott has said that Texas will build its own border wall since Biden abandoned the project started by former President Donald Trump. The Texas governor is meeting Trump near McAllen, Texas, next week to discuss border security issues.