Harshbarger Calls On Biden Administration To Cease Overreach In Attempting To Mask Children
Photo Credit: Rep. Diana Harsbarger / Facebook 
The Tennessee Conservative [By Jason Vaughn] –
Recently, the U.S. Department of Education's Office of Civil Rights opened an investigation in an attempt to force Tennessee to put masks on school children.
Congresswoman Diana Harshbager (R-TN) called on the Biden Administration to immediately cease this abuse of power. 

"The Biden Administration doesn't hesitate to bend or ignore laws to achieve their big-government agenda. Parents know their children better than the Federal Government and the personal decision to mask children should lie in the hands of Tennessee parents," Harshbarger said.
Harshbarger goes on to say that, "The Office of Civil Rights has no authority in this matter and the Biden Administration's use of that office is completely inappropriate. I will continue fighting injustice as the Biden Administration continues its heavy-handed approach to any policy they disagree with."
In a letter addressed to the Secretary of the U.S. Department of Education Miguel Cardona, Harshbarger along with 12 other Congressional Republicans, the members state:
"Your decision to weaponize the Department of Education's Office of Civil Rights to target states that have chosen to ban school mask mandates is misguided and an improper use of federal resources."
They go on to state that, "The Department of Education's Office of Civil Rights must not be used as a political weapon to single out states that have enacted policies with which the Biden Administration disagrees."
The letter closes with the statement:
"State and local governments across the country have worked tirelessly to implement safety measures to return students to in-person instruction this Fall. Any attempt by the Department of Education of President Biden's administration to interfere with this process is inappropriate and will not be tolerated."
In addition to Harshbarger, the letter was signed by Congress Members: Andy Biggs, Scott Perry, Jeff Duncan, Andy Harris M.D., Debbie Lesko, Ralph Norman, Dan Bishop, Louie Gohmert, David Schweikert, Chip Roy, Paul Gosar D.D.S. and Randy Weber. 
Read the full letter HERE.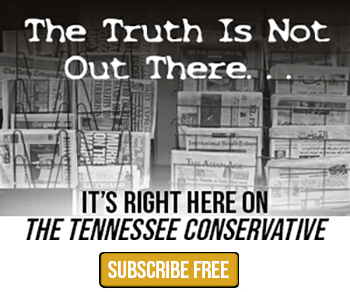 Toward the end of August, the U.S. Department of Education sent warnings to five states that their statewide bans on mask mandates, including in schools, could violate students' civil rights.
Suzanne B. Goldberg, the department's acting assistant secretary for civil rights, sent letters to state education leaders in Iowa, Oklahoma, South Carolina, Tennessee and Utah, informing them that the department's Office for Civil Rights is investigating whether their bans are discriminatory. 
***Click HERE to support Conservative Journalism in Tennessee. We can't cover stories like this without your support!***
Goldberg's letters say these investigations will focus on whether the state bans are discriminatory by preventing students with disabilities from safely returning to in-person education.
According to NPR, If the Education Department ultimately finds that these mask mandate bans do run afoul of federal civil rights law, it could threaten to withhold federal funding.   
However, Secretary Cardona said that this was not an ideal response.
"When we talk about withholding funds, those who suffer are the students," Cardona said. "Withholding funds doesn't usually work. If anything, it adds insult to injury to these students who are trying to get into the classroom."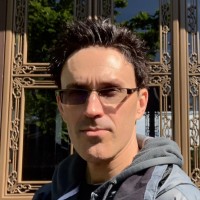 About the Author: Jason Vaughn, Media Coordinator for The Tennessee Conservative  ~ Jason previously worked for a legacy publishing company based in Crossville, TN in a variety of roles through his career.  Most recently, he served as Deputy Directory for their flagship publication. Prior, he was a freelance journalist writing articles that appeared in the Herald Citizen, the Crossville Chronicle and The Oracle among others.  He graduated from Tennessee Technological University with a Bachelor's in English-Journalism, with minors in Broadcast Journalism and History.  Contact Jason at news@TennesseeConservativeNews.com