Increased Calls From New York Lawmakers For Cuomo Resignation
Third Accusation Of Inappropriate Behavior By Cuomo Spurs Increased Calls From New York Lawmakers For His Resignation.

Photo: Gov. Cuomo speaks at opening of new Delta Air Lines terminal in LaGuardia Airport in Queens, NY, on Tuesday, Oct. 29, 2019. (Chris Rank for Rank Studios)
Photo Credit: Delta News Hub / Flickr
Published March 2, 2021
The Center Square [By Steve Bittenbender] –
A third woman has now come forward with sexual harassment allegations against New York Gov. Andrew Cuomo. This time, the accuser is not a former aide.
The New York Times reported Monday evening regarding a September 2019 encounter between Cuomo and Anna Ruch. The incident happened at a New York City wedding, and the Times published a photo of the incident.
Ruch, now 33, said Cuomo was making the rounds at a wedding reception after toasting the couple. As a friend of the newlyweds, she thanked him for his gesture. After that, the governor proceeded to place his hand on her bare lower back.
As she brushed his hand away, Ruch said Cuomo continued with the unwanted gestures. He cupped his hands around her head and asked to kiss her. The accompanying photo shows Cuomo with his hands around Ruch, who clearly looks distressed in the moment.
"I was so confused and shocked and embarrassed," she told the Times. "I turned my head away and didn't have words in that moment."
While Ruch worked for both the Obama administration and President Biden's 2020 election campaign, she has never worked for the state. Still, her accusation is consistent with those of two former Cuomo aides who have come forward with details of their alleged encounters in the past week.
Lindsey Boylan reported that Cuomo propositioned her with a game of strip poker on a jet ride home from a western New York event. She also said that he kissed her on the lips after the two had a one-on-one meeting in his New York City office.
Boylan's story led to Charlotte Bennett coming forward over the weekend in another Times report. She reported Cuomo made inappropriate comments, insinuating he would like to have a sexual relationship with her.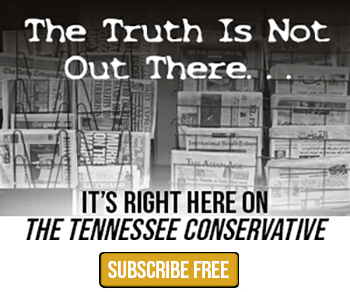 While Cuomo at first denied the accusation by Boylan, he offered a more apologetic statement after Bennett came forward. In a statement Monday afternoon, prior to the publication of Ruch's claim, Bennett criticized Cuomo's statement, saying he still has yet to "take responsibility for his predatory behavior."
After Ruch's story became public, both women posted tweets supporting Ruch.
"This doesn't make me feel validated. It makes me feel sick. I feel nauseous thinking about Anna's experience," Boylan wrote.
Cuomo was already facing calls for his resignation from both Republicans and fellow Democrats – both for the sexual harassment allegations and claims his administration endangered nursing home residents during the early stages of the COVID-19 pandemic nearly a year ago. Cuomo faces investigations into both.
"Strike three and you're out!" tweeted state Sen. Jim Tedisco, R-Glenville. "Between this and the FBI/U.S. Attorneys probe into the nursing home deaths coverup, just resign already!!!"
On the other side of the aisle, state Sens. Gustavo Rivera of the Bronx, Jessica Ramos of Queens and John Liu of Queens also joined in requesting Cuomo step down.
"A person who treats women this way is not fit to govern," Liu tweeted.