New Proposal Could See Amtrak Lines Running Through Tennessee
Photo Credit: Massachusetts Office Of Travel & Tourism / CC
Published April 2, 2021
The Tennessee Conservative Staff –
President Joe Biden's infrastructure plan could see new Amtrak routes cutting right through the state of Tennessee. Amtrak's proposal will specifically build tracks to connect Chattanooga to Nashville, Tennessee, as well as Atlanta, Georgia.

This comes directly after Biden's $2.3 trillion infrastructure plan. It will unfold over the course of the next eight years in what the president called, "a once in a generation investment in America."
Biden said his plan will be "unlike anything we've seen or done since we built the interstate highway system and the space race decades ago. In fact, it's the largest American jobs investment since World War II. It will create millions of jobs, good-paying jobs."
Amtrak's full proposal is set to include over 30 new routes, including the one that will go through Tennessee and into Atlanta. It will also see enhancements to over 20 established routes and 20 million more riders every year.
If Biden's infrastructure plan passes through Congress, Amtrak will be able to benefit from the funding. It is planned for around $80 billion to be used for rail services.
The track that would go through Nashville, Chattanooga, and Atlanta would then connect to other points in other cities, allowing riders to travel even further.
Amtrak has estimated that the full route from Nashville to Atlanta would take about six and a half hours by train. Some of the planned stops along the way include Murfreesboro, Tullahoma, and Macon. The full route would run all the way to Savannah, Georgia.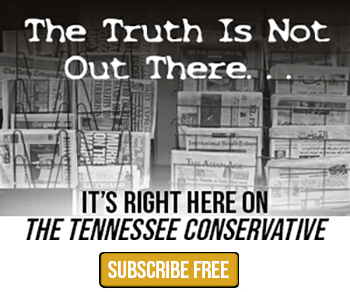 Nashville, Tennessee was originally part of the Amtrak services, being cut off in 1979 once the Chicago to Florida route had been shut down. Currently, the only Amtrak stops in Tennessee are in Memphis and Newbern-Dyersburg.
Tennesseans have been anticipating a track like this for a while now, and legislators first began discussing it in early 2020.
Ray Lang, the Senior Director of Amtrak's Government Affairs, said federal funding was needed before their services could extend through Tennessee. Biden's infrastructure plan should be enough to secure the funding.
Billy Flynn, Amtrak CEO, released a statement that said, "President Biden's infrastructure plan is what this nation has been waiting for. Amtrak must rebuild and improve the Northeast Corridor, our National Network and expand our service to more of America."
Amtrak has hope that their new proposal will help them to address climate change, create more jobs across the country, and increase their passenger count to 52 million, all by 2035.
While Nashville and Chattanooga are two of the main cities being included in the expansion, other places include Las Vegas, Phoenix, and Columbus.
The Amtrak Twitter account sent out a post that said, "With @POTUS's infrastructure plan, Amtrak will create jobs and improve equity across the country, and we are ready to deliver. America needs a rail network that offers frequent, reliable, sustainable and equitable train service. Now is our time, let's make rail the solution."
Biden has shown his support for the railway system and its expansion, but the infrastructure plan still has to be approved by Congress before moving forward.