Shelby County Schools Reinstate In-Person Learning For Students
After Being Out Of The Classroom For Almost A Full Year, Some Students In Shelby County Are Headed Back Into The Building. This Move Means Every System In The State Will Now Offer In-Person Learning Again.

Image Credit: Shelby County Schools Facebook Page
Published March 1, 2021
Superintendent Dr. Joris Ray announced the recent update to the system's Strategic Action for Flexible Education, or S.A.F.E. plan. This update brings students back on campus in stages, with students in grades PreK-5 returning on March 1 and grades 6-12 returning on March 8.
The health and wellbeing of all students is a priority as they return to the classroom. According to the statement on the Shelby County Schools website, "Although there is pressure to reopen school buildings, SCS will not compromise our commitment to safety or our core mission to provide a high-quality education for the children of Shelby County."
Face masks will be required for all students, faculty, and staff, as well as any other visitors to the school. Desks will be fitted with shields, and classrooms will have no more than twelve students to allow for proper social distancing measures to be taken. Students will also eat breakfast and lunch on staggered schedules to avoid overcrowding in cafeterias.
The statement continues, "Millions of dollars in COVID-19 relief funds have been used to purchase protective equipment, cleaning supplies, install safety signage and improve building ventilation systems, and our schools are ready to welcome students back safely."
Students will remain with the same teacher, though it is unclear how this will work with the smaller class sizes. The district says they will utilize Microsoft Teams to accomplish this, so students are asked to bring their devices, fully charged, every day.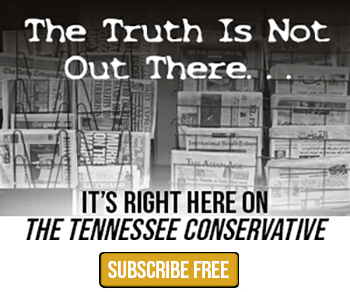 This return to the classroom does not come without some controversy. Many teachers initially voiced concerns over being expected to return to the classroom without having the opportunity to take the COVID-19 vaccine.
Tennessee teachers have been moved to Priority Group 1B, making the vaccine available to them after senior citizens and healthcare workers.
Danette Stokes, President of the United Education Association of Shelby County, told FOX13 News that most teachers are ready to do what is best for students, even if that means heading back to school without a vaccine.
"We're going to continue to do what is best for our students, and we love our students, we just want what's best for them, our community, and ourselves," said Stokes.
While most parents are excited to have their children returning to school, there is still some apprehension among them.
Despite the system's continual assurance of additional safety measures, some parents are concerned about the possibility of a COVID outbreak. Others are not thrilled with the continued use of tablets for learning even in the classroom.
Parents who wish to continue virtual instruction for their children may choose to do so. If parents wish to change the nature of their child's enrollment at any point, they may do that as well by contacting the child's school.