Smedley Considers Run For Hamilton County Mayor
Photo Credit: sabrenaforcommission.com
The Tennessee Conservative [By Jason Vaughn] –
Following Hamilton County Mayor Jim Coppinger's announcement on October 20th that he will not seek reelection in 2022, District 7 County Commissioner and Chairperson Sabrena Smedley has been approached by numerous people encouraging her to run for the office.
Smedley said, "I am honored and humbled that so many folks reached out and asked me to consider this important leadership position."
Smedley states that she received numerous calls, texts, and emails encouraging her to run as Mayor in 2022.
However, she states that she has not yet made a decision at this time.
"At this time, my plans are to stay focused on the county business and to continue praying about
this possibility….I will continue to actively talk with my family, constituents, and peers and strongly consider this leadership opportunity. I am confident that I will be able to fulfill any future role in which God calls me to serve," Smedley said.
Smedley states that serving the residents of District 7 for two terms on the county commission has been an incredible honor.
"From Day One I have taken this responsibility seriously, remained fully engaged with my constituents, and served my community with integrity, honesty and transparency," Smedley said.
Regarding Mayor Coppinger's announcement, Smedley stated, "Serving with Mayor Coppinger for the last 8 years has been an absolute privilege. As chairman of the County Commission, I have had the honor and important responsibility of leading the commission forward to conduct the essential business of the county alongside the mayor, and I am proud of all the great things we have achieved."
"Together, we have maintained the highest fiscal position with a Triple-A bond rating, supported public education, invested in critical infrastructure needs, supported new and local businesses with a focus on increased job opportunities for the residents of Hamilton County, and the list goes on, "Smedley said, "I will work diligently with the mayor over the next 9 months to continue to create great opportunities for the citizens of Hamilton County."
***Click HERE to support Conservative Journalism in Tennessee. We can't cover stories like this without your support!***
Smedley was sworn in as Hamilton County Commission Chair on September 1st, replacing District 2 Commissioner Chip Baker in the role.  The Commission voted unanimously for Smedley to take the position.
Prior to voting on the new Chair and Chair Pro Tem, Smedley had nominated District 8 Commissioner Tim Boyd for the Pro Tem position. Boyd took the position with a 5-4 vote in favor.
In addition to being the Hamilton County Commission District 7 Commissioner and Chair, Smedley is a small business owner in the Chattanooga area and a licensed realtor.
Smedley owns and operates Sabrena Realty Associates that employs three Chattanooga area residents.
On their website, Smedley's (partial) bio states:
Sabrena Smedley was born and raised in Chattanooga, TN. Sabrena is a graduate of Ooltewah High School and attended college at Chattanooga State and Bryan College where she graduated with top honors and received a Master's degree in Business Administration. Sabrena is a proud mother of three and is married to Mark Smedley of Apison, TN.
Sabrena is the broker/owner of Sabrena Realty Associates in East Brainerd. She is licensed in Tennessee and Georgia. 
Sabrena has been actively involved in her community and has volunteered and chaired various community events. Sabrena is an active member of Morris Hill Baptist Church and she credits her success to her faith and personal relationship with Christ.
Recently Sabrena was named the 2012 Realtor of the year by the Greater Chattanooga Association of Realtors. She currently serves on various committees for the Greater Association of Realtors.  Sabrena was also elected to serve as Hamilton County Commissioner for District 7 in August 2014.
In the Tennessee Conservative Big 7 Weekend Digest on October 22nd, Brandon Lewis, founder of The Tennessee Conservative said, "I know her (Smedley) to be very Conservative.  I know her husband to be very Conservative."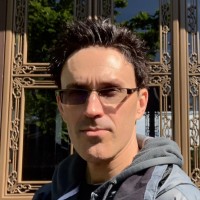 About the Author: Jason Vaughn, Media Coordinator for The Tennessee Conservative  ~ Jason previously worked for a legacy publishing company based in Crossville, TN in a variety of roles through his career.  Most recently, he served as Deputy Directory for their flagship publication. Prior, he was a freelance journalist writing articles that appeared in the Herald Citizen, the Crossville Chronicle and The Oracle among others.  He graduated from Tennessee Technological University with a Bachelor's in English-Journalism, with minors in Broadcast Journalism and History.  Contact Jason at news@TennesseeConservativeNews.com