Tennessee General Assembly Approves The Unborn Child Dignity Act
Photo Credit: Public Domain
Published April 27, 2021
By William Haupt III [Tennessee Watchdog Journalist, Columnist, Author, and Citizen Legislator]
Republicans successfully guided passage of the Unborn Child Dignity Act through both chambers of the Tennessee General Assembly last week in Nashville. 
House Bill 1181 advocates for the dignity of the unborn by requiring proper burial or cremation for a surgically aborted child.  

The legislation grants the same protection, respect and dignity to a deceased, surgically aborted child required by law to any other deceased human being
House Bill 1181 does not limit or restrict an abortion or access to an abortion.
Tennessee law grants guidelines for the disposal of pets and animals, but gives no such dignity to aborted children. The legislation ensures that a surgically aborted child's body is treated with the same respect as any other human being. 
The House Bill's prime sponsor is Representative Tim Rudd (R) Murfressboro, with co-sponsors Lamberth, Sherrell, Kumar, Hall, Boyd, Terry, Smith, Moody, Gant, Warner, Weaver, Cepicky, Helton, Doggett, Sparks, Sexton J, Haston, Faison, Grills, Hurt, White, Cochran, Russell, Crawford, Zachary, Williams, Littleton, Ragan, Alexander, Todd, Hicks T, Eldridge, Powers, Keisling, and Lynn.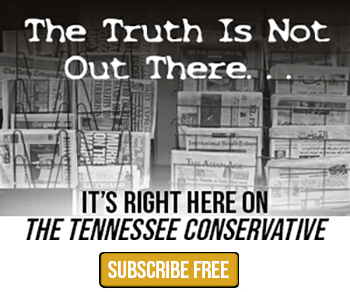 The Senate Bill (SB0828) prime sponsor is Senator Janice Bowling (R) Tullahoma, with co-sponsors Paul Rose (R) from Tipton and Dawn White (R) from Murfreesboro. 
The legislation is based on a similar Indiana law that survived a U.S. Supreme Court decision in 2019.
The U.S. Supreme Court recognized that states have a legitimate interest in the proper disposition of human fetal remains.
The court ruled the law did not impose a burden or interfere with an abortion choice. 
Once the bill becomes law, it would be the responsibility of the abortion facility or mother to provide a burial or cremation.   
Approximately 862,000 abortions are reported each year in the United States. Nearly 11,000 abortions were performed in Tennessee in 2020.  Currently, 11 states require burial or cremation of aborted fetal remains. 
The bill now heads to Gov. Lee's desk for his signature. Once signed, House Bill 1181 would become law July 1. 

About the Author:

William Haupt III is a retired professional journalist, author, and citizen legislator in California for over 40 years. He got his start working to approve California Proposition 13. His work also appears in The Center Square, The Western Journal, Neighbor Newspapers, KPXJ 21 (Shreveport, LA), Killeen Daily Herald, Aberdeen American News, InsideNova, Kankakee Daily Journal, Monterey County Weekly, Olean Times Herald, The Greeneville Sun and more.