Tennessee National Guard Responds to Hurricane Ida
Photo: Louisiana National Guardsmen distributing rations to residents in Louisiana.
Photo Credit: Louisiana National Guard / Facebook
Published September 1, 2021
The Tennessee Conservative [By Jason Vaughn] –
On Monday, August 30, the Tennessee National Guard announced they will send over 300 soldiers to Louisiana to help with Hurricane Ida relief efforts. The announcement was made by Major General Jeff Holmes on behalf of Governor Bill Lee. 

"Currently, we are actively engaged in relief efforts in Humphreys County and with COVID-19 support statewide, but we are also ready to help Louisiana without impacting our support here in Tennessee," Holmes said. "During our mobilization in Humphreys County, I had numerous states reach out to me offering support and we, in kind, offered similar support to Louisiana. The ability to mobilize rapidly is one of the biggest strengths of the National Guard in each state. This capability has been on display for the last 18 months with COVID-19, domestic responses, and our federal missions. We're continuing to uphold Tennessee's volunteer tradition."
The soldiers will help with security where needed, provide high water vehicles for rescue efforts, and provide vehicles to take citizens out of the damaged areas.
A press release from the Tennessee Department of Military states that "personnel from the Tennessee Army National Guard's 251st Military Police Company in Lexington and Savannah, 1172nd Transportation Company in Memphis and Waynesboro, and the 1176th Transportation Company in Dresden, Jacksboro, and Smyrna are preparing to depart for Louisiana to assist with relief and recovery operations."
***Click HERE to support Conservative Journalism in Tennessee. We can't cover topics like this without your support!***
The Tennessee National Guard has been in contact with Louisiana's National Guard and National Guard Bureau over the past three days in order to prepare for the soldiers' arrival.
Hurricane Ida made landfall on August 29 along the Louisiana coastline. It was classified as a category 4 and accompanied by 150 mph winds.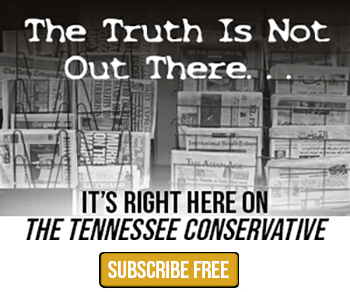 It has been reported that around 1 million residents are without power, but Louisiana Governor John Bel Edwards said the number was closer to 2 million.
"Of course, we are trying to prioritize restoration so that our hospitals come back up first," Edwards said. "Generators typically fail after some period of time. We want to get them back up first, and, in the meantime, we already have the corps of engineers on the ground identifying additional generators that we can bring to these hospital locations so that should we have a failure before power is restored, we will be able to switch them over. They are working extremely hard on that."
In a virtual meeting on Monday, President Joe Biden and the mayors and governors from affected areas discussed relief efforts.
At least one person has already been reported dead from the hurricane.
"We know Hurricane Ida had the potential to cause massive, massive damage, and that's exactly what we saw," Biden said in the meeting. "We already know that there's been one confirmed death, and that number is likely to grow."
The American Red Cross and some states have already opened shelters for those displaced by the damage. They have also been able to provide 200 generators so far.
Biden added, "For a time, Ida caused the Mississippi River to literally change its direction, and some folks are still dealing with the storm surge and flash flooding. There are roads that are impassable due to debris and downed power lines. We need people to continue to shelter-in-place if it is safe for them to do so."

About the Author: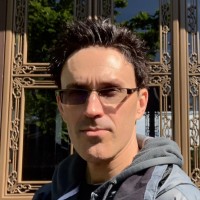 Jason Vaughn, Media Coordinator for The Tennessee Conservative  ~ Jason previously worked for a legacy publishing company based in Crossville, TN in a variety of roles through his career.  Most recently, he served as Deputy Directory for their flagship publication. Prior, he was a freelance journalist writing articles that appeared in the Herald Citizen, the Crossville Chronicle and The Oracle among others.  He graduated from Tennessee Technological University with a Bachelor's in English-Journalism, with minors in Broadcast Journalism and History.  Contact Jason at news@TennesseeConservativeNews.com