Tennessee Permitless Carry Passes General Assembly and Moves On To Governor Lee
Photo Credit: Clinger Holsters / CC
Published March 30, 2021
The Tennessee General Assembly approved Governor Bill Lee's permitless carry bill on Monday evening, allowing most adults across the state the ability to carry a handgun even without a permit.
The House of Representatives passed it with a 64-29 vote, with only five Republicans opposing it. It will now go to Lee's desk so it can be signed into law.

The law will let Tennesseans 21 and over carry a handgun, concealed or open, without a permit. It also applies to members of the military between 18 and 20.
House Majority Leader William Lamberth has said this law is not "the end of the journey," when it comes to gun rights in Tennessee.
Lamberth said, "This is a massive step forward for freedom," after the bill was passed.
Tennessee used to require a day-long course in order to receive a gun permit, but in 2019 legislature allowed for a shorter online option. However, Lamberth said on Monday that the classes are not as effective as some might think.
Lamberth spoke about the class he took, saying, "I found it to be not a complete waste of time, but not extraordinarily helpful."
The permitless carry law has been supported by the National Rifle Association, but law enforcement groups have been opposing it since the beginning.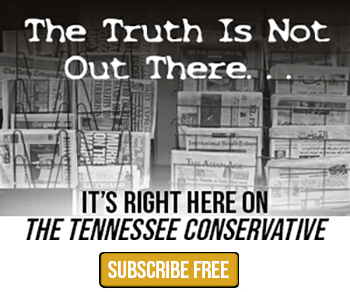 Mike Rallings, director of the Memphis Police Department, said, "I think permitless carry is bad for Memphis. I don't see how it is such a great thing for the state of Tennessee when the state of Tennessee leads the nation in violence, one of the top three in violence, especially violence against children."
Rallings cited the law that lets Tennesseans carry a gun in their car without a permit as a reason not to have Constitutional Carry.
"We've seen what happened with extending the house to the car, because we saw an explosion of guns being stolen from cars," Rallings said.
There are 18 other states that also allow permitless carry for handguns. Even with Constitutional Carry in place, the new law will increase punishments for crimes related to guns.
Theft of a firearm will become a felony instead of a misdemeanor and would require a minimum of six months in jail. In addition, felons who have been convicted for having a gun would no longer be eligible for early release.
Felons and people convicted of a domestic violence offense are not able to benefit from permitless carry. The new law will not apply to people convicted of stalking, those with recent DUI charges, or anyone committed to a mental institution from a court order.
Lee began to push for Constitutional Carry early in 2020, but the Covid-19 pandemic pushed it back, along with several other bills and legislation.
At the beginning of the new year, Lee said getting the permitless carry bill passed was one of his main priorities. Now that it has been passed by the General Assembly, the governor will sign it into law.
The law is set to go into effect on July 1 of this year.