Tennessee Republican Leaders Divided On Medicaid Expansion Incentives
Dems Push For Medicaid Expansion, While Republicans Have Differing Opinions And Gov. Lee Remains Focused On Block Grant Waiver. 

Photo Credit: Public Domain
Published March 29, 2021
The Tennessee Conservative Staff –
Top Republicans disagree on Medicaid expansion for Tennessee.
The most recent COVID-19 relief package offered by President Biden would allow Tennessee to receive money to cover healthcare costs for over 300,000 Tennessee residents, if Medicaid expansion is approved by the General Assembly.
Healthcare stipulations in the relief package have the federal government paying 95 percent of those healthcare costs over the next two years. Currently, the federal government pays 65 percent while the state picks up the other 35 percent of the cost.
The Kaiser Family Foundation estimates that Tennessee would receive about $1.2 billion dollars.
Lt. Governor Randy McNally, a Republican from Oak Ridge, says he recently spoke on the topic with Governor Bill Lee who said he would "think about it." In the past, Lee has repeatedly said the Affordable Care Act is "fundamentally flawed."
McNally has previously been firmly opposed to Medicaid expansion because of the possible financial burden it could create for the state. However, he now says he feels that the proposal should be considered, with the stipulation that the state's modified block grant remains in effect.
"I think the block grant part has to come first, and then review the proposal," McNally said.
The modified block grant would allow the state to access "shared savings" to possibly offer more TennCare services and include more benefit recipients. The plan was approved by the outgoing Trump Administration and then adopted by the General Assembly.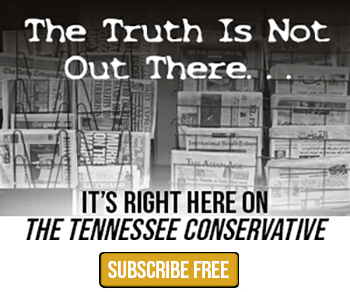 Republican House Speaker Cameron Sexton is not ready to concede.
"I'm not willing to cut a deal on expansion for a shared savings plan. Shared savings is a great plan for all Tennesseans. There's no need to negotiate on that."
Sexton does not think the proposal would ever make its way through the House even if it was tried.
"My policy's always been you don't make a policy decision based on how much funding you think you may get in the short term. It needs to be really about the policy, and right now I don't think we could pass expansion on the House," Sexton stated.
Democrats in the state are hoping that these new standards will push legislators to move forward with Medicaid expansion and are calling on Republican leaders to take advantage of the available funding.
House Democratic Caucus leader Vincent Dixie believes Tennessee has already lost out on enough possible funding.
"We have to realize that over the last six years or so we've lost out between $6 and $8 billion dollars that could have flown into this state," Dixie said.
Senate Minority Leader Jeff Yarbro of Nashville also made an appeal for leaders to utilize these funds that are "just there for our taking" and acknowledged that funding from the first two years could potentially cover up to five years of Tennessee's share of Medicaid expansion costs.
Representative John Ray Clemmons feels that the state has an "unprecedented opportunity" to use this funding to provide health insurance to a number of working Tennesseans who do not have coverage.
"If the governor and speakers lead, their respective bodies will follow," Clemmons contends.
Tennessee is one of twelve states that have not expanded Medicare.
A spokesperson from Governor Lee's office said that he is "currently focused on the successful administration of the block grant waiver" that was approved in January.