Tennessee Supreme Court To Hear Arguments On School-Choice Program
Photo: The Tennessee Supreme Court building in Nashville, Tenn.
Photo Credit: Thomas R Machnitzki / CC
Published June 3, 2021
By Vivian Jones [The Center Square contributor] –
Tennessee's Supreme Court will hear arguments today on the legality of a state school-choice pilot program, 16 months after two school districts filed a lawsuit to shut the program down.

State lawmakers narrowly approved a pilot program in 2019 to provide $7,000 scholarships to low-income families in Shelby and Davidson Counties as an alternative to low-performing public schools. The five-year Education Savings Accounts (ESA) program is a signature proposal of Gov. Bill Lee.
In February 2020, weeks before schools in Memphis and Nashville shut down because of COVID-19, the two counties filed a lawsuit against the Tennessee Department of Education, claiming the ESA program violates the state constitution. Lower court rulings halted the program's rollout.
Kay Johnson, executive director of Greater Praise Christian Academy in Memphis, said the program would have been life changing for students like those who attend her school. Johnson and her mother founded Greater Praise in 2003 to change the trajectory of families in Memphis' Frayser neighborhood. The school serves 81 students who all come from low-income families.
"The school was to serve as a safety net that was unavailable to the parents," Johnson said. "Parents who had the means could travel into neighboring counties, and look at alternatives for their children. But the lowest income residents were unable to make those choices."
The school is an intervening defendant in the lawsuit, represented by the Liberty Justice Center.
"We always say we're not a school, we're a family," Johnson said. "A lot of our kids are from foster care, and they need that sense of family."
*** Click Here to Support Conservative Journalism in Tennessee. We can't bring you stories about School-Choice in Tennessee without your support!***
All 81 students at the school are on some level of reduced payment "so that the grandmother who's on a fixed income can afford it," Johnson said. Often, however, affording even the low fees proves a struggle for some families.
"Even though we're an income-based school, [some parents] are not able to make those payments," Johnson said. "Sometimes it's deciding between your utility bill, and where your child goes to school. Many leave crying, you know, thinking, 'I don't want to pull them out, but I have no choice.' "
Occasionally, families with multiple children enrolled have to choose which child can remain at the school. For those that are able to stay, the student's education proves life changing. Johnson recalls one family of 12 children struggling in public school that could afford to send only one son to the school. After graduation, he joined the military.
"He has changed the trajectory, not only for himself but his entire family," Johnson said. "His siblings now have an example: somebody made it through. I don't think that would have been his outcome had he remained where he was."
The state's pilot ESA program is designed to offer low-income families a $7,000 scholarship to give them the option to attend a non-public school of their choice. That's about the average amount of funding the state spends on each pupil for public education.
Such a scholarship would offer opportunities for more students to attend Greater Praise with tuition covered by the state. Johnson said after the state opened applications in 2020, many families signed up to attend.
When the court halted the program, she had to notify families they wouldn't be able to attend the school for the 2020-21 school year.
"I had to have that conversation with them," Johnson said. "They were very disappointed. And it took a while for me to get my own bearings to explain it, to 'fix my face' so to speak. I let them know we're not giving up the fight."
Some children set to enroll at the school were struggling so much in public schools that Johnson and the school executives decided to give them scholarships. The school gave scholarships to 11 students to attend – 14% of the student body.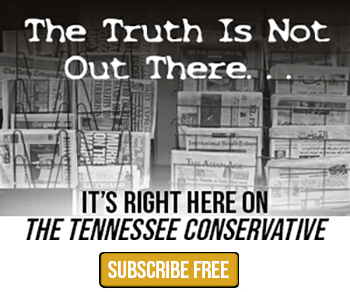 The state Supreme Court will hear arguments on the case for the last time today. There's no timeline for a decision from the court, though it likely will take several weeks.
A central issue is whether the state's program violates the home rule provision of the state constitution, which prohibits the Tennessee Legislature from passing laws that only apply to one county.
"This law affects two counties: Shelby and Davidson. Therefore, this law is constitutional," said Brian Kelsey, an attorney with the Liberty Justice Center who represents Greater Praise. "These parents should be given this opportunity to choose the school that's best for their children."
Kelsey is "cautiously optimistic" the court will rule in favor of the program.
"This last year, the closure of these two school districts in Memphis and Nashville, and their failure to do online learning well left many parents looking for alternatives," Kelsey told The Center Square. "Some parents were able to take those alternatives, but these students were left behind because they don't have the means to pay for traditional private schools."
Officials in Shelby and Davidson counties remain staunchly opposed to the program, saying it takes away state funding for public education.
Shelby County Mayor Lee Harris said he hopes the high court will stop the program for good.
"Our school system has been through enough and cannot absorb the cuts in funding that the state plan would produce," Harris said in a statement to The Center Square. "Already, two courts have agreed and ruled that the state of Tennessee's attempts to take away funding from just two counties through this voucher plan violates our state constitution."
Back in Frayser, Johnson said she hopes that in the future, officials will consider what is best for the individual child and leave politics aside.
"If we could stop being so selfish, not bring politics into it, not bring in our own thoughts, and just focus on the child – what is best for this child – we could change communities," Johnson said. "We really want a better community. We want a better society. It really does start with the individual. It starts with the child."