Tennessee Teacher Job Initiative Connects With More Than 2000 Educators
The Teacher Jobs Connection Is A Way For Educators To Be Connected With School Districts In The State. It Was Launched In May Of 2020 As A Way To Fill More Roles In Tennessee Schools.  Anyone From Anywhere In The World Can Turn In A Form That Is Then Sent Out To The School Districts In Tennessee. 

Photo Credit: Tennessee Department of Education
Published March 18, 2021
The Tennessee Conservative Staff –
On Wednesday, March 17, the Tennessee Department of Education announced that the recent job initiative has connected schools with over 2,000 educators.
The Teacher Jobs Connection is a way for educators to be connected with school districts in the state, and vice versa. It was launched in May of 2020 as a way to fill more roles in Tennessee Schools.
In the announcement, Commissioner Penny Schwinn said, "We are thrilled to have connected over 2,000 high-quality teachers and teacher candidates from across the state, country, and world with opportunities in districts and schools in Tennessee. Since the beginning of the COVID-19 pandemic, we've heard from our districts about the challenges of traditional recruitment, so we are happy to provide this resource as just one way to help increase the pipeline of talented educators to support students across Tennessee."
Any individual who wants to participate just has to submit a form through TN Teacher Jobs Connection, found on the Department of Education's website. Anyone from anywhere in the world can turn in a form that is then sent out to the school districts in Tennessee.
The Director of White County Schools, Kurt Dronebarger, said their school system is one that has benefited from the initiative.
Dronebarger said, "We at White County Schools are so happy to have access to the TN Teacher Jobs Connection. This work, created by the Division of Human Capital at the TN Department of Education, is a valuable resource for districts across the state. TN Teacher Jobs Connection introduces school leaders to prospective applicants from across the country who are looking to join our amazing team of educators in Tennessee. White County is thankful for this resource and we look forward to the professional connections that it will produce as we continue to strengthen public education in Tennessee."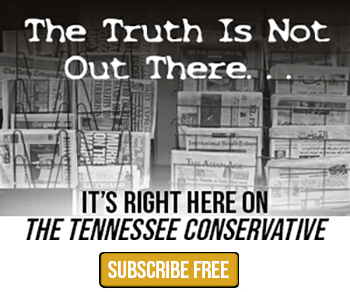 There have been submissions from people across the United States, as well as other countries. Candidates can be those who already have a Tennessee teaching license as well as those still working on getting proper state licensure. Submissions have been received from recent graduates and educators with years of experience.
The Chief Human Resources Officer for Kingsport City Schools, Jennifer Guthrie, said, "Thank you to the Tennessee Department of Education for stepping in to help fill a critical recruitment need, which so many districts and schools have faced this year. The TN Teacher Jobs Connection has been an easily accessible resource to find qualified teacher candidates to join the incredible teacher pool we have in Kingsport City Schools."
Teachers who don't have licensing may be hired on a permit. When submitting the form, individuals are able to put a preferred grade level and subject level. They will also be able to highlight past experience and other areas of endorsement.
Dr. Lisa Spencer, the Human Resources Supervisor for Wilson County Schools, said the Covid-19 pandemic has made the hiring process difficult, but the job connection initiative has helped.
Spencer said, "Thank you to the department for creating this essential initiative to provide a central location to connect job-seeking educator candidates directly with Tennessee job opportunities in districts and schools."