U.S. Senate Votes To Raise Debt Ceiling By $2.5 Trillion
Photo: Democratic Leader Sen. Chuck Schumer Photo Credit: Senator Chuck Schumer / Facebook
The Center Square [By Casey Harper] and The Tennessee Conservative Staff –
The U.S. Senate voted Tuesday to raise the debt ceiling $2.5 trillion, a move that would avoid a default on the nation's debt payments likely until 2023, beyond the midterm elections.
The 50-49 vote along party lines now sends the measure to the U.S. House of Representatives.
The Treasury Department had told Congress the nation would be unable to pay its creditors if the ceiling was not raised by Wednesday.
"The resolution we will vote on will provide for raising of the debt limit to a level commensurate with funding necessary to get into 2023," Democratic Leader Sen. Chuck Schumer, D-N.Y., said on the Senate floor Tuesday. "As I have said repeatedly, this is about paying debt accumulated by both parties."
Republicans refused to vote for the increase and criticized Democrats after the vote. Earlier this month, some Republicans did vote to allow a one-time removal of the filibuster so the debt ceiling vote could pass.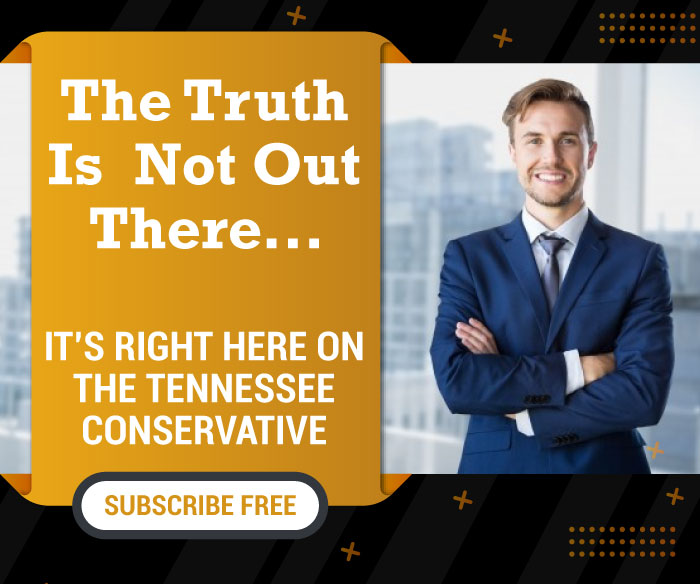 Senator Marsha Blackburn, R-TN, said "Democrats have demonstrated they are willing to burn through unlimited amounts of taxpayer dollars to fund their radical agenda. Today I stood up against the left's never ending spending spree and voted against raising the debt ceiling by 2.5 trillion dollars.  Our nation should not be buried further in debt because Democrats refuse to put an end to their disastrous economic policies."
Senator Bill Hagerty, R-TN, said "As long as Democrats remain laser focused on passing their big-government socialism package filled with anti-worker, anti-American energy, anti-freedom provisions that benefit the wealthiest Americans, big corporations, and the federal government, I will not be a part of bailing them out. Inflation is raging, wages are falling, and our nation is approaching $30,000,000,000 in debt. We must do better for the sake of the future of our country, borrowing another $2,500,000,000 with no plan, with no reforms, with no cuts in spending, on a party-line vote is not why Tennesseans sent me here."
***Click HERE to support Conservative Journalism in Tennessee. We can't bring you articles like this without your support!***
"The Democrats have decided to raise the debt ceiling by $2.5 trillion," said Sen. Lindsey Graham, R-S.C. "Their desire to continue to grow the government is a march towards a socialist America."

About the Author: Casey Harper, The Center Square D.C. Bureau Reporter – charper@centersquare.com ~ Harper is a Senior Reporter for the Washington, D.C. Bureau. He previously worked for The Daily Caller, The Hill, and Sinclair Broadcast Group. A graduate of Hillsdale College, Casey's work has also appeared in Fox News, Fox Business, and USA Today.