What Are Knox County School Officials Hiding?
The Lack Of Transparency Being Shown By The Knox County School System And The Extended Amount Of Time Being Taken To Fulfill A Simple Open Records Request Looks Very Suspicious To Many Tennessee Parents. 
Photo: Children placed in an isolation room at West Valley Middle School holding up signs in protest. Photo Source: Facebook
The Tennessee Conservative [By Jason Vaughn] –
On September 28, 2021, The Tennessee Conservative issued an Open Records Request to the Custodian of Records of Knox County Schools requesting all communications regarding the decision making process and implementation of segregating and isolating students who refuse to wear masks in Knox County Schools dated 9/19/21 through 9/28/21.
Further, we sought to substantiate reports of children being forced to wear masks or not be served lunch at the standard or appropriate times, those students who were not allowed to communicate with parents regarding their forced segregation and any formal parent complaints/reports of bullying by the administration.
The Tennessee Open Records Request Act requires a response time within seven days.
On September 29th, Renee Kelly, Chief of Staff at Knox County Schools replied stating that "On behalf of Superintendent Thomas, I'm sharing your request with Mr. Flory, Communications Specialist, for his information and assistance."
On the due date (October 6th), we reached out to the school once again reminding them the documents were due and received a response from Joshua Flory, Communications Specialist, stating "We are currently working through a significant number of Open Records requests, which has lengthened the response time for your request. We will work to provide a response as soon as possible, but I do not anticipate that we will be able to respond immediately."
Not hearing back, we again reached out to school officials again on October 11th, this time addressing Mr. Flory directly.
We advised Flory that the lack of transparency being shown by the Knox County School System and the extended amount of time that was being taken to fulfill a simple request looks very suspicious to many parents.
We also advised that we would be reaching out to Tennessee Comptroller, Jason E. Mumpower, on October 12th to see if we could get additional assistance in providing clarity to parents in Knox County and gain compliance for the statute.
However, we were advised that Flory was out of the office until October 18th. Flory did reply though again telling us that " we are working through a significant number of records requests, but we will try to provide a response to yours as quickly as possible."
Since the excuse Flory made related to the manpower needed to complete a large number of Open Records requests, Brandon Lewis, founder of The Tennessee Conservative, offered to provide labor from a local temp service and went so far as offering to send an employee to help out with the process.
***Click HERE to support Conservative Journalism in Tennessee. We can't cover stories like this without your support!***
Addressing Knox County School Officials, Lewis stated, "Parents are entitled to this information. If you will not allow students to exercise their medical Freedom because of federal decrees, you certainly can't ignore state law since that is just as compelling if this is indeed about following the letter of the law and not something else."
We have yet to hear back at the time of publication.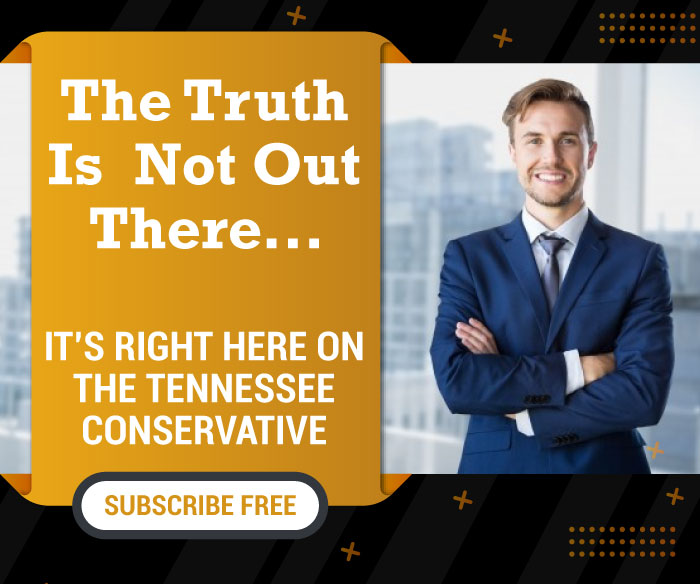 Prior to publishing our first story regarding Knox County kids who chose not to wear a mask being isolated and segregated from other students in "holding areas," we reached out to Knox County School Administration for confirmation or denial of whether these holding areas exist and for an explanation and/or clarification. School administration chose to ignore our request for comment. We issued the Open Records request at the same time.
Following, even more reports rolled in from parents uncovering the conditions under which students in isolation in Knox County Schools are being kept.
One such parent reported that the conditions "continue to expose how teachers are biased and not willing to work with the children or parents."
According to the parent, isolated students are assigned "busy work" that differs from the assignments given to students in the classroom.
Isolated students are also not permitted to participate in any special occasion activities and are banned from test-taking, as the school will only administer tests in the regular classroom.
According to the parent, the school allows the children to play without wearing masks during recess stating that "the policy is either relaxed or not enforced." However, the children being kept in isolation for not wearing masks are segregated from the other students even during this time.
The same goes for lunchtime when children have to take their masks off to eat. Those that are not wearing masks throughout the day are segregated from those that do.
The reporting parent stated, "The choices these children and families make should not negatively impact the child's opportunity to learn, just because they believe differently than someone else on a specific situation that is out of their control."
Still, Knox County Schools have chosen to remain silent. This begs the question, "What are they hiding?"
The Tennessee Conservative will continue to chase this story and post updates/new articles as new information is uncovered.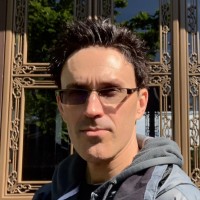 About the Author: Jason Vaughn, Media Coordinator for The Tennessee Conservative ~ Jason previously worked for a legacy publishing company based in Crossville, TN in a variety of roles through his career. Most recently, he served as Deputy Directory for their flagship publication. Prior, he was a freelance journalist writing articles that appeared in the Herald Citizen, the Crossville Chronicle and The Oracle among others. He graduated from Tennessee Technological University with a Bachelor's in English-Journalism, with minors in Broadcast Journalism and History. Contact Jason at news@TennesseeConservativeNews.com