$48M Fayette County Manufacturer Expansion Creates 261 New Jobs
Photo: Shannon Kee, President of Memphis Contract Packaging
Photo Credit: Fayette Cares
Published April 20, 2021
The Tennessee Conservative Staff –
On Monday, Tennessee Governor Bill Lee, and Commissioner Bob Rolfe from the Department of Economic and Community Development, announced plans for Memphis Contract Packaging to expand through Fayette County.
The beauty product contract manufacturer will be investing $48 million into their new facility and product lines, and create 261 new jobs.

During the announcement, Governor Lee said, "Supporting long-term investments in rural Tennessee is one of our top priorities, and this expansion will boost the local economy in Fayette County. I thank Memphis Contract Packaging for creating these new 261 jobs and look forward to seeing the benefit they will provide in West Tennessee."
"Memphis Contract Packaging is among the top five largest employers in Fayette County," Rolfe said. "And we appreciate its continued commitment to the community. An investment of $48 million will create a ripple effect of economic opportunity across the region, and we are eager to see the future growth of this company."
Memphis Contract Packaging creates liquid beauty products, such as shampoos and lotions. They will be introducing hand sanitizer and foaming hand soap as a response to the Covid-19 pandemic.
CEO Troy Popes gave a special thanks to Marsha Blackburn for helping make the expansion happen.
"We are excited to be a part of the community and have appreciated the local leadership's partnership. Memphis Contract Packaging is experiencing immense growth and we welcome those that are interested in becoming a member of our team. There is significant opportunity for our employees to have great careers as we expand. We look forward to many successful years together in the area. Thank you to Senator Blackburn for her support on this project," Popes said.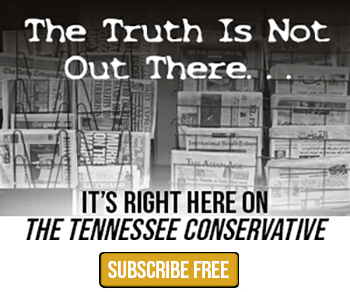 Memphis Contract Packaging is currently hiring to fill the over 250 open positions at the new facility. Fayette County Mayor, Rhea Taylor, hopes the expansion can help to promote development in other areas of the region.
Taylor said, "I want to thank MCP, LLC for choosing Somerville to expand their business and to the Tennessee Department of Economic and Community Development for their support of this project. The investment in Somerville and Fayette County will help provide jobs to at least 261 individuals and provide opportunities for Fayette Countians to work at home. The growth at this company will help spur the development of our industrial base in the county and show the benefits of locating here."
Republican Senator Page Walley believes there will be a boost to the local economy, as well.
"We could not be more excited for Somerville and Memphis Contract Packaging. These jobs will provide a significant boost to our local economy," Walley said. "This expansion shows their continued support and faith in Fayette County. We expect great success and even more growth. I appreciate the work of our Fayette County Mayor Skip Taylor, Somerville Mayor Ronnie Neill, Governor Lee, Commissioner Rolfe, and all who have worked closely with Memphis Contract Packaging on this significant investment. It is an honor to partner with them in bringing new and better-paying jobs to our district."