August Border Crossings Remain At Near-Record High
Photo Credit: US Border Patrol, Tucson Sector / Facebook
The Center Square [By Cole Lauterbach] –
The steady flow of Immigrants crossing America's southern border with Mexico remains at levels not seen in decades. 

The U.S. Customs and Border Protection's August data on migrant encounters near the southern border showed 208,887 encounters last month. That's around 3,000 fewer than July's record 212,000 encounters in July but significantly more than in August 2020, which had 50,014 encounters.
The U.S. Department of Homeland Security documented 62,000 arrests in August 2019. Of those, CBP said 44% were processed for expulsion.
Chad Wolf, former acting DHS secretary and Heritage Foundation visiting fellow, criticized President Joe Biden's lax response to the growing crisis at the southern border.
"President Biden's failed border-security policies are simply unsustainable," he said in a statement. "The men and women of federal law enforcement cannot continue to deal with these crisis-level numbers. They are already overwhelmed and overburdened. The breakdown is coming."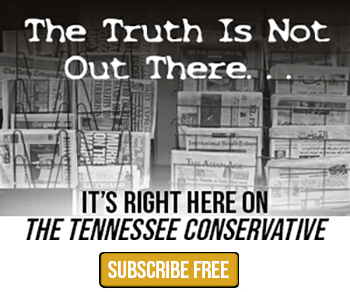 The sustained rate of migration has garnered sharp criticism from Republican governors.
Arizona's portion of the southern border has become a significant site for migrant crossings. Gov. Doug Ducey declared a state of emergency in August for Cochise, Pima, Santa Cruz, Yuma, Maricopa and Pinal counties, allowing up to 250 members of the Arizona National Guard to deploy to the border. 
***Click HERE to support Conservative Journalism in Tennessee. We can't bring you articles like this without your support!***
"Here in Arizona, we are willing to step up and do our part to protect our communities and secure the nation's southern border," Ducey said at the time. "I have deployed the national guard to provide logistical, field and operational support to law enforcement along the border, but there's more work to be done."
The governor's office said the soldiers would assist medical operations in detention centers, install and maintain border cameras, monitor and collect data from public safety cameras, and analyze satellite imagery for current trends in smuggling corridors.


About the Author: Cole Lauterbach is a regional editor for The Center Square covering Arizona, California, Oregon, and Washington. For more than a decade, Cole has produced award-winning content on both radio and television. Follow Cole on Twitter @colemanedwards.