Detoxing Isn't A "Trend" – It's A Solution
Photo Credit: Marco Verch / CC
By Carmen Hunter [Founder of The Institute For Functional Health Coaching and contributor to the Tennessee Conservative] –
I want to start by saying that I am a super fan of starting slow and easy when it comes to changes with our food. I love the back-to-basics approach that I teach my clients-don't get overwhelmed, "start where you are," ease into it.
However, there is a time and a place for challenging yourself. When it comes to solving big problems (weight gain that won't budge, heavy metal toxicity, acne and skin issues, cravings you can't get past, food allergies, GERD, depression, autoimmunity….. name your problem), it's time to get serious.
I have done my fair share of cleansing, detoxing and elimination diets in my time-The Master Cleanse, Kalckers Protocol, Parasite Cleanse with MMS etc. I was even so motivated to feeld better I started the elimination diet (no sugar, caffeine, dairy, soy, gluten, or processed foods) on Halloween one year and stayed on it through an entire vacation, while sharing a condo with nine gluten, fresh market pound cake eating folks! 
No one wanted my breakfasts…or anything else for that matter. So while I don't recommend doing that (unless you want people to hate you ha!!), I do recommend considering a detox like the one I am doing in January if you have any of the following concerns:
Chronic illness or diseases you haven't recovered from
Exposure to environmental toxins that cause you to feel unwell
Vaccine Remorse (feeling unwell since receiving a vaccine/booster
Migraines
Hormone imbalances
Fatigue
Digestive issues (constipation, IBS, IBD, etc)
Weight you can't lose (could be hormonal, metal toxicity, overburdened liver)
Reflux (heartburn or GERD)
Psoriasis, Eczema, Acne, Hives
You want to avoid getting sick this winter
There are many reasons to detox at least once a year (twice would be optimal), but if you are going to dive into this world of healthier living, don't just grab a liver cleanse at the nearest health food store. It will NOT be good enough. So much more needs to happen than just a simple liver cleanse.
I am inviting you into this highly informative detox training that will explain why I have decided to invest in my health beyond my whole food lifestyle. I am going full-on into a serious detox in January. The woman who wrote this program was bed-ridden for four years, raising four kids and trying to overcome chronic sickness. This detox gave her a health-filled life which she sustains to this day. Watch the video series for yourself to see how vital a detox really is.
Let's start the new year off right by honoring ourselves and treating ourselves with the gift of better health.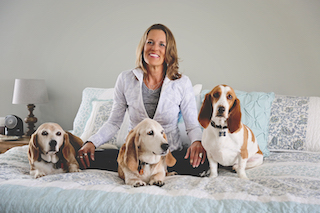 About the Author: Carmen Hunter is the founder of The Institute for Functional Health Coaching®, Carmen Hunter Health LLC and the creator of Education, Preparation & Action. She has over 11 years of experience in the wellness industry to include coaching hundreds of one-on-one clients, group training and teaching coaches and practitioners worldwide how to collaborate for better client outcomes and business success.
Find Carmen on Facebook and Twitter @functionalhealthcoaching and @shapereclaimedwithcarmen
Subscribe to Carmen on YouTube. Carmen Hunter Health on Mighty Networks