FBI Investigates Former Tennessee House Speaker Casada's Involvement in Phoenix Solutions
Photo: Former Tennessee House Speaker Glen Casada
Photo Credit: Glen Casada / Facebook
Published May 26, 2021
The Tennessee Conservative Staff –
The Federal Bureau of Investigation is looking at whether former Tennessee House Speaker Glen Casada was the owner of a group that conducted a number of non-legislative tasks for several Republican lawmakers, bringing in over $230,000 from the House Republican Caucus.

According to Representative Kent Calfee of Kingston, FBI agents questioned him after their January raid of the Cordell Hull Building. Their search included Calfee's home and office, along with those of former Speaker Casada, Representative Robin Smith of Hixson, and Representative Todd Warner of Chapel Hill.
While Calfee is not a subject in the investigation, FBI officials told him that he would have a better understanding of what they were looking for after their questioning. Calfee says they then asked him what he knew about the ownership of Phoenix Solutions.
"They asked me if I knew Cade Cothren and Glen Casada were owners of Phoenix Solutions," said Calfee.
Representative Jason Zachary of Knoxville brought Casada's association with Phoenix Solutions to light after he was interviewed by federal agents regarding his spending with them, but Calfee's comments are the first to state that Casada was an owner.
"They did not tell me I couldn't disclose the information that we discussed," stated Zachary.
Cothen served as the former chief of staff for Casada until he was fired two years ago after a scandal involving racist and sexist texts. FBI agents also searched Cothren's home.
Reports from lawmakers who utilized services from Phoenix Solutions state that they were told by Cothren and Representative Smith to make payments to the company.
Phoenix Solutions was created in December 2019 by Matthew Phoenix. The company is based out of New Mexico. After the investigation and subsequent media questioning, Phoenix disappeared.
*** Click Here to Support Conservative Journalism in Tennessee. We can't cover News Stories such as this without your support!***
According to Calfee, House Speaker Cameron Sexton placed several individuals on administrative leave with pay pending the investigation. These individuals included Calfee's assistant Nadine Korby, the speaker's interim chief of staff Holt Whitt, and Carol Simpson, who works for Casada.
Calfee says he and a number of other legislators used taxpayer money to pay Phoenix Solutions for constituent services after he was "hoo-dooed" into employing the company. Calfee states that his campaign mailing was sent at the urging of Representative Robin Smith.
Greg Hazelwood of Nashville volunteered for former Representative Rick Tillis during the 2019 Republican primary campaign against Todd Warner. Hazelwood filed a complaint last summer, stating that he believed Warner and Faith Family Freedom Fund had possibly violated campaign finance regulations because they released ads attacking Tillis from the same Chattanooga postal permit number on the same day.
Phoenix Solutions used the same postal permit number as Dixieland Strategies, another new firm that provided similar services. Hazelwood stated that Dixieland Strategies did not have a physical location, telephone number, or any other information to prove its existence.
The Registry of Election Finance is now auditing those expenses by Warren.
Casada has refused to comment, stating that he does not know anything. However, a report from NewsChannel5 says that he told associates of the FBI investigation two years ago.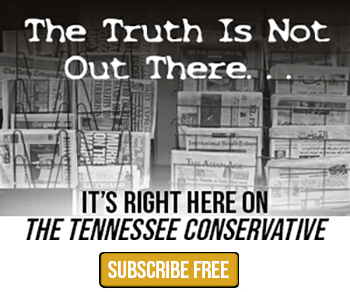 Several lawmakers have stated that Representative Smith pushed several of them to use Phoenix Solutions for political work.
Smith has acknowledged that she is working with the FBI in their investigation but will not say if she had an interest in Phoenix Solutions or not.
Records show that Smith spent a great deal with the company, and Leadership Pioneers, her political action committee, is reported to have spent an additional $34,675.
Warner has also stated that he is cooperating with the FBI's investigation. His argument is that a number of legislators all use the same mailing house.
State Representative Johnny Garrett served as the House Republican Caucus whip and oversaw expenditures with Phoenix Solutions in 2019 and 2020. He said he did speak with Matthew Phoenix when they were making a determination on how to use caucus money. He also stated that he had been told that there was a possibly a connection between Cothren and the company but that he had "zero knowledge" of that at the time.
Legislators who used the company's services include Representatives Jay Reedy of Erin, Tim Rudd of Murfreesboro, Paul Sherrell of Sparta, and Mark Hall of Cleveland. Many have since spoken out saying that they would not use the company if they had known who was possibly affiliated with it.
House Finance, Ways, and Means Committee Chair Patsy Hazlewood says she would not consider using them again.
"It would be good to know who you're doing business with. I thought I did, but maybe not," Hazlewood said.