Federal Contractors And Healthcare Workers Now Free From Mandates In Tennessee
Image Credit: Tennessee Stands / YouTube
-By Gary Humble
Well, today is a heck of a day for medical freedom and pushing back on federal overreach.
HEALTHCARE WORKER MANDATES
A federal district court in Monroe, Louisiana has just blocked the enforcement of CMS requirements for the shot, NATIONALLY. Here is a quote from the order.
"In addressing the geographic scope of the preliminary injunction, due to the nationwide scope of the CMS Mandate, a nationwide injunction is necessary due to the need for uniformity. Texas, 809 F.3d at 187-88. Although this Court considered limiting the injunction to the fourteen Plaintiff States, there are unvaccinated healthcare workers in other states who also need protection. Therefore, the scope of this injunction will be nationwide, except for the states of Alaska, Arkansas, Iowa, Kansas, Missouri, New Hampshire, Nebraska, Wyoming, North Dakota, South Dakota, since these ten states are already under a preliminary injunction order dated November 29, 2021, out of the Eastern District of Missouri."
In Tennessee, that means that healthcare facilities are now subject to state law and may not require the shot as a condition of employment and may not take adverse action against employees who do not provide proof of their vaccination status.
Please note that this is a "preliminary" injunction. There will be more to come from the courts. That said, today is a day to celebrate for healthcare workers across the state.
FEDERAL CONTRACTOR MANDATES
A Kentucky federal court has blocked the enforcement of the vaccine mandate for federal contractors in the states of Kentucky, Ohio, and Tennessee!
The ruling is narrow, but it is a win for now. As you can see, this judge still feels that governments can mandate the shot. We wholeheartedly disagree. However, the court does not deem it appropriate for the shot to be a condition of performance on a contract.
Here is what that means for Tennesseans! If your employer is a federal contractor, it is against state law for them to make the shot a condition of employment or take any adverse action against an employee for failing to provide proof of vaccination. NO EXEMPTION IS REQUIRED. THE MANDATE IS ILLEGAL.
There are some questions as to the exemptions that have already been "granted" by the Comptroller to some of these contractors as a condition of performance on their contract.
As such, we are calling on Comptroller Jason Mumpower to immediately revoke any exemptions that have been granted to federal contractors per this federal order.
As per TCA §14-6-102(a), these exemptions should ONLY be granted "to the extent such an exemption is necessary to conform to federally awarded or amended contracts, subcontracts, or postsecondary grants as a condition to receipt of federal funds."
That condition no longer exists, therefore, exemptions should be null and void.
Download Louisiana Order HERE.
Download Kentucky Order HERE.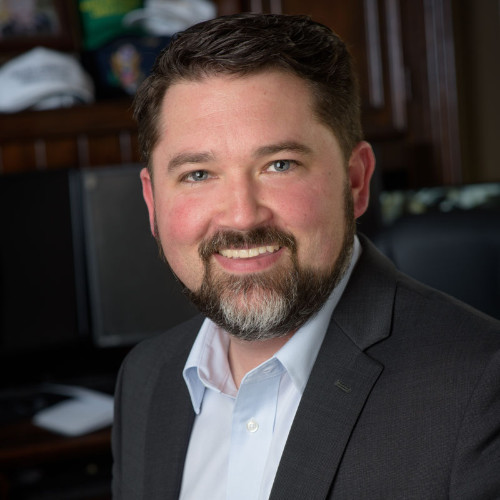 About Gary: Gary Humble is the founder and executive director of Tennessee Stands, an organization working to secure liberty and hold elected officials accountable to the Constitution through legislation, litigation, and education. Follow Gary @garyhumble and visit www.tennesseestands.org.