Former Biden Aide Sees Green As Renewable Energy Lobbyist
Photo Credit: Erik Wilde / CC
Published April 28, 2021
The Center for Responsive Politics [By Karl Evers-Hillstrom] –
Renewable energy companies are deploying a former aide to President Joe Biden to lobby the White House on the specifics of its proposed $2 trillion infrastructure package that would provide huge windfalls for the industry.

Christopher Putala, a former Biden staffer on the Senate Judiciary Committee from 1989 to 1998, more than doubled his client list and lobbying revenue under the new president. Putala's one-man lobbying firm raked in $770,000 in the first three months of 2021, up from $310,000 during the same period last year.
That first-quarter haul was a personal best for Putala, who primarily represented telecom companies in Washington before Biden's win ushered in an influx of green energy clients on Jan. 11.
Putala reported bringing in a total of $300,000 from six renewable energy firms, Apex Clean Energy, Clearway Energy Group, Invenergy LLC, Pattern Energy Group, IP Renewable Energy Holdings and Longroad Energy Management, which is lobbying for the first time.
According to reports filed with Congress, Putala lobbied the White House on "matters concerning the development of clean energy production, storage, and transmission, including the Administration infrastructure proposal (The American Jobs Plan)." Biden's infrastructure plan, which aims to reduce emissions by making the U.S. a leader in renewable energy technology, is a lucrative opportunity for clean energy firms.
The proposal would extend tax credits for wind and solar projects and establish new tax incentives for energy storage and electric transmission.
Biden's plan would spend $100 billion to upgrade the nation's power grid in order to efficiently transfer wind and solar power. It would also invest $174 billion in electric vehicles and $46 billion in clean energy manufacturing.
Those measures have won praise from clean energy trade groups. The American Council on Renewable Energy said the plan "will move the clean energy sector beyond the endless cycles of temporary stopgap incentives toward a stable, long-term tax platform that will put millions of Americans back to work, upgrading our outdated grid and building a 21st century renewable energy economy."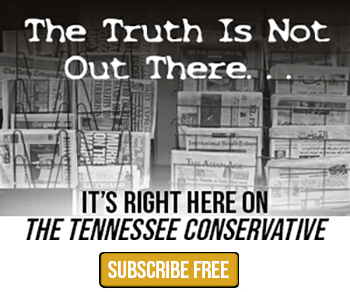 Putala reported lobbying the White House on the specifics of clean energy tax credits. He also lobbied the White House on "matters concerning tariffs on certain renewable energy technologies." Renewable energy firms, including Clearway Energy Group and Invenergy, have urged Biden to repeal the Trump Administration's tariffs on solar panels.
"Restoring sensible trade policies is an immediate step toward meeting your ambitious climate targets and will help build back better with a thriving energy workforce," the Solar Energy Industries Association and its members wrote in a letter to Biden in February.
Biden hasn't budged on their request. Last month, the Biden administration backed Trump's solar tariffs in court, arguing the former president "acted lawfully and fully within his authority" to institute the tariffs.
Most of Putala's new clients under Biden are in the renewable energy field, but he also received $60,000 from TransCanada Corp, the firm building the Keystone XL pipeline.
Biden effectively shut the project down on his first day in office, appealing to environmental groups and Indigenous activists who opposed the pipeline.
TransCanada Corp hired Putala that same day to lobby the White House on "matters concerning energy policy, including pipelines, storage facilities, and power generation origination."
TransCanada Corp is a subsidiary of TC Energy, which hired another Biden-linked lobbyist in January.
Jeff Ricchetti, brother of White House counselor Steve Ricchetti, lobbied the White House on behalf of TC Energy on "the safe and efficient transportation of natural gas and liquids energy."
Ricchetti earned $820,000 in lobbying revenue in the first quarter of 2021, up from $165,000 during the same period last year.
As deep-pocketed corporations flock to lobbyists with ties to the new administration, lobbyists who sold their connections to President Donald Trump are losing clients. Trump-tied lobbying firms saw their earnings fall under Biden, and some closed their doors entirely.

About the Author:

Karl joined the Center for Responsive Politics in October 2018. As CRP's money-in-politics reporter, he writes and edits stories for the news section and helps manage a team of diligent writers.
A native of Brooklyn, New York, Karl graduated from State University of New York at New Paltz in 2016 with a B.A. in journalism. He previously worked at The Globe, a regional newspaper based in Worthington, Minnesota.