GOP Leaders Warn TN Health Dept For Pushing Vaccines On Minors
Photo Credit: Tennessee Department of Health / Facebook
Published June 21, 2021
The Tennessee Conservative Staff –
Republican lawmakers threatened to do away with the Tennessee Department of Health during a meeting last week after discussions about the department's blatant targeting of minors receiving the COVID vaccine without consent from parents or guardians.

In the end, they instead told Health Commissioner Lisa Piercey that the state must back off on their efforts to push vaccinations on children and that an updated report would be required in July.
Legislators on the Government Operations Committee drew attention to images on the state website that they felt was evidence of the department's efforts to coerce minors into receiving the vaccine. One particular picture showed a teenager with a bandage on her shoulder after being vaccinated.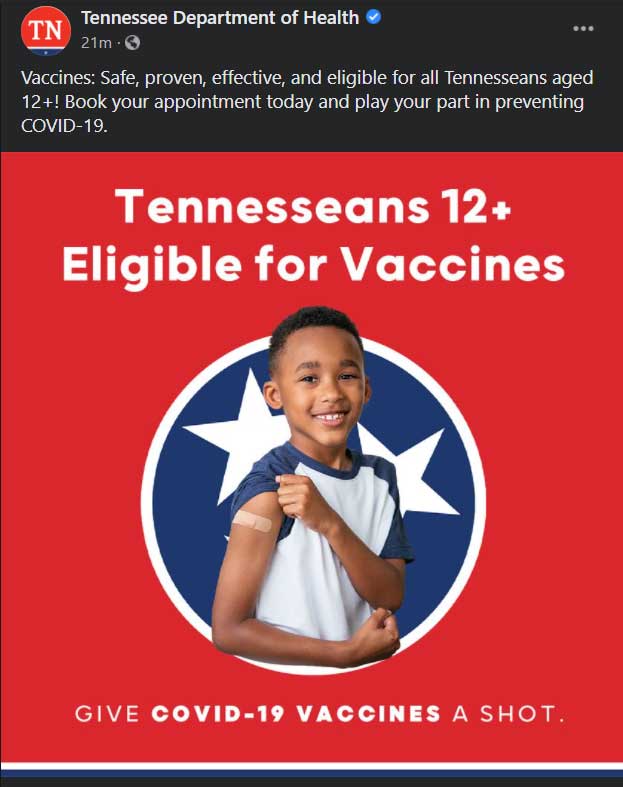 Piercey argued that the state is simply offering the vaccine, not forcing it.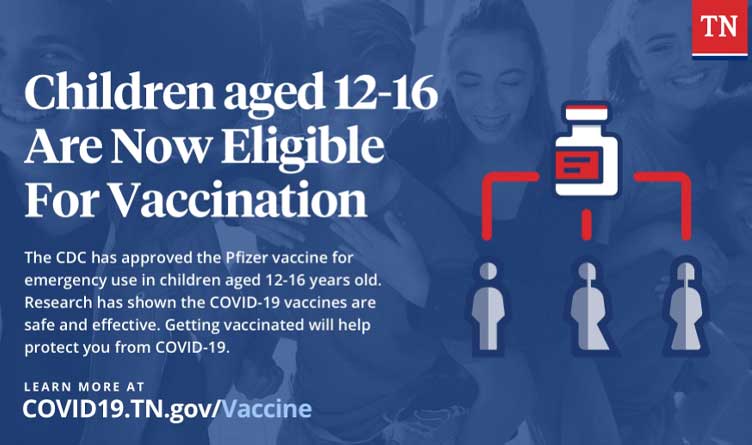 Legislators didn't agree with evaluation, feeling instead that the department was attempting to persuade them.
*** Click Here to Support Conservative Journalism in Tennessee. We can't cover stories like this without your support!***
Senator Kerry Roberts of Springfield said, "It looks like there is a mission here, an agenda here to have children vaccinated with or without parental consent."
Piercey responded, "Under no circumstance is the department encouraging children to seek out vaccination without parental consent."
The commissioner did acknowledge that there could be situations in which a child might be allowed to receive a vaccine without parental consent. The state's Mature Minor Doctrine allows for some children to make their own medical decisions if their parents are unable to care for their children.
Senator Janice Bowling of Tullahoma stated that she believes the state is misusing the Mature Minor Doctrine. There is no law passing it; it is based simply on case law.
"I am encouraging the Department of Health to back off the misunderstanding and misapplication of the doctrine," Bowling said.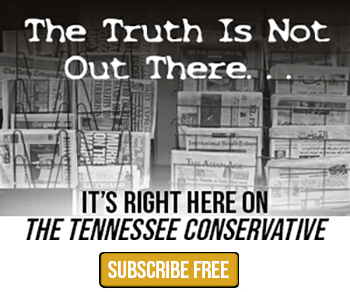 According to Piercey, fewer than ten children are documented to have received vaccines through the health department without their parents present, and she claims three of those were her own children.
"I think there is a sense that we are hiding in dark alleys and whispering to kids, hey, come get vaccinated. We're not doing that. We're not encouraging that. It is an allowance, and we do believe that vaccination is the right thing to do for children, and so we don't want to prohibit that, if that's something they want to do," Piercey continued.
Recent concern comes from a memo from Dr. Shelley Fiscus regarding emergency use authorization of the Pfizer vaccine for children ages 12 and under. Fiscus serves as the head of immunology for the Department of Health.
Other legislators were angered that the department is coercing children to receive vaccinations that a majority of adults in the state have chosen not to get.
"I'm asking this vaccination, this one that hasn't even been fully examined and we don't even know what the long-term effects are, that the majority of Tennesseans have said no to, but the Health Department of Tennessee says we should let 14-year-olds, if they choose, have this vaccination," said Senator Mark Pody of Lebanon.
Representative Scott Cepicky of Culleoka also stated that the policy is "reprehensible," adding that it seemed to be encouraging children to go against their parents' wishes and be vaccinated though "we don't even know what we're putting in our bodies."
Cepicky asked the committee to have Piercey return in July and also made a motion to consider a vote to get rid of the Department of Health.
Roberts reminded the group that the Department was created by the Legislature and was not mandated by the Constitution, therefore the General Assembly could make the call to close down their operations.
Cepicky was persuaded to amend his motion to simply have Piercey and the Department come back before the committee in July for a further update.
When asked whether he supported the Department of Health's drive to vaccinate minors, a spokesperson for Governor Lee said, "The governor has been clear in his public comments that parents should be the authority on decisions about their child's health."