Gun Control Lobbying Spending Rises As Biden Calls To End Mass Shootings
Photo: Rally Against Gun Control at the Minnesota State Capitol
Photo Credit: Fibonacci Blue / CC
By Krystal Hur [The Center for Responsive Politics] –
Lobbying spending by gun control groups rose in the first quarter of 2021 compared to the same period last year as a return to frequent mass shootings turned up the pressure for anti-gun violence legislation.

But gun control spending still trails that of gun-rights groups considerably.
Spending on gun control lobbying surged about 21 percent from January through March, compared with the same period in 2020, to $630,000.
Everytown for Gun Safety, a nonprofit largely funded and co-launched by former New York mayor Michael Bloomberg, topped the list of industry lobbyist spenders for the 10th year in a row with $380,000.
Gun control group Giffords came in second with $150,000. Demands for gun control legislation have retaken the spotlight after a slew of shootings occured in March and April, including an incident at three Atlanta spas that left eight people dead and a shooting at a Boulder, Colo., supermarket where 10 people died.
Democrats have had little luck passing gun control measures in recent years, but President Joe Biden's actions show that answering these calls is a top priority for his administration.
In his first speech before a joint session of Congress, Biden identified several steps to end the "epidemic of gun violence," including reauthorizing the Violence Against Women Act, which passed the House last month, and banning assault weapons.
Biden also advocated for a ban on "ghost guns," which are made from a kit with no serial numbers or regulation. "These kinds of reasonable reforms have overwhelming support from the American people, including many gun owners," Biden said. "The country supports reform." Biden also called directly on Senate Republicans to support gun control legislation moving forward.
"Look, I don't want to become confrontational but we need more Senate Republicans to join the overwhelming majority of Democrat colleagues and close the loopholes requiring a background check on purchases of guns," Biden said. "We need a ban on assault weapons and high-capacity magazines. And don't tell me it can't be done. We did it before, and it worked."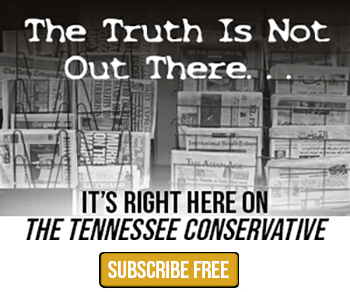 Regardless, pro-gun groups have remained resolute in opposing the president's requests for support. Lobbying spending on gun rights totaled about $2.7 million in the first quarter, marking a slight decline from approximately $2.8 million in the same period the year before.
The National Shooting Sports Foundation, a national trade association for the firearms industry, rang in as the top client with approximately $1 million spent.
The House passed two bills in March that would tighten background check requirements for gun purchases, including closing the "Charleston Loophole" that allows people legally prohibited from buying guns to make purchases in some instances.
On April 8, the president announced a half-dozen executive orders aimed at curbing gun violence, including ordering the Department of Justice to write rules regarding ghost gun regulation and examples of "red flag" laws that states could adopt.
Red flag laws authorize courts to temporarily confiscate firearms from people deemed as dangerous to themselves or others.
The National Rifle Association, the second biggest gun rights lobbyist spender this quarter with $870,000, announced on April 21 that it will funnel $2 million into opposing gun control measures set forth by the president.
The money will also help oppose Biden-nominated David Chipman, an advisor to Giffords, from becoming chairman of the Bureau of Alcohol, Tobacco, Firearms and Explosives.
Everytown for Gun Safety praised Biden's executive orders, calling them "just the beginning."
"Each of these executive actions will start to address the epidemic of gun violence that has raged throughout the pandemic, and begin to make good on President Biden's promise to be the strongest gun safety president in history," John Feinblatt, organization president said in a statement.
However, Biden's actions remain limited in power and fall short on his campaign promises to institute a number of policies to end gun violence.
Enacting legislative changes will be tough due to current filibuster rules that require support from Republicans and every Democrat to be overturned. Sen. Joe Manchin (D-W.Va.) said in a Washington Post op-ed that he will not vote to change filibuster rules, furthering the likelihood that the Senate will remain gridlocked over gun control legislation.