Hamilton County Commissioners Divided In Support Of Chamber's Woke Agenda
Some Hamilton County Commissioners Support The Chattanooga Chamber's Claims That The Area Is Systemically Racist; While Others Say The Area Is Not Racist, Does Not Need To Be Remedied And That The Chamber Has No Business Being Involved In Political And Racial Issues.

Photo: Christy Gillenwater, Chattanooga Chamber President and CEO speaks at the Hamilton County Budget Hearing, Fiscal Year 2022.
Photo Credit: HamiltonCountyTN / YouTube
Published May 14, 2021
The Tennessee Conservative Staff –
Hamilton County, TN – On March 12th, Christy Gillenwater, Chattanooga Chamber President and CEO presented the 'Chattanooga Climbs' funding proposal for Fiscal Year 2022 to the Hamilton County Commission and Mayor Jim Coppinger.
After her presentation, District 8 Commissioner Tim Boyd's sought answers as to why the Chamber is "getting involved in political and racial issues".
A heated conversation between Boyd and District 4 Commissioner Warren Mackey followed.
As the conversation continued, the floor was turned over to the other Commissioners for comments and questions.
District 7 Commissioner Sabrena Smedley stating her belief that the area is not racist and that she does not see a problem with the area that needs to be remedied.
"I was born here, raised here, I have two businesses, I raised my kids here, I plan on staying here so I just want to speak for this area. I'm very proud of Hamilton County and Chattanooga and I'm very proud of the work that we do as a Commission up here."
"I'm out here every day meeting people; we have an influx of people moving into this community from other areas so we're very, very fortunate," Smedley said.
Smedley stated that the racial problems Gillenwater was referring to do not apply to Hamilton County and Chattanooga.
"There are employers across the country that are having a hard time finding employees and talent. You hear this every day…There's a reason folks are fleeing other parts of the country and coming right here. They're doing their research and their homework before they decide to uproot, move and relocate here. I just want that to be on the record. We should be very proud of our area," Smedley said.
District 6 Commissioner Sharpe asked Gillenwater for clarification of her job role and her powers as President and CEO of the Chattanooga Chamber.
"You work for a board, right? You're not just unilaterally making decisions and statements. So, a group of prominent business owners in our community help steer the direction of this Chamber. Is that accurate?"
Gillenwater said, "Absolutely…we have a plethora of business leaders and volunteers who are engaged in our organization."
"We hear load and clear from our businesses, largest employers and small, talent is the number one concern for them and having an environment where they can prosper is their number one concern and everything we do levels up to that work," Gillenwater stated.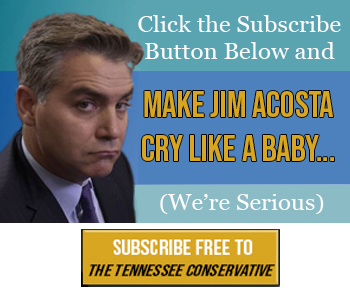 Sharpe read from a Google Search on his phone, "Based on this 2019 data, it shows that only 60.1% of the United States is non-hispanic…white. So, almost 40% of the population are considered minorities, 12.2% black. So, for an organization that's recruiting talent to a community, to not be intentional about who they're recruiting…it takes 60% of our population out of our sights. I applaud you on the intentionality that's being used there at the Chamber."
"I know that through exit interviews and other measures that culture in a community is a large aspect, not only to recruit but to retain talent," Sharpe concluded.
District 5 Commissioner Katherlyn Geter also commended Gillenwater for her "intentional and bold stand in terms of realizing diversity, equity and inclusion is very much needed here in Hamilton County."
Geter asked Gillenwater, "What are employers, both those that are in Chattanooga and Hamilton County now, saying when it comes to what they need to fill their positions and what are the new ones, that you are talking to, that are attracted to coming to Hamilton County, what are they saying when it comes to diversity, the talent that they need to fill those positions?"
Gillenwater said, "We had a call with a high-growth company CEO the other week and he said, 'We're able to attract diverse talent to our company but what we've realized is that we can't retain them and we've had to look internally and realize that we're not set up the way we need to be and would you help us learn best practices?' "
Gillenwater stated that companies that have signed the 'CEO Pledge for Racial Equality' represent over 29,000 employees.
"Some have been in this work longer than others so some are more advanced and need less support but still want to be a leader and help with others. And others have said 'Wow. We cannot attract talent that we need here, diverse talent, and we need it for innovation. We want diversity. We're competing globally and we are not being as successful as we need to be. Please help us.' "
Gillenwater stated that calls from companies requested support is where the idea for the pledge originated from and quoted the business owners, 'help us lift up this work and give us a forum to be with others who also want that support.'
Gillenwater concluded by thanking the Commission for their partnership and by stating, "We agree, we have a great community. So, let's continue to evolve and make sure we're globally competitive every day."