Hamilton County School Board Continues Accelerated Search For New Superintendent
Photo: District 1 School Board Member, Rhonda Thurman
Photo Credit: Hamilton County Schools / YouTube
Published August 17, 2021
The Tennessee Conservative [By Jason Vaughn] –
The Hamilton County School Board voted to move forward with an accelerated search to fill the superintendent's position left vacant by Bryan Johnson. 

Johnson recently submitted his resignation, stating that he was leaving education after serving as Hamilton County superintendent for the past four years.
The vote was cast during Monday night's specially called school board meeting. The Board plans to place give special consideration to local candidates.
The group created a schedule for the process. The current plan has them reviewing all candidates on September 2, holding interviews of candidates on September 9, and casting a vote on all finalists on September 16.
*** Click Here to Support Conservative Journalism in Tennessee. We can't can't keep you apprised of what's going on in the Hamilton County School Board without your support!***
They also approved sending a request for proposal to search firms, requesting that they provide a quote for vetting internal candidates and possibly coordinating an even broader search if needed. Those firms will be given a week to submit those proposals.
Board member Rhonda Thurman argued that the group move even faster. She was dissatisfied with the decision to involve a search firm, stating that using them was just "playing games."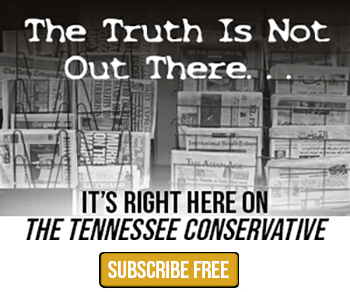 "Why should we have to hire an outside firm to come in and vet someone that we have already vetted? Why don't we go ahead and do this?" she demanded.
Thurman noted that there was at least one internal candidate saying, "I don't know why we need to do all of this."
Thurman also voiced her support in favor of Justin Robertson who is currently serving as the chief operating officer for Hamilton County Schools.
Board member Joe Smith noted, "Rhonda has a lot of wisdom in what she says."
When it came down to a vote, only Thurman voted no on using the search firm. Board members Tucker McClendon, Marco Perez, Tiffanie Robertson, Smith, and Joe Wingate all voted in favor of requesting the proposals. Members Jenny Hill, Karitsa Mosley Jones, and James Brent Walker were absent from the meeting.
The board met last Thursday to finalize a contract with Dr. Nakia Towns, who will be serving as the Interim Director of Hamilton County Schools.
The school board will meet again on August 19 for their regularly scheduled meeting.

About the Author: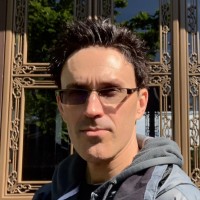 Jason Vaughn, Media Coordinator for The Tennessee Conservative
Jason previously worked for a legacy publishing company based in Crossville, TN in a variety of roles through his career.  Most recently, he served as Deputy Directory for their flagship publication. Prior, he was a freelance journalist writing articles that appeared in the Herald Citizen, the Crossville Chronicle and The Oracle among others.  He graduated from Tennessee Technological University with a Bachelor's in English-Journalism, with minors in Broadcast Journalism and History.  Contact Jason at news@TennesseeConservativeNews.com