Hamilton County Schools Recommended Reading Exposes Children To Damaging Content, Ideologies
Photo Credit: Public Domain
The Tennessee Conservative [By Jason Vaughn] –
In a curriculum review performed by Hamilton County parents and Moms For Liberty, a book that is recommended reading for grades 8 through 12 has been singled out for exposing students to content including teen sex, pregnancy, drugs, drinking, violence, addiction, depression and large quantities of foul language.
The book has also been found to promote LGBTQ heroes, anti-parental sentiment, anti-Catholic viewpoints and Critical Race Theory.
District 1 Hamilton County School Board Member Rhonda Thurman told the Tennessee Conservative, "Parents need to know what is going on with some of the so-called 'education' going on in our schools. I have seen a lot, but this even shocked me."
The book in question, Far From The Tree, by author Robin Benway glorifies cursing, rebelling against parents and teachers, teen sex and drug use, and "makes parents out to be idiots," according to Moms For Liberty.
"This book is a garbage Netflix show in book form," Moms for Liberty states.
Moms for Liberty has issued a "Citizen's Request for Reconsideration on Instructional Materials Form" to the District stating that the "main idea of this material is that parents and white people are ignorant idiots, and that teens know best. That drugs, cursing and gay girlfriends are normal and fine. That adoption isn't the answer and neither is foster care. That Catholicism and Christianity are laughable."
Robyn Kremser, parent and member of Moms for Liberty, said "I do not see how this book is challenging or benefitting to students. I do not know what the purpose or goal of this book would be in the classroom."
CLICK HERE for the detailed summary sheet of the book that pinpoints the majority of the material found to be offensive. Be warned, explicit content abounds in this book that is recommended reading that Hamilton County children are strongly encouraged to ingest.
In an interview with the Tennessee Conservative, Kremser states that District 8 School Board Member Tucker McClendon approached their Moms for Liberty group after the last school board meeting telling them he is very concerned about what they've brought forward and wants to do something about it and make it one of his top priorities.
Kremser also reports that other School Board members seem concerned as well, including Rhonda Thurman, District 9 Member James B. Walker and District 3 Member Joe Smith.
She states that hopefully this concern will "translate into action."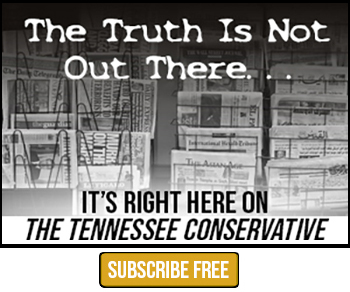 Below, please find the full letter sent to the Hamilton County School Board regarding the request for removal of Far From The Tree from the District's curriculum.
***Click HERE to support Conservative Journalism in Tennessee. We can't cover stories like this without your support!***
Dear Hamilton County School Board Members –
I am a concerned parent and tax-payer currently living in District 9 of Hamilton County. I am part of a local grass roots group called Moms for Liberty, focused on getting involved in our local community for the benefit of our children. We have been reading, reviewing, and summarizing every book on your public school recommended and required reading lists.
The Chairs and Co-Chairs of our group have been reaching out to you all publicly, privately, as a group, and individually, to see what can be done about the concerns we're finding in these books. We have also reached out directly to school teachers, principals, and executive and committee members overseeing curriculum. Every person we speak to continues to pass us along to another person, another form, another hoop.
Attached you will find a completed request for reconsideration form, as well as a detailed summary of the first book I was handed from your list recommended for 8th-12th grade students. Keep in mind, advanced middle school students often are included in these lists as well. Roughly kids as young as ten or eleven years old could also be advised to read this material, in your schools.
After you have reviewed the attached, I would like you to ask the following questions of yourselves, and/or of your librarians and committees who have hand-picked books such as this one:
Is this the best we can do for our students?
Is this the kind of material that fosters, challenges, encourages, and produces brilliant young minds?
If the phrase "garbage in, garbage out" is true, is this the kind of material we want the students representing our school district consuming?
If I were reading this out loud to a room of students and parents, how would I feel? How would they feel?
Is this reading material helpful, encouraging, true, or necessary?
If raising the literacy rates among Hamilton County students is our goal, is this the most effective way to get there?
If our job is to pick food from the curriculum "buffet," is this nourishing? Is this how low we view our own students?
Is there anything in this book that could contribute to depression, anger, or violence among adolescents?
Who chose this book for our students? Did they themselves read it before recommending it?
I am asking you to remove this book, and others like it, immediately from your lists and libraries. I am requesting that you replace them with books that are edifying, encouraging, challenging, and engaging. Because you have the power to do so! It is your job. I know you already have lists of previous choices on hand. The switch should not be difficult.
The problem is grave. The solution is simple. The impact will be profound. The choice is yours.
I look forward to your response.
Thank you!
###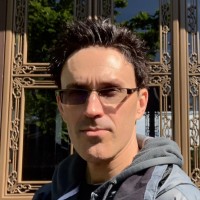 About the Author: Jason Vaughn, Media Coordinator for The Tennessee Conservative ~ Jason previously worked for a legacy publishing company based in Crossville, TN in a variety of roles through his career. Most recently, he served as Deputy Directory for their flagship publication. Prior, he was a freelance journalist writing articles that appeared in the Herald Citizen, the Crossville Chronicle and The Oracle among others. He graduated from Tennessee Technological University with a Bachelor's in English-Journalism, with minors in Broadcast Journalism and History. Contact Jason at news@TennesseeConservativeNews.com