Homeland Security To Consider Concerns Over Govt Contract To House Illegal Immigrants In Hotels
Photo: U.S. Senator Marsha Blackburn (R) TN
Photo Credit: Sen. Marsha Blackburn / Instagram 
Published June 8, 2021
The Tennessee Conservative Staff –
Senator Marsha Blackburn received a statement from the Department of Homeland Security's Inspector General's office stating that the agency would consider investigating a government contract, valued at $86.9 million, to house illegal aliens crossing the Southern border in hotels. 

In March, Blackburn sent a letter to DHS Secretary Alejandro Mayorkas requesting answers on the escalating border crisis. 
On April 12th, Blackburn received a reply from DHS Inspector General Joseph Cuffari.
Blackburn said, "Now, we're getting to the bottom of it. We need to know if Biden's border crisis is being fueled by his personal favors and dealings."
The Daily Caller obtained a copy of the response from Cuffari in which he stated the DHS are "considering" Blackburn's "concerns" as part of their work planning process. 
Blackburn's letter had called for information about the $86.9 million dollar contract that Immigration and Customs Enforcement had awarded Endeavors (a Texas-based nonprofit company) to house roughly 1,200 illegal immigrant family members in hotel rooms.   
***We bring you the stories liberal media outlets won't. Click here to support our reporting on illegal immigration in Tennessee. ***
On March 20th, Axios first scooped the story that ICE was securing hotels rooms close to the border to hold the growing number of immigrant families. 
These families were in addition to the dramatic number of unaccompanied minors crossing the border.
Last Tuesday, Fox News reported that Endeavors is the focus of an evaluation looking into ICE's plans to house immigrants in hotels and how ICE determined which contractor was used to put these plans into motion. 
The probe is reportedly called, "ICE's Contract to House Migrants in Hotels."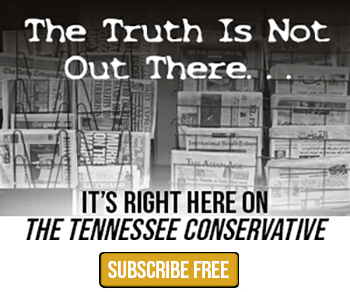 Although, no answers have been given as to what ICE intends to do with the immigrant families being housed in hotels close to the Southern border, it seems apparent that due to the Biden Administration's immigration policies, they will most likely be resettled across the nation.
Axios reports that more than 13,000 family members who crossed the U.S. border illegally have been allowed into the country since the start of January, many released into border communities.
According to border patrol administration officials, the border patrol is continuing to use a Trump-era order to quickly return many families to Mexico but the country will not accept the families with small children back into the country.
Senator Bill Hagerty says, "I have warned for months that President Biden's failure to address the crisis at the border would result in a systematic resettling of migrants in our communities. The Administration's inability to deal with this crisis has made every town a border town."
Hagerty, along with Blackburn and Congressman Chuck Fleischmann introduced legislation in late May called the "Migrant Resettlement Transparency Act" that would require the Biden administration to consult in advance with state and local officials of impacted jurisdictions regarding federally administered or funded migrant resettlement.   
One of the driving factors behind the legislation was that the federal government has been resettling immigrants in Tennessee without the knowledge of state or local officials.  
Blackburn stated that Governor Lee declined Biden's request to resettle immigrants from the border crisis in Tennessee.
"The fact that they (the federal government) would do it anyway after they have been told 'No' is not what you want to see from a federal, state and local government partnership," Blackburn said. 
The New York Times and Washington Post have both reported that the Biden Administration has been pressuring the Mexican government to increase its own immigration enforcement in an effort to slow the number of Central Americans traveling through Mexico on their way to the U.S. border.