No. OSHA Regulations Do Not Have A Direct & Immediate Impact on TN Employers.
Photo Credit: Public Domain
By Gary Humble –
In early September, Biden directed OSHA to promulgate a federal rule that would require any business with over 100 employees to require vaccination as a condition of employment or weekly testing for COVID-19. Please note that this new federal regulation would have an impact on roughly 2/3's of the private sector workforce in the United States.
OSHA submitted language for this new standard on Tuesday, Oct 12th, and we are now awaiting a final review from the Office of Management and Budget (OMB).
Shortly after the announcement, AGs from many states, including Tennessee's Herbert Slatery, vowed to challenge this regulation in court as an unconstitutional federal overreach. I would like to point out two very important things here.
First, how exactly would our Attorney General defend Tennesseans in court against this new OSHA regulation? See, there is this pesky little thing called, standing. OSHA does not regulate states, but businesses. And the Attorney General does not represent private businesses, but the state. Therefore, how would the state of Tennessee have standing in the courts to challenge this regulation on behalf of businesses? Well, it is very doubtful that it would. Which means the promise to defend this in court is nothing short of grandstanding and an empty promise. Businesses would be left to defend themselves by taking the federal government to court.
So, what is the solution to this problem? Pass a law!
In this upcoming special session, the General Assembly must pass a law that makes it discriminatory for any employer in the state of Tennessee to require vaccination or a vaccination status as a condition of employment. At that point, any federal regulation to the contrary would be unlawful in the state of Tennessee.
The federal government at that point may choose to take Tennessee to task in a federal court. Then and only then would the Attorney General now be able to defend Tennesseans against this egregious federal overreach. And this is precisely how this should work. It is a state legislature's duty to interpose itself on behalf of Tennesseans against unconstitutional federal mandates. And it does that by making…law.
But that is not the only tool that Tennessee has at its disposal. Here is the second part.
Tennessee is one of 22 states (and territories) that operates under a fully authorized state plan for OSHA that regulates both the private and public sectors in our state. In Tennessee, we call this administration, TOSHA.
TOSHA has full authority over occupational safety in our state. It is not obligated to simply adopt any and all OSHA regulations but has the ability to draft its own regulations as long as its standards are "at least as effective." And that is an important point.
It is also worth noting that this new standard will be issued as an Emergency Temporary Standard (ETS). Here are 2 crucial things to note about an ETS. (1) It can last no longer than six months. And (2), TOSHA has 30 days before it is required to adopt the new ETS or something "at least as effective."
On October 5th, I sent the following letter to Ms. Wendy Fisher, our TOSHA administrator here in Tennessee regarding the pending OSHA regulation requested by the Biden administration for employer mandates. I have yet to receive a response.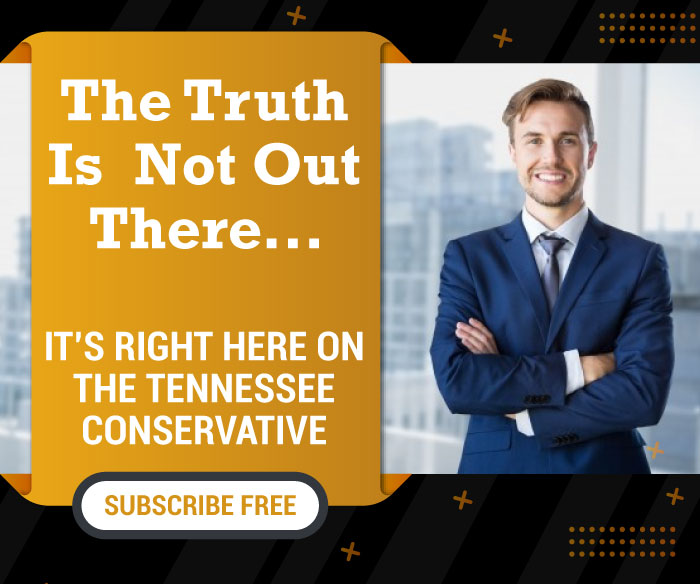 Ms. Fisher,
I am writing to inquire about TOSHA's pending response to the possibility that OSHA will follow through with Biden's request to require vaccinations and/or weekly testing of employees for businesses with over 100 employees for the SAR-CoV-2 virus.
I am aware that under Section 18(e), the Tennessee State Plan has been fully enacted since 1985 in our state operating under the regulations of TOSHA. Also, I am aware that our state plan governs both the public and private sector in Tennessee. That said, Tennessee is positioned a little differently than some other states in how it responds to and or adopts federal OSHA guidelines.
The Biden administration has announced that any pending rule for these requirements would be promulgated as an Emergency Temporary Standard (ETS). Here are a few important points concerning an ETS that I am sure you may already be aware.
Per § 29 CFR 1953.5(b), a state plan must adopt an ETS within thirty (30) days of the promulgation of the federal rule.
The state plan must either amend their standards to be identical or "at least as effective as" the new standard. (There is a reason that I have emphasized the "effective" part.)
The current ETS issued for Healthcare facilities carries a Note stating: "OSHA does not intend to preclude the employers of employees who are unable to be vaccinated from the scope exemption in paragraphs (a)(2)(iv) and (v) of this section. Under various anti-discrimination laws, workers who cannot be vaccinated because of medical conditions, such as allergies to vaccine ingredients, or certain religious beliefs may ask for a reasonable accommodation from their employer."
"The State standard must remain in effect for the duration of the Federal emergency temporary standard which may not exceed six (6) months."
I bring this up to make an important point. Tennessee is one of 22 states (and territories) which manages its own state plan per OSHA for both private and public sector employees. It is under no obligation to adopt federal guidelines as long as it can show that its own state guidelines provide adequate or "at least as effective as" support to employers and employees per these regulations. That means, we have some latitude here to push back against this federal overreach if and when it comes.
At the very least, the state plan could adopt language that would at least "require" employers in the state to accept both religious and medical exemptions for the shot, for example. Further, TOSHA could use its authority to protect Tennessee employers and employees from federal overreach even if that meant it may bring a challenge in federal court. An ETS is not a permanent guideline, but one that can last no longer than six (6) months by federal law.
So, I do have a few questions.
Has TOSHA begun to formulate any plans as to how it would respond to this pending regulation in the administration of our State Plan? And can you share what those plans might be?
Has TOSHA received any guidance from the Governor's office as to how the state should respond to these new federal regulations?
Has there been any communication with members of the legislature (specifically the Government Operations Committee members) as to the rules that may be promulgated via the State Plan?
Thank you.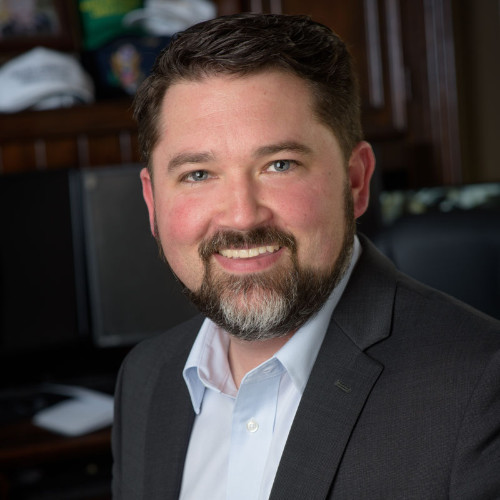 About the Author: Gary Humble is the founder and executive director of Tennessee Stands, an organization working to secure liberty and hold elected officials accountable to the Constitution through legislation, litigation, and education. Follow Gary @garyhumble and visit www.tennesseestands.org.