Proposed TN Bill Would Prosecute Those Leaving Fake Reviews Online
Photo Credit: Spooky's Pizza & Grill / Facebook
The Tennessee Conservative [By Paula Gomes] –
Cancel culture has spawned many a "retaliation review" for businesses that refuse to kowtow to unreasonable or illogical mandates since 2020. This petty reality may soon be a thing of the past as a Tennessee bill aims to make leaving a fake review online a misdemeanor.
On Wednesday, Republican State Representative David Byrd (District 71) filed HB1664 in the Tennessee General Assembly. Under the Tennessee Code which defines unfair or deceptive acts, this bill would create a Class B misdemeanor resulting in a maximum of 6 months in jail and fines up to $500.
The bill defines an offense as "posting a review on the internet about a business that is factually false with the intent to defraud the public."
In this current age of covid, businesses that prefer liberty over lockdowns and smiling faces over masks have encountered the wrath of pandemic Pharisees who choose to shame those who stand up to meaningless mandates.
Spooky's Pizza and Grill in Murfreesboro found themselves battling an onslaught of this type of negative review during the first months of the pandemic.
Joe Peters, owner of Spooky's, made a post on his Facebook business page back in August 2020 in which he explained why Spooky's employees were not wearing masks during a Rutherford country mask mandate. The post was viewed by more than 35 thousand people, and generated thousands of hateful posts, instant messages and emails. Threatening phone calls soon followed, along with complaints to the Health Department and Mayor. 
Prior to that post, Peters reports that Spooky's social media ratings were nearly perfect. "Ratings we earned by providing outstanding food and customer service for four and half years." Those ratings "plummeted overnight as hundreds of negative reviews flooded in from individuals who had never set foot inside our restaurant. Our family business was in the crosshairs of the "cancel" culture."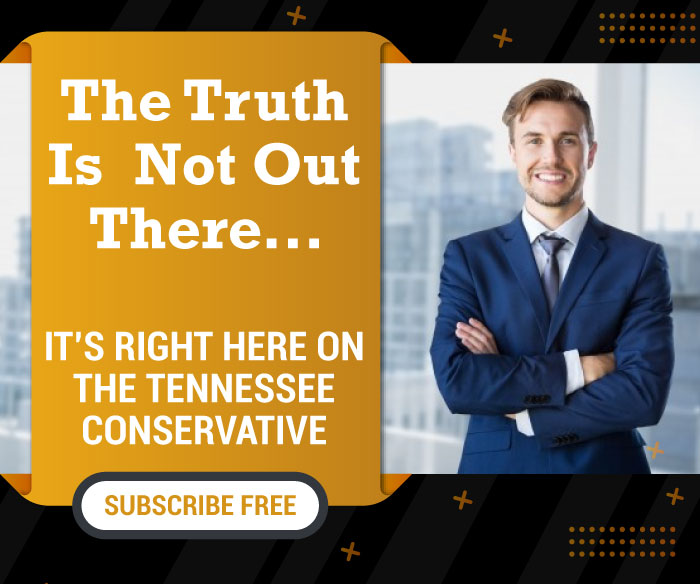 Peters described the negative reviews as "slanderous attacks executed by cowards behind keyboards. This mob of woke and misguided misfits were using social media in a concerted effort to destroy our reputation. They were free to write anything they chose with zero accountability or consequences."
*** Click Here to Support Conservative Journalism in Tennessee. We can't cover stories like this without your support!***
When asked what he thought of the proposed law Peters said, "I am 100% in favor of a law[s] that may cause someone to reconsider slandering a hardworking business on social media. Steep financial penalties would also cause people to think before they post! Social media reviews do not define our business. However, people do rely on social media to locate a new place to dine. Reading untrue and hateful posts may cost a restaurant a new customer for all the wrong reasons. In addition, social media outlets should be held accountable for allowing individuals to attack businesses with hateful remarks and lies. I have filed countless complaints concerning negative and untrue posts written by people who have never spent a dime inside Spooky's. Facebook and Google are notorious for sending back a canned response that says no policy has been violated so the post will remain."
Because of Spooky's loyal customer base, they doubled their sales volume in the first year of the pandemic. Peters said others were not as fortunate. "Business after business closed their doors forever." 
About the Author: Paula Gomes is a Tennessee resident and reporter for The Tennessee Conservative. You can reach Paula at paula@tennesseeconservativenews.com.