Tennessee Bill Could Allow Teachers To Permanently Remove Disruptive Students From Classrooms
The Tennessee Teacher's Discipline Act Establishes A Process For A Teacher To Request The Removal Of A Student From The Teacher's Classroom If The Student's Behavior Violates The LEA's Or School's Student Discipline Policy Or Code Of Conduct And Repeatedly Or Substantially Disrupts The Class.

Photo Credit: Public Domain
Published March 10, 2021
[The Tennessee Conservative Staff]
A new bill is currently being considered by Tennessee lawmakers that would give teachers in the state the ability to permanently remove disruptive students from their classrooms.
It is being called the Teacher's Discipline Act and "establishes a process for a teacher to request the removal of a student from the teacher's classroom if the student's behavior violates the LEA's or school's student discipline policy or code of conduct and repeatedly or substantially disrupts the class."
However, there are those who oppose the bill and believe it could put the removed students at a disadvantage. Those who oppose it have been referring to it as the "School to Prison" act.
Representative Scott Cepicky, who sponsors the Teacher's Discipline Act, said, "Under this bill, the teacher does have the ability to ask for removal permanent of that student."
The removal would come after a six-step process, which would include parent-teacher meetings and interventions with specialists. The interventions would help to establish any learning disabilities or behavioral issues that may not have been noticed before.
Cepicky said, "The ultimate action of removing from the classroom should be the last thing that happens," and it would only be considered after failing the six-step process.
Once a student is pulled from a classroom, they would be given a different learning environment. That could mean moving them to a different classroom, opting for virtual education, or any other option that school leadership feels is appropriate.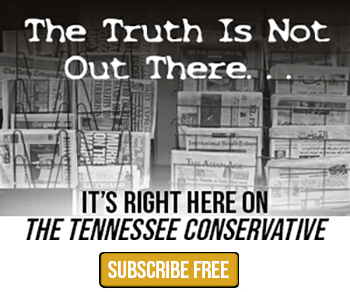 Those who oppose the bill believe it could set up certain students for future failures. Specifically, those with special needs or students of color.
According to Representative Gloria Johnson, "If they've been suspended, if they've been excluded from classroom, they are two times less likely to graduate, two times more likely to end up in criminal justice system."
This prompted Senator Jeff Yarbro to present another bill called the Keep Kids In School Act as a response to the opposition.
Yarbo's bill "requires the department to issue guidance and recommendations on developing a school discipline policy; requires local boards of education and charter school governing bodies to adopt a discipline policy that aligns with guidance and recommendations issued by the department."
"It's not much of a success if you have to sacrifice certain students in order for others to succeed, that can't be the way forward in Tennessee," Yarbo said.
The Teacher's Discipline Act was passed by the House on Monday and is now heading to the Senate. If the Senate votes to pass the bill, it will then go to Governor Bill Lee to be signed.
Supporters of the bill have said if passed, it would allow teachers to better manage their classrooms.
Cepicky said, "One of the main reasons teachers are leaving the profession right now is not being able to get control of their classrooms."
He and other supports believe giving teachers this process, and the ability to remove students who are constantly disrupting, they will be able to feel more in control in the classroom. The six-step process will be put in place to make sure removing the student comes as a last resort.