Tennessee Launches Committee To Study Refugee Relocation
Photo Credit: Lt. Gov Randy McNally & House Speaker Cameron Sexton / tn.gov – background photo – Alpha Stock Images / CC
Published June 2, 2021
By Jon Styf [The Center Square contributor] –
Tennessee's legislative leaders have announced the formation of a joint committee after Gov. Bill Lee and others expressed outrage over the federal government's program to resettle hundreds of unaccompanied children apprehended by immigration officials in Tennessee.

The concern started after video from Chattanooga TV station WRCB showed flights landing in the middle of the night filled with unaccompanied children, who were then sent on buses to be transported throughout the Southeast. The U.S. Department of Health and Human Services said the flights were part of a program to reunite unaccompanied children with families or to transfer them to group home settings.
Lt. Gov. Randy McNally, R-Oak Ridge, and House Speaker Cameron Sexton, R-Crossville, announced the Joint Study Committee on Refugee Issues in response.
"When the federal government abdicates its responsibility to control our borders, states must step in," McNally said in a statement. "Through ineffectiveness, inattention, and incompetence, the Biden Administration has allowed our borders to be overrun. The Tennessee General Assembly filed suit against the federal government five years ago on refugee settlement. With this study committee, we reaffirm that there is a clear and compelling state interest in a sane immigration policy."
The Chattanooga Times Free Press, however, reported the Tennessee Department of Children's Services approved a license for a Chattanooga shelter to house unaccompanied migrant children in 2020. The shelter, operated by the Georgia-based Baptiste Group, began accepting children in November as part of federally funded shelters across the country.
***We bring you the stories liberal media outlets won't. Click here to support our reporting on illegal immigration in Tennessee. ***
Appearing on a show hosted by Sean Hannity on Fox News last week, Lee expressed outrage about the flights.
"Human traffickers are being paid to move children into this country across the border, and our government is facilitating the last leg of that journey," Lee said. "If a private company did that, it would be a federal crime.
"And they're doing it in secret. They certainly were in our state. We declined."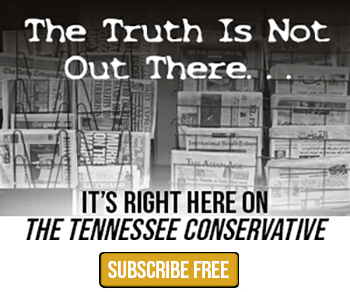 The 10-member committee, which will include members of the House and Senate, is set to investigate refugee resettlement and evaluate the number of migrant children that have been relocated to Tennessee or have moved through the state.
Hannity asked his panel whether anything could be done about the federal government moving these children into their states.
"We certainly demand transparency," Lee said. "We have said 'If you're going to bring them here, we want to know about it.'
"If you do something in secret, you're doing it because you know the people won't want it. We have a government that's disregarding the will of the people. That's a real problem."
Sen. Dawn White, R-Murfreesboro, and Rep. Dan Howell, R-Cleveland, will serve as chairs of the committee, which also will study the financial impact and transparency within the federal government's migrant relocation program.
"President Biden campaigned on transparency; instead, his administration continues to withhold critical information from our elected members and our taxpayers about the resettlement of unaccompanied migrant children in Tennessee communities," Sexton said in a statement. "Gov. Lee and other governors have requested additional information on this situation to no avail from President Biden. … I am in agreement with Gov. Lee not to accept any unaccompanied migrant children."