Tennessee Man Faces Charges For Threats Against Biden, Trump, Other Officials
Photo: Former President Donald Trump / President Joe Biden
Photo Credit: Defense Visual Information Distribution Service – Public Domain / Gage Skidmore – CC
Published September 7, 2021
The Tennessee Conservative [By Jason Vaughn] –
A Perry County man is facing federal charges for making online posts and sending emails threatening President Joe Biden, former President Donald Trump, and other officials.

The charges stem from allegations that Milo Jeffrey Monroe sent a series of emails and made several online posts between June 19, 2019, and August 26, 2021. The emails and posts are said to have contained death threats against Biden, Trump, Speaker of the House Nancy Pelosi, other current and former government officials, and several private citizens. There were also threats to bomb the White House.
According to the criminal complaint, Monroe has been charged with threats against the president and successors to the presidency, interstate communications with a threat to injure, and threats against former presidents and others protected by the Secret Service.
The investigation states that a report was made to the Secret Service on June 19, 2019, by the Washington Post. The report stated that Monroe sent several emails to the Department of Justice and a number of media outlets about then DOJ Special Counsel Robert Mueller's investigation into Russia's involvement in the 2016 election.
***Click HERE to support Conservative Journalism in Tennessee. We can't cover topics like this without your support!***
Monroe said that he was part of the investigation in some way and believed that U.S. Attorney General William Bar was attempting to have him killed. He further stated that he wanted to "kill at least one" to make Trump and Barr's "story" seem less reliable. Additionally, he claimed that former CIA Director John Brennan told him of a murder that had not yet taken place yet and that he also threatened to shoot Monroe. He also mentioned that he had purchased ammunition because he felt the need to protect himself because the DOJ ignored his concerns.
During a 2019 investigation, Monroe told Secret Service members that the emails were sent because he needed to convince people that he was right about several government conspiracy theories and God's imminent judgement on America. He claimed that he witnessed a conspiracy involving Russian involvement in the 2016 election and was being victimized because of that. He said he was physically threatened by Ku Klux Klan members, Russian intelligence, Barr, Mueller, Brenna, former White House Chief of Staff John Kelly, and Presidential Advisor Steve Bannon who had shown up at his house over the past three years. He was insistent that he would not intentionally harm any government officials but did say that he would defend himself in the event of a threat.
Monroe consented to allow a search of his home. During that search, the Secret Service uncovered a handgun, shotgun, and rifle. According to the Perry County Sheriff's Office, Monroe is a non-violent conspiracy theorist, but the department has dealt with him frequently since 2012.
The Secret Service was contacted again in May 2020 regarding an email sent by Monroe with details of a potential threat against Trump. In the email, Monroe said again that he would defend himself if necessary and that he "would not be safe until President Trump was dead." He again addressed Trump's alliance with the Russians and claimed that a number of federal agencies were working together to cover everything up. Monroe stated that Secretary of State Michael Pompeo told him he would not never survive the incident and Barr told him that the information he had would never "see the light of day."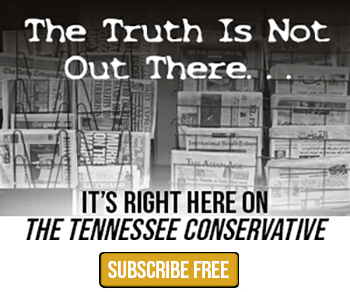 In August 2020, Monroe sent an email to the Defense Intelligence Agency stating that he had been "abandoned by the United States and left to die" as a victim of Trump, the DOJ, and
Russia. He again claimed that he knew of Russian and American activities. On August 26, 2020, the U.S. Department of State received an almost identical email to the one received by the DIA.
Monroe further alleged, "I was poisoned by the Russians in 2010 at the request of Donald Trump."
Monroe's mother was interviewed by special agents and asked if she was afraid of her son. She said he had never acted on any of the threats he made and that she had no fears about him.
"Milo follows the good book and honors his father and mother," his mother said.
On both July 21 and July 23 of this year, Monroe made threatening posts on the Whitehouse.gov website, saying that he was going to shoot President Biden, blow up the White House, and kill Pelosi, Mueller, and Representative Adam Schiff. His posts included comments such as "I am going to kill" and "I have loaded guns."
Secret Service agents were unable to locate Monroe at the time to interview him. When they finally got into contact with him, he refused to speak to them, threatening violence if they continued to try to contact him.
Senator Marsha Blackburn's staff contacted the U.S. Capitol Police Threat Assessment Section on August 24, 2021, after Blackburn received a series of questionable emails regarding Trump and other officials. According to the report, the first email was received on the morning of August 15 from an email address belonging to Monroe. He also stated in the correspondence that he was a resident of Centerville, TN.
The email to Blackburn stated, "I have loaded guns and I am going to kill people." He repeated his previous claims regarding Trump, Mueller, and the Russians.
Blackburn's staff also reported another email received on the afternoon of August 20. Monroe is said to have again made threats, this time including a list of people he planned to kill. The list included Brad Pascal, Jarod Kushner, Donald Trump Jr., Steve Bannon, Roger Stone, Paul Manafort, Prince William, Donald Trump, Hickman County Sheriff Randall Ward, and others.

About the Author: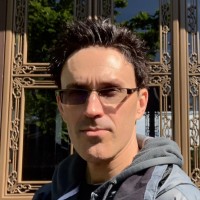 Jason Vaughn, Media Coordinator for The Tennessee Conservative ~ Jason previously worked for a legacy publishing company based in Crossville, TN in a variety of roles through his career. Most recently, he served as Deputy Directory for their flagship publication. Prior, he was a freelance journalist writing articles that appeared in the Herald Citizen, the Crossville Chronicle and The Oracle among others. He graduated from Tennessee Technological University with a Bachelor's in English-Journalism, with minors in Broadcast Journalism and History. Contact Jason at news@TennesseeConservativeNews.com