The Insufferable Incompetence Of US District Judge Ronnie Greer
Photo Credit: The Greeneville Sun / Knox County Schools Logo
By Gary Humble –
It is difficult to not acknowledge the fact that we are not only being ruled by unlawful mandates at the whims of a certain political class who has no problem enforcing tyranny to their own benefit, but also by pure stupidity. And the recent rulings coming from the US District courts of now all three grand divisions in Tennessee is proof positive that reasoning has lost, and politics wins the day.

Rulings have now come down from the federal courts and per the Americans with Disabilities Act (ADA), that the Governor's Executive Order 84 giving parents the right to opt-out of school mask mandates is unlawful as it prevents schools from providing a reasonable accommodation to students with disabilities. But the most egregious of these three court rulings, in my opinion, is the court order by US District Judge Ronnie Greer of Greeneville, TN which states that the Knox County School Board must reenact its mask requirement in local schools. So, I'll dive into this court ruling just a bit.
First off, it is important to recognize the crisis this ruling creates around the ever-encroaching federal government into our way of life here in Tennessee and our own ability to preserve it. Clearly, there is a boundary that exists between the reach of the federal government, and the sovereign authority of the state of Tennessee. It is also critical to keep in mind that the United States Constitution prescribes no duty to the federal government in terms of creating education policy or healthcare policy which should lead one to believe that these powers are left to the States, or to the People per the 10th Amendment of the Constitution. Though we have abandoned that notion long ago with the creation of the US Department of Education, HHS, NIH, and the list of federal agencies that should not exist goes on.
This East Tennessee judge not only enjoined a Governor's executive order but essentially commandeered a locally elected policymaking body (i.e. the Knox County Board of Education) and ordered from a federal bench that this body enact a policy which they had already voted not to renew by a 5-4 vote. This to me is an egregious overreach from the federal bench. Whether or not he was simply interpreting federal law is not the point. The power to interpret federal law does not now give the black robes the powers to create or enact law. Further, for a federal judge to reach down through the barrier of the state and suppose he can force an elected body to create policy is outrageous.
But let us move on to the interpretation of the ADA itself, for it is quite dangerous and if promulgated throughout the rest of society could be life-changing for everyone. This judge has interpreted the ADA in such a way that moves beyond the schools and into every sector of society without the need for an emergency to exist and regardless of the contagion, communicable disease, or health issue at hand. The burden is no longer on the place of public accommodation to provide a reasonable accommodation to the disabled, but now on every individual, in this case, by complying with a mask mandate. I will illustrate with the following example.
Download the court order HERE to see important highlights and notes that you will find quite informative.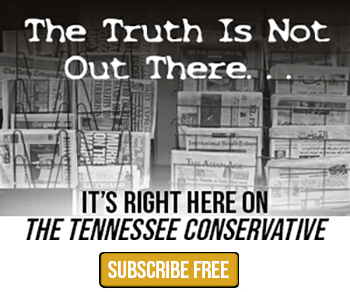 Remember the Bubble Boy? This was the story of David Vetter, a child who suffered from severe combined immunodeficiency (SCID) and died at the age of 12 in 1984. Fortunately for the rest of the United States, the ADA was not passed until 1990 and Ronnie Greer was not yet on the federal bench. Had circumstances been different, the rest of Tennessee may currently be living in a bubble in order to reasonably accommodate all of the children who may come to suffer from SCID.
See, Ronnie has turned the ADA on its head. On page 10 of his court order, Judge Greer has now likened the physical barriers to entry once contemplated by sensical interpretations of the ADA, to invisible barriers like a virus and the breath of individuals that may contain a virus. Back in 2019 when the world still had half a brain, people with disabilities sought protections by the ADA for things like elevators, wheelchair ramps, access to bathroom facilities, table and counter heights as means of reasonable accommodations that gave them access to equal enjoyment of all facilities and the ability to overcome any physical barrier to that enjoyment. But times, they are a-changin'.
*** Click Here to Support Conservative Journalism in Tennessee. We can't bring you great Editorials like this without your support!***
Per this court's new interpretation of the ADA, you are now a barrier to the disabled. And the very act of you breathing presents an unseen barrier whereby the potential for any contagion to exist in your breath now presents a physical barrier to entry for all disabled persons and that barrier must now be addressed by places of public accommodations per federal ADA guidelines. In this case, in particular, you must be masked.
Let me be clear, this interpretation of the ADA now extends well beyond schools and into restaurants, coffee shops, grocery stores, nightclubs, event spaces, etc…all of which are regulated by ADA guidelines. Theoretically, it is now no longer the right of a private business owner to require or not require masks for entry. Per this insane interpretation of the ADA, any place of public accommodation including any and all private businesses would be in violation of ADA guidelines by not requiring masks as they are not addressing the invisible barrier of your breath which is creating a physical barrier for entry to all who are disabled and may be immunocompromised to the degree that death would be imminent from COVID-19.
In other words, in the case of David Vetter who suffered from SCID, he never belonged in a bubble. You did.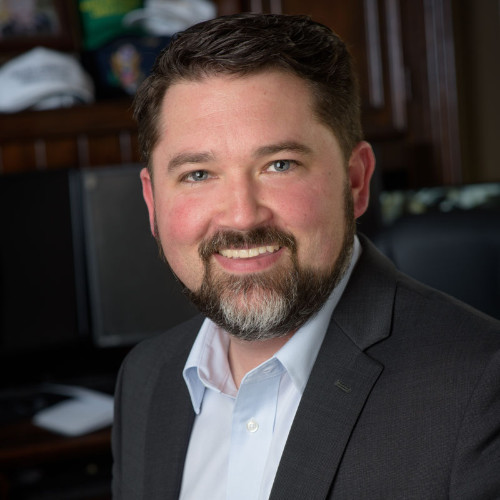 About the Author: Gary Humble is the founder and executive director of Tennessee Stands, an organization working to secure liberty and hold elected officials accountable to the Constitution through legislation, litigation, and education. Follow Gary @garyhumble and visit www.tennesseestands.org.