TN GOP Asks Governor & Attorney General To Oppose New ATF Gun Law Rules
Photo: St. Paul, Minnesota, March 31, 2018 – About 700 people gathered outside the Minnesota capitol building to denounce all efforts to restrict guns. Speakers called for new laws to protect gun owners like "Stand Your Ground" laws. Their criticism was directed at liberals and also Republican politicians who they see as weak advocates for gun rights. Photo Credit: Fibonacci Blue / CC
The Tennessee Conservative [By Jason Vaughn] –
Over forty members of the Tennessee legislature have signed a letter requesting Governor Bill Lee and Attorney General Herbert Slatery use their legal and executive power to resist two proposed rules from the federal Bureau of Alcohol, Tobacco, Firearms, and Explosives.

Spearheaded by House Criminal Justice Subcommittee Chairman Clay Doggett, members of the General Assembly state that the rules pose a "looming threat to our God-given rights", and that the "creation of law by agency regulation sets a dangerous and unlawful precedent." The letter echoes Members of Congress and a number of state attorneys general who have voiced concern over the ATF's recent rule changes.
*** Click Here to Support Conservative Journalism in Tennessee. We can't cover News Stories such as this without your support!***
The letter opens with the statement:
"In recent months, the Bureau of Alcohol, Tobacco, Firearms, and Explosives (ATF) proposed two rule changes  that would violate our state and federal Second Amendment rights and arbitrarily transform thousands of law abiding Tennesseans into felons. Members of Congress have called it 'omnibus gun regulation clothed as a  regulation to implement the existing statute.
In harnessing the executive power of President Biden to roll out  these changes, the ATF seeks to make law, not enforce it, disregarding the separation of powers fundamental to  our representative republic. On August 19, 2021, a letter from the attorneys general of eighteen states reminded  the ATF that Congress 'cannot delegate legislative power,' and that proposed rule 86 FR 27,720 is 'unlawful'  and 'unconstitutional.'
Forty-eight U.S. senators and thirty-one U.S. congressmen — including three  Tennessee congressmen and both Tennessee senators — have written to express their concern or demand that  the ATF withdraw the proposed rules. But the ATF has shown no sign of remorse or willingness to rescind  their actions. In the face of this looming threat to our God-given rights, we request that you, as Governor of  this state, reject these illegal actions and refuse to enforce unlawful executive edicts."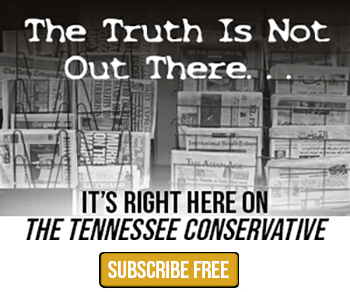 The proposed rules in question are 86 FR 27,720, Definition of "Frame or Receivers" and Identification of Firearms, and 86 FR 30,826, Factoring Criteria for Firearms with Attached "Stabilizing Braces".
"Proposed rule 86 FR 27,720, Definition of 'Frame or Receivers"'and Identification of Firearms, is a clear  construction of a national gun registry forbidden by federal law. In August, twenty-seven members of congress  explained how the rule will lead to mandatory registration: 'First, by declaring numerous non-firearm gun  parts to be firearms which must then be serialized and transferred… after a background check; second, by  requiring homemade firearms to be serialized and registered whenever they come into the hands of an FFL;  and third, by requiring dealers to keep all of these records in perpetuity, or else transfer them to ATF for  scanning and digitization into the agency's centralized database.' This is not a simple mistake but a deliberate  contravention of the clear will of Congress by using a definition of "receiver" that was removed from federal  law more than fifty years ago. 
The other proposed rule, Factoring Criteria for Firearms with Attached 'Stabilizing Braces' (86 FR 30,826),  would bring many AR-15 pistols under the National Firearms Act (NFA), turning millions of Americans into  felons by agency decree. The rule does not include a grandfather clause to allow those who already possess  such weapons to continue to do so legally. By threatening to tax items in private possession that were  purchased by lawful means, the regulation runs afoul of Article 1, Section 9 of the U.S. Constitution. On June  24, 2021, forty-eight U.S. senators wrote that the ATF is, 'merely covering its retroactive gun grab with a  patina of administrative process,' and said this rule, 'would constitute the largest executive branch-imposed gun registration and confiscation scheme in American history.' In the last eighteen months, approximately one  million firearms have been purchased in Tennessee. Many of these were AR-15 pistols with stabilizing braces,  and if this regulation is allowed to stand, thousands of Tennesseans will become felons simply for possessing  such weapons."
Full text of these rules can be found at https://www.federalregister.gov/.
Read the full letter to Governor Lee HERE and the full letter to Attorney General Herbert Slatery HERE.
The letter closed by requesting that the governor and attorney general, "refuse to enforce such arbitrary and illegal rulings, and that you activate the legal means and law enforcement powers of this state as necessary to prevent the ATF from providing for its own enforcement of such criminal measures within the state of Tennessee."
Chairman Doggett stated, "Our Second Amendment freedoms come at the price of constant vigilance against moves like these from our current administration which are nothing short of an attempt to enforce federal gun control by bureaucracy."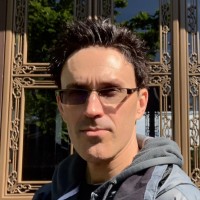 About the Author: Jason Vaughn, Media Coordinator for The Tennessee Conservative  ~ Jason previously worked for a legacy publishing company based in Crossville, TN in a variety of roles through his career.  Most recently, he served as Deputy Directory for their flagship publication. Prior, he was a freelance journalist writing articles that appeared in the Herald Citizen, the Crossville Chronicle and The Oracle among others.  He graduated from Tennessee Technological University with a Bachelor's in English-Journalism, with minors in Broadcast Journalism and History.  Contact Jason at news@TennesseeConservativeNews.com