TN Public School Teacher Says He Will "Break The Law" And Teach Critical Race Theory To Children
Photo: Humboldt High School Teacher, Tony Kendall
Photo Credit: Humboldt Junior & Senior High School
Published June 14, 2021
The Tennessee Conservative Staff –
Humboldt, TN – In an article posted on The Paris Post-Intelligencer, Humboldt High School teacher Tony Kendall wrote that he would continue teaching Critical Race Theory, even if it is illegal in the state of Tennessee.

In the article Kendall states, "You are reading the words of a future criminal. In the near future, I'm going to break a new Tennessee law, but I won't think of myself as a criminal when I do it, and neither will the hundreds of other people who break this law in the same way as I plan to do."
The Tennessee Conservative News contacted Mr. Kendall regarding his intentions. He replied, "No comment."
We also spoke with the Principal of Humboldt High School, Carla Brown, and she stated that she was unaware of the article.
Lillian Shelton, School Superintendent, has also been contacted for comment but has not yet responded to our inquiries.
Weakly County resident, Jared Spain offered his opinion stating, "Sounds like grounds for dismissal to me. Teaching racism is not right, ever, and that's what that nonsense is about."
Kendall went on to write, "That's right, it is now illegal to teach anything in a public school that might cause a white person to feel pain, discomfort, guilt or shame about being white."
Belmont University graduate, Sherry Collins stated in response, "Does society not see the character of people who hold to these views? Lawless? Bitter? Vulgar. Not an ounce of respect for themselves or others. Exploitative of children to promote their agenda."
*** Click Here to Support Conservative Journalism in Tennessee. We can't bring cover stories about Critical Race Theory in Tennessee Schools without your support!***
Kendall wrote, "In their continuing effort to play to the Trump base in their party whenever possible, white supremacist politicians in several states, including Tennessee, heeded their call and rushed bills through legislatures they controlled, designed to prevent the teaching of many of the uncomfortable social and racial truths about people, places and things in these United States."
However, Kendall's statement is not backed-up by what legislators from Tennessee both National and State-level have to say about the truths and consequences of teaching CRT.
Senator Marsha Blackburn stated, "Critical race theory has no place in American schools. The tenets of critical race theory are based in the destructive ideal of inherent racism and will teach our children to judge and self-segregate based solely on skin color. In Tennessee, we believe in equality and opportunity for all. Students should not be discriminated on the basis of race under any circumstances."
Representative Mark White from Memphis, who serves as the Tennessee House Education Committee Chair, recently stated that parental complaints about CRT being taught in schools have come his way from all over the state including the Memphis, Knoxville and Nashville areas.
White referenced a second-grade student who came home from school and asked her mother, "Am I a racist?"
"You know something's going on that we need to address if a second-grader has to ask that question," White continued. "When I was a second-grader, I didn't see differences in people, because my family never taught me that. So, we need to be very careful."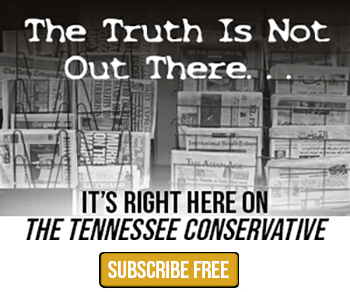 In the case of CRT, the stance of the legislators is representative of the feelings of concerned Tennesseans.
Kathy Cisco Finkley states, "You don't get to teach anyone that they are racist because of the color of their skin. Teaching history is one thing. Trying to teach people to feel shame for who they are is totally different."
Tina Brand says, "CRT is the very definition of racism. This is not progressive thinking it is regressive. Judging people by their race or skin color is and will always be racist."
Karen Albritton Melton stated," If Tennessee has elected not to teach it, then he must abide by that, or go to another state to teach…..or be fired, fined, or whatever the law entails. His choice."
On May 24th, Governor Lee signed House Bill 0580 / Senate Bill 0623 into law that officially banned the teaching of Critical Race Theory in Tennessee Schools. The legislation is scheduled to take effect on July 1st.
Under the new law, Tennessee's teachers can't teach that "an individual, by virtue of the individual's race or sex, is inherently privileged, racist, sexist, or oppressive, whether consciously or subconsciously."
"Impartial discussion of controversial aspects of history" is still permitted under the law, and limits on teacher speech won't apply when a teacher is responding to a student's question or referring to a historic figure or group.
The penalty for a transgression is steep; the state education commissioner is permitted to withhold valuable state funds from any school found to be in violation.
Ooltewah resident Brandy Howard stated that situations like the one with Mr. Kendall is "why parents must review the curriculum, books, online tools and supplemental materials the teachers plan to use in their children's classrooms. Be involved, remain diligent, call it out, and demand it be removed. Ask your school – what is their plan to ensure they comply with the recently passed bill banning CRT concepts from being taught?"