Be Your Own Health Advocate – TTC Health & Wellness
Photo Credit: Public Domain
By Carmen Hunter [Founder of The Institute For Functional Health Coaching and contributor to the Tennessee Conservative] – 
As people who believe in the freedom to choose what is best for our health, we must learn to advocate for ourselves.   We can't keep giving all of the control and power to someone in a white coat who sees us for emergencies or once a year for a check-up.  

The first thing we need to do is learn how the body works as a whole to alert us, and give us clues to what could be going on. Everything is connected.
The mind is not separate from the body (I will be writing about this next week), the old song is true "the leg bone connects to the foot bone, the thigh bone is connected to the knee bone.
For example, if you get a fluttery feeling in your gut when a thought comes into your mind, that is important data to take note of. You can read about the gut being the second brain and how the messages it sends us can help us overcome stress or digestion related issues.
After 20+ years of studying the body and mind from a functional perspective, I can tell you that the learning process will never end. All you have to do is start the process a little at a time.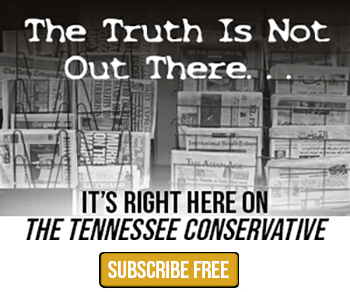 If something is bothering you ask yourself, "Did I injure myself recently? Have I been eating right, sleeping enough, and moving appropriately?"
Running off to the doctor for every slight ache or pain can increase anxiety and make things worse. Trust yourself.  Dig in.  Ask questions and get prepared so if you do end up at the doctor, you are confident and ready to ask questions and create a partnership with your physician.  
*** Click Here to Support Conservative Journalism in Tennessee. We can't bring you this great health column without your support!***
A template to get organized can be helpful and keep you from forgetting anything or repeating yourself. I created a template and an outline when I was on my path to wellness, and it saved me money and time and showed the doctor I was interested in taking my health into my own hands.
Be there for yourself FIRST so you can continue to be there for others.  Don't forget to reach out with suggestions on what you want to learn more about and share feedback!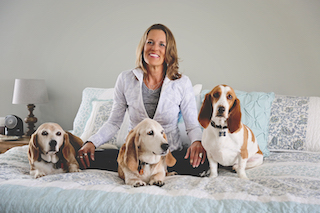 About the Author: Carmen Hunter is the founder of The Institute for Functional Health Coaching®, Carmen Hunter Health LLC and the creator of Education, Preparation & Action.  She has over 11 years of experience in the wellness industry to include coaching hundreds of one-on-one clients, group training and teaching coaches and practitioners worldwide how to collaborate for better client outcomes and business success. 
Find Carmen on Facebook and Twitter @functionalhealthcoaching and @shapereclaimedwithcarmen
Subscribe to Carmen on YouTube. Carmen Hunter Health on Mighty Networks