Greg Vital Wins Republican Primary For House District 29
Photo: Greg Vital, Republican candidate Tennessee House District 29
Photo Credit: electgregvital.com
The Tennessee Conservative Staff –
Published July 28, 2021
 Greg Vital, the Republican candidate for House District 29, won the Primary held yesterday, July 27th.

Vital said, "I'm honored and humbled by the groundswell of support for my campaign from so many Hamilton County residents. As your Representative for District 29, I will fight every day to carry on Mike Carter's torch and protect our Tennessee conservative values like standing for life, ensuring Critical Race Theory is not taught in our schools, protecting the Constitution, preserving our lands and farms and helping our businesses grow. We must keep this seat conservative, and I will work hard every day to earn Hamilton County residents' votes and support."
The General Election for House District 29 is on September 14th, and early voting begins on August 25th.
*** Click Here to Support Conservative Journalism in Tennessee. We can't can't keep you apprised of what's going on in local and state government without your support!***
Greg Vital is the Republican candidate for Tennessee's House District 29. Greg co-founded Morning Pointe Senior Living 25 years ago, which now operates more than 35 senior care and Alzheimer's care centers in five Mid-South states, employing more than 1,600 people and its corporate headquarters is located in Ooltewah, Tennessee. You can learn more about Greg by visiting his campaign website.
Last week, the NFIB Tennessee PAC announced its endorsement of candidate Greg Vital in the upcoming special election.
According to their website, the NFIB Tennessee PAC is the state's most powerful and effective small business political action committee. It supports local pro-small business candidates, strengthening our voice in the halls of state government.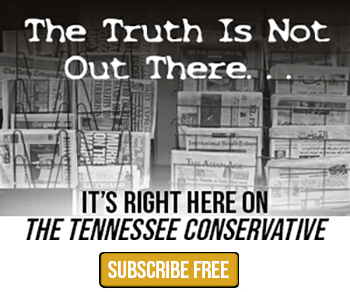 GREG VITAL BIO: 
Greg Vital has lived in Hamilton County for 50 years, all in the Ooltewah-Georgetown area. An entrepreneur and job creator who enjoyed remarkable success serving senior citizens in five states over the past 25 years. Greg has established a legacy of giving back to the community as a private citizen.
Now, he wants to give more by entering public service in the Tennessee General Assembly.
Greg co-founded Morning Pointe Senior Living with Franklin Farrow 25 years ago after starting his career in healthcare as an executive with a national healthcare provider. Morning Pointe owns and operates 35 senior living and Alzheimer's facilities in five southern states, six in Hamilton County and four within District 29. As a person who has signed both sides of paychecks, Greg's company employs more than 400 people in Hamilton County and more than 900 in Tennessee.
The past 14 months demonstrate Greg's character and experience. In April of 2020, two of his facilities on Shallowford Road, part of District 29, were heavily damaged as an EF3 tornado swept through eastern Hamilton County. Thanks to his leadership and ability to manage a crisis, no lives were lost as residents of the facilities were moved to a safe place in the middle of the night. Now, with the "Morning Pointe Strong" attitude, Greg and Franklin have rebuilt the facilities so they can continue to serve seniors in Hamilton County. At the same time, Greg led his employees through the COVID-19 crisis, staying ahead of the curve in implementing safety protocols to protect the health of his residents and employees.
His dedication to protecting the land was evident as he placed his 300-acre Georgetown farm into the Land Trust for Tennessee. Greg was recognized in June 2021 by the Tennessee Wildlife Federation with its Tennessee Wildlife Conservationist Achievement Award.
Greg is the current chairman of the Land Trust for Tennessee and former chairman of the National Parks Conservation Association. He is a past recipient of the Daughters of American Revolution Historic Preservation Medal and the 2000 Farm of the Year by the Hamilton County Soil & Conservation District. Chickamauga and Chattanooga National Military Park awarded Greg the Drew Haskins Award for outstanding service to national parks and support of the park's volunteer program. He has served on the board of the Friends of Moccasin Bend National Park and the Tennessee Aquarium.
His love for the land and farms propelled Greg to champion property rights and oppose the abusive use of eminent domain. He is a founding member of the Collegedale Tomorrow Foundation and a major contributor to the creation of The Commons in Collegedale.
Despite his vast accomplishments in conservation, Greg may be best known for the Vital Buffalo Farm in Georgetown and the annual October celebration of Native American history held at the Buffalo Farm. Greg protected the land in 2006 as part of The Land Trust's first conservation easement in Southeast Tennessee. In 2019, Greg protected additional land with the organization when he and his neighbors partnered to conserve 114-acres of farmland in the Harrison community.
As strong as his passion is for the land, Greg is equally committed to education and promoting the education required to succeed in business. In 2013, he was inducted into the University of Tennessee at Chattanooga College of Business Entrepreneurship Hall of Fame. Greg is an active member of the college of business and serves on the board of the UC Foundation. In addition, Greg has been a strong advocate for community colleges and vocational education through endowed scholarships at Chattanooga State, co-chairing for nine years the First in the Family program and as a board member of the Foundation for the College System of Tennessee, a part of the Tennessee Board of Regents. The Greg A. Vital Center for Natural Resources and Conservation was established at Cleveland State Community College and was funded by Greg and supports the Forestry, Wildlife and Fisheries Program.
Greg serves on the board of First Horizon Bank and held a six-year term on the Erlanger Board of Trustees. Greg holds a business degree from Southern Adventist University. He previously served a four-year term on the Collegedale City Commission. He has received the Tennessee Republican Party's "Statesman of the Year" for Tennessee's Third District in 2018 and received the "Chairman's Award" from the Hamilton County Republican Party in 2016 for his continual support of the party's annual Lincoln Day Dinner.
Greg resides on Lake Chickamauga at Ware Branch. He enjoys working on his Georgetown Buffalo Farm, the outdoors, hiking and water sports. He has visited 340 sites in the U.S. National Park system.