Hamilton County Commissioner Calls Out HCDE For Not Being Transparent About Money Or Data
Photo Credit: Tim Boyd / Twitter & Public Domain
The Tennessee Conservative [By Jason Vaughn] –
Hamilton County District 8 Commissioner and Chair Pro Tem, Tim Boyd is calling out the Hamilton County School System for what he calls a lack of transparency and unacceptable academic performance in many of the schools.
The outspoken Tim Boyd said, "Conservatives and Christians don't want to raise a stink. If we don't raise a stink, we are going to lose our country. We are going to lose what we grew up in. Our grandchildren will be in a socialist country if we don't make a stink.
Some school districts are considering taking all references to Thomas Jefferson out of their buildings. They (the founding fathers) put everything on the line to build this country but now we are trying to do everything to destroy them and it (our country)."
The following is the result of an interview with Boyd conducted by the Hamilton County Chapter of Moms for Liberty and a series of emails between Boyd and The Tennessee Conservative.
HCS Lack of Transparency 
Boyd states the Hamilton County Department of Education is owned by the taxpayers and that said taxpayers should have full and easy access to the records used by the School Board, minus the children's names.
"We should not have to do a public records request for data that the school board uses to show results. HCDE hides data, anything that looks negative will not be put out into the public," Boyd said.
HCS Academic Performance
Boyd states that when former School Superintendent Bryan Johnson said that Hamilton County Schools would be the fastest improving school system in the state, it was a "ridiculously low bar to set."
"If you are at the very bottom of the state scores, it does not take a whole lot to show improvement. Bryan Johnson worked the numbers with HCDE's PR department and people like Tucker (McClendon) swallowed all the B-S hook line and sinker," Boyd said.
Tucker McClendon is the District 8 representative on the Hamilton County School Board and also currently serves as the Chairman.
Boyd states that McClendon is "young, has no children and not enough life experiences to make wise decisions for a public school system as large as HCDE."
Boyd told the Tennessee Conservative that he is in possession of an email from Bryan Johnson indicating that he and the Tennessee Department of Education are "more interested in graduation numbers than what a graduate actually knows academically."
Boyd states that HCDE is spending much of its money on a "bunch of worthless administrators who have no interaction with parents or students while pushing their left-wing ideology."
To address the concern that immigrant children being injected into the school system are pulling down various school's scores, Boyd proposes converting Washington school into a Spanish speaking/ESL campus to "teach the children English along with teaching them curriculum in their own language."
*** Click Here to Support Conservative Journalism in Tennessee. We can't cover stories like this without your support!***
HCS School Programs
Boyd states that there are some good programs within HCS, but overall, he says they "pretty much suck."
According to Boyd, Magnet schools have more autonomy to do what they want to do to teach the children basic academics, and the central office has little control over them.
"It is obvious that Magnet schools work. Someone should take this model and apply it to all schools. The schools need a dedicated staff teaching curriculum basics of reading, writing and arithmetic," Boyd said.
Boyd continued, "If they don't know the basic skills, they are never going to be able to move up."
Boyd believes that raising the school budget does not affect student success, stating that even if the students in these failing schools had a one-on-one mentor, it would barely budge the numbers.
According to Boyd, the failing schools in Hamilton County receive as much as 30% more money per student than passing schools and they still fail.
"All HCDE wants to do is add more programs, they won't eliminate programs that don't work," Boyd said.
"Our schools receive from about $9,300/student to about $12,500/student. The schools receiving the most money per student are inner city elementary schools with the worst literacy assessment scores -all having 3rd grade literacy assessments with over 90% not on grade level," Boyd said.
He also said that counselors cannot take the place of caring parents. "If you hired 500 counselors, how many hours per week would they spend with 44K kids?" Boyd asks.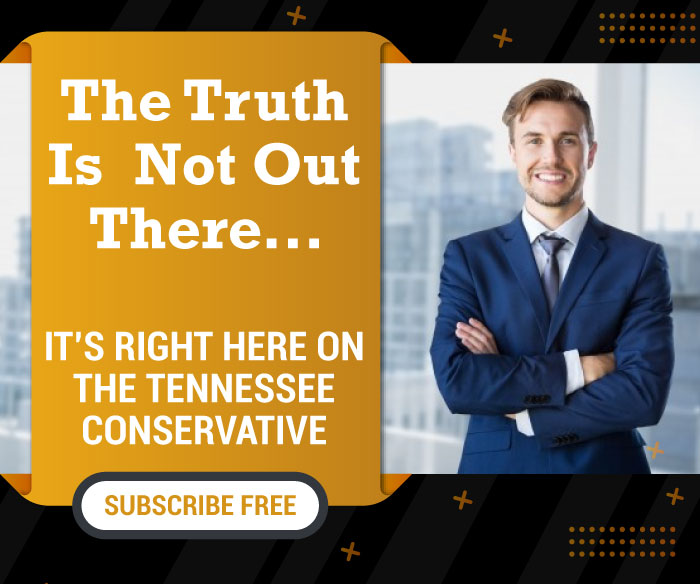 HCS Budget
Boyd stated that the previous chairman of the school board, Joe Wingate, admitted to not doing a line-item review of the FY2019 HCDE budget of over 500K.
When Boyd questioned him about it in a public meeting attended by over 200 citizens, Wingate said, "I trust the superintendent."
"Bryan Johnson's FY2019 budget had 400K cash of taxpayer's money in his lap drawer that he could spend anyway that he wanted without any approval from the school board," Boyd said.
Boyd said that he found this in the budget after reviewing it "for about two hours and no one on the school board knew anything about it."
When the 2019 tax increase that the school board requested was rejected by the Hamilton County Commission, HCDE used that 400K to help balance their budget, Boyd stated.
"If the Commission had passed the 2019 tax increase, the citizens of Hamilton County would have already given them an extra 100+ million dollars with no return on the additional investment," Boyd said.
Boyd states that once the Commission approves a proposed HCDE budget, it can never be reduced. According to Boyd, HCDE gets 100% of the county's anticipated tax growth money – a measure which Boyd has been fighting against.
Of the 8 largest counties in TN HCDE is the only school district that does not include debt services on capital projects in their budget. According to Boyd, 35 million dollars in debt service for HCDE is paid by the county which means the HCDE budget is well over ½ billion dollars.
"You can't take anything they say at face value. They will lie and cheat anyway they can to get more and more money. You just have to put facts in their faces," Boyd said.
According to Boyd, he put together a capital building plan 3 years ago at the request of District 4 School Board Member and Vice-Chair Tiffanie Robinson to get CSAS into a new building.
Boyd states that when he presented his plan to the school board they "basically ignored the entire report" and laughed at him.
"I am a critical thinker, I look at the problem no matter what it is, do a root cause analysis and find a solution, totally unlike professional educators who seem to only want to throw enormous amounts of money at any and all problems," Boyd said.
HCS 'Teacher' Raises
Boyd pointed out that the State of Tennessee defines a teacher as a classroom instructor that spends a minimum of 30 hours in the classroom instructing students.
However, according to Boyd, HCDE defines a teacher as all 6,000 employees. "There are only around 2,900 teachers. The public needs to know this so we know who they are talking about when they say 'teachers'," Boyd said.
Boyd states that he has a letter in his possession in which the Chairman of the State delegation addressed the Chairman of the school board, stating that they want the money earmarked for teachers raises to be distributed exclusively among classroom teachers.
According to Boyd, HCDE ignored this request and used the money to give raises across the board, so the actual teachers got lower raises than what the state intended.
"The State sent Hamilton County Schools millions of dollars to use towards a classroom teacher raise; if you take 10 million dollars and divide that 2800 that is what the teachers should have had. Instead, HCDE divided it between all 6,000 employees," Boyd said.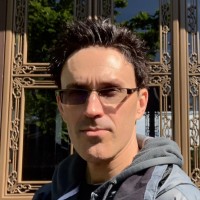 About the Author: Jason Vaughn, Media Coordinator for The Tennessee Conservative  ~ Jason previously worked for a legacy publishing company based in Crossville, TN in a variety of roles through his career.  Most recently, he served as Deputy Directory for their flagship publication. Prior, he was a freelance journalist writing articles that appeared in the Herald Citizen, the Crossville Chronicle and The Oracle among others.  He graduated from Tennessee Technological University with a Bachelor's in English-Journalism, with minors in Broadcast Journalism and History.  Contact Jason at news@TennesseeConservativeNews.com