Hot & Humid In TN With Rain On The Way!
Weather Images created by WeatherWX.com
Published June 18, 2021
By Meteorologist Mark Baldwin –
It's a hot and humid day across our beautiful state! At least we will see lots of sunshine, with just a passing cloud or two. It's a great day to hit the pool! High temps will hover around the 90-degree mark statewide.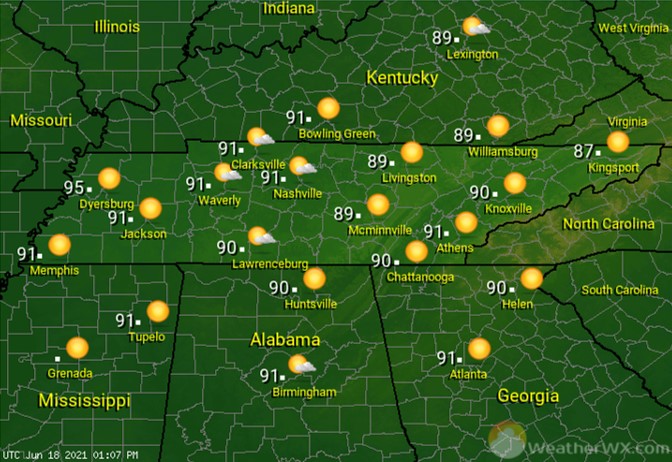 With just a few clouds passing by, it will be a warm and humid night. Overnight low temps will be around 70 for many of us, with lower 60s for upper East Tennessee.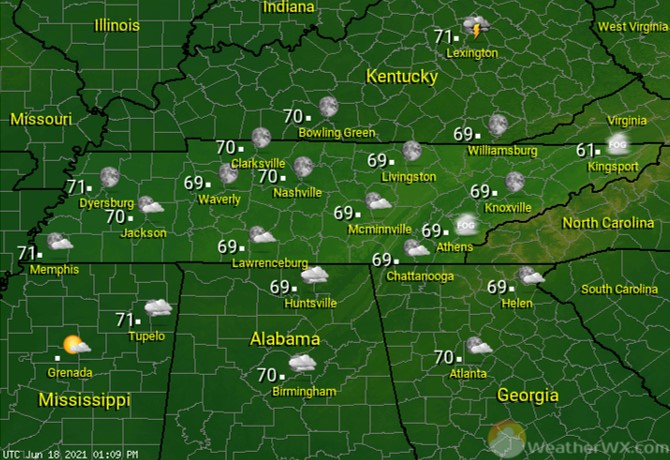 After several dry and sunny days, a chance for a shower or thunderstorm re-enters the forecast just in time for the weekend. Saturday is not a washout, by any means, but everyone has a slight chance of seeing a mainly afternoon shower or storm. If you have outdoor plans, just keep an eye on the sky and the radar. Otherwise, be prepared for hot and humid conditions.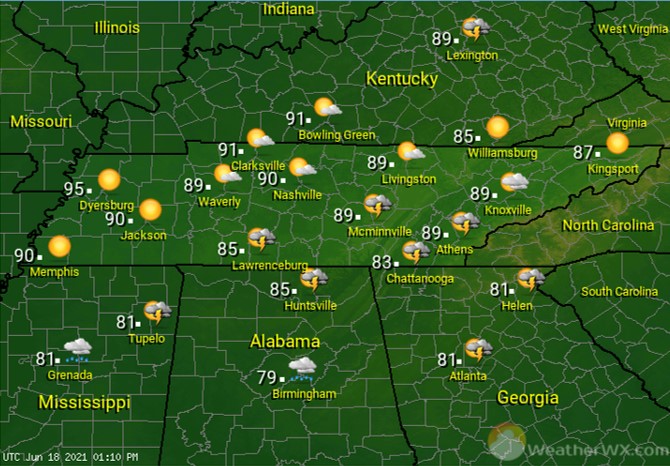 For Sunday, look for continued hot and humid conditions. Rain and storm chances increase to about 30% for West and Middle Tennessee. East Tennessee will feel a bit more of an influence from a tropical system passing to the south and that will increase rain and storm chances there to 50%.
Visit Meteorologist Mark Baldwin on Twitter, Facebook and at meteorologistmark.com.